According to the latest surveys, most people can't really distinguish between the cheap and slightly more expensive wines. While there is a huge difference between the cheapest and the most expensive wine (in terms of grape quality, vintage and age), there is very little or NONE if you compare a 20-dollar bottle of wine with a 40-dollar one. Both wines not only taste and smell the same, but are made from the same grapes of the same quality. The difference in price is not a reflection of quality, it basically represents the name of the winemaker or vineyard. Therefore, finding an inexpensive wine that will knock you down with exceptional flavour and aroma, is possible.
Make the Internet Your New BFF
There's no doubt that Chardonnay is the most sought-after type of wine, and it usually is the most overpriced one. Does this mean you should give up the buttery flavour infused with fruit and spice? Of course not. You can get cheap wine online without sacrificing on quality, texture and aroma. And remember, cheap does not mean low quality. Online retailers have lower operational costs and are thus able to offer lower prices for their products and often have 'flash' and deal-of-the-day sales. These can save you up to 15% and more.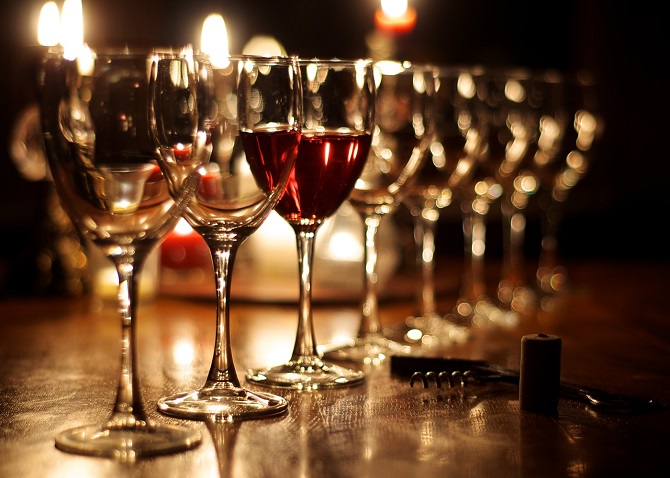 Also, when you buy in bulk, you can save anywhere between 15 and 30 percent. And remember, low price does not mean low quality; it is the way for online wine shops to get more customers (satisfied customers that is). So, go for it. I mean why would you pay 30-plus dollars for a single bottle of 42 Degrees South Chardonnay when you can get it for less than $20 online. Right?!
Look for Varietals Unknown to You
Look in places where others don't, which means you need to be more adventurous and look for great values in lesser-known regions or varietals. Wines are changing (depending on the quality of the year), plus, there are new brands coming out every year. This means there are many new varietals that offer superior quality, but are less-known to the public because they just haven't reached the top yet.
Take Advantage of Live-Chat
Wine shopping online can be at times overwhelming; you might get stuck between the prices and the tons of different wine varietals and brands. So, take advantage of live chat; it will put you back in the control seat. Customer service team members are wine geeks and can help you make the right choice – you get your questions answered, plus there's no nagging.Technology Is Awesome
Technology always comes in handy, even when choosing the right wine. There are lots of free apps that let you find little-known labels and view reviews and ratings form people who have tried the wine.