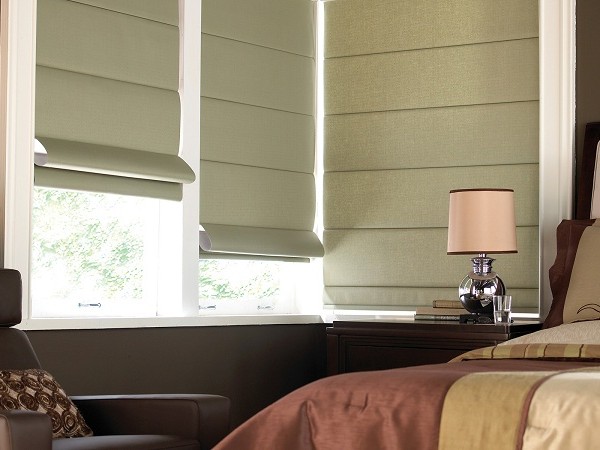 Though darkness can help out with ambiance when you want to get a somewhat more intimate, romantic look, I still wouldn't give up brightness for anything; mostly because when I first bought my apartment, all the darkness seemed warm, but the more I spent time in it, the more it felt like I actually bought a cave, despite the large windows that had no coverings.
Even if you think you're more in favour of the darkness, you can't deny it's brightness that can bright up a mood, and darkness can lead to monotony. You may try to accept and embrace the fact you live in sort of a cave, but I'm not going to lie to you, it won't turn your home into a comfortable place. After getting a few complaints from my parents whenever they were over for a visit, I decided it was high time for some long-awaited alterations.
Though I expected it would be more of a Herculean task, with the help of the internet, I came up with some ingenious solutions that saved me from a grand makeover – thank God for the internet! The items that I first had in mind to amp up the brightness, by creating a sense of openness at the same time, were mirrors because of their reflecting properties placed opposite the well-lit areas, but not wanting to risk my privacy being all too vulnerable and exposed despite the darkness, I brought in the roman blind to play.
Roman blinds have long been among the favourites in Australian homes considering they're simple, yet at the same time sophisticated, so they are suitable for any interior style without creating visual clutter, and still give you the right amount of control over privacy. As for brightness, you have plenty of fabric options to choose from, depending on the amount of light and privacy you're after, so there's the right model for everyone.
What I love about the roman blind window covering are the soft folds, the ingenious back batten system, the easy installation, low maintenance, and the pastel tones. When it comes to pastels, as soon as you incorporate their charm in your interior, you immediately level up the brightness. If you can afford it, consider purchasing some pieces of furniture in pastels as well.
I figured if there's a style that's all about bringing brightness in, it's got to be the Scandinavian – bear in mind Scandinavians have rather dark winters, some as up to 60 days or constant night! And that's how, piece by piece, I started welcoming this style in my apartment, and so far, so good, my home does appear to be brighter. The finishing touches are of course lighting fixtures, but not just any; it's brightness you want, not more shadows and darkness around, so go for skylights as they provide a soft glow and light up the whole area.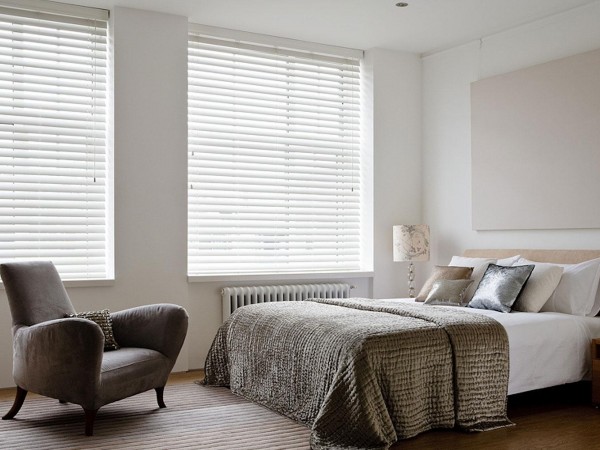 Usually, when it comes to lightning choices for our homes, we tend to rely on artificial sources and almost always forget that windows can be the best sources of light for a home because nothing stads the ghost of a chance as to compare with sunlight.
Before we go any further with lighting, let's see the benefits of darkness. According to the American Medical Association, people who sleep in a less-than-dark room can face insomnia or other sleep disorders, weight gain and depression. This especially goes for children and adolescents who sleep in a room with a turned on TV or surrounded with electrical devices such as mobile phones, tablets or computers.
Unfortunately, seems like everybody is doing it wrong. Playing video games, reading stuff on the net or watching a movie right before going to sleep can seriously damage your sleep schedule and that can lead to other more serious health problems. That's why getting rid of anything electrical around your bed should be the first thing you do today. Now I know that most of us can't sleep peacefully without having the phone alarm turned on, but you can turn off your phone's internet and restrain yourself from using it just before going to bed.
Another really important thing to keep in mind are the outside lights. If your bedroom is close to a powerful light source from the street, you can't go without a pair of visionwood venetian blinds , shades or dark curtains that will block any external light that may interrupt your night sleep. If however you can't imagine sleeping in a completely dark room, you adjust the shades as to let a little bit of outside light into your bedroom.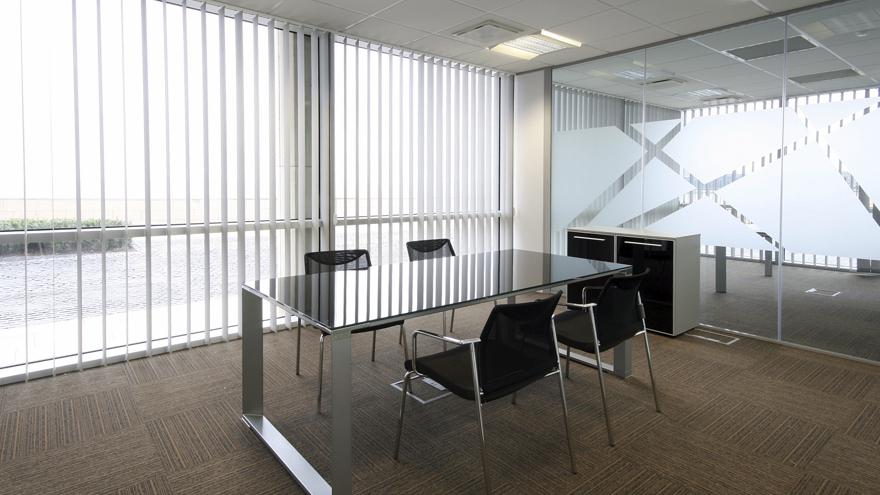 Sleeping in darkness is a biological necessity, but just like your eyes expect darkness at night, they need sunlight during the day. Sun exposure provides a lot of health benefits and the most important of them all is giving your body the much needed daily dose of vitamin D. People who aren't getting enough sunlight develop serious vitamin D deficiency and that usually happens because they tend to stay closed behind the visionwood venetian blinds, curtains or shades at work or at home and normally get out in the afternoon when the sun is already setting.
Now of course, all of these window treatments help increase privacy and keep your interior nice and fresh when the sun is too powerful, which means they are also really important, but do make sure you don't use them as sunlight blockers when it's a beautiful day outside. Th natural light form the sun will make you feel positive, more productive and it will provide your body with the necessary daily dose of vitamin D.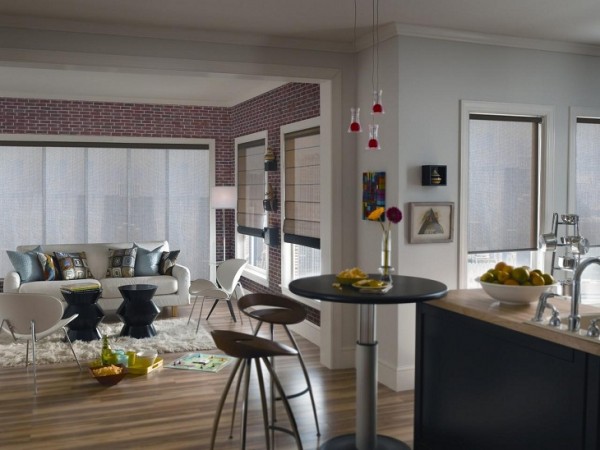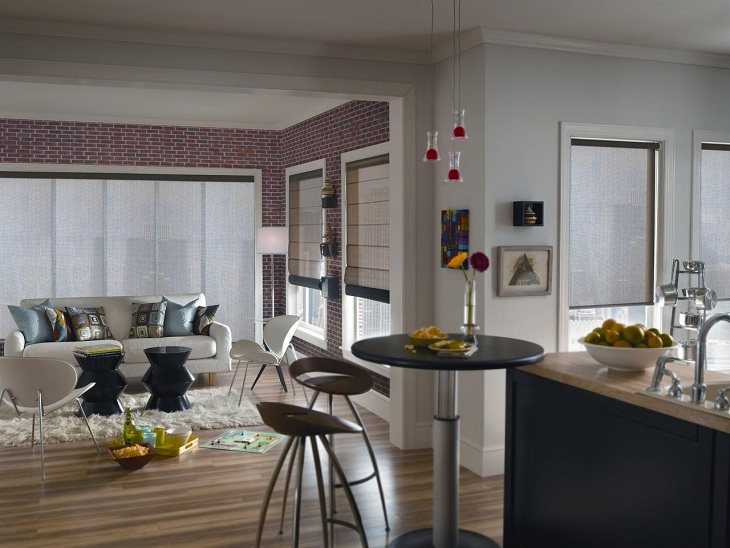 I'm all about glass walls, space openness and as much natural light as possible to lighten up the house. I've always hated curtains; I used to beg my mum to throw them away because the apartment I used to live in faced the northern side and it got sunlight for only 2-3 quality hours a day. Afterwards, darkness overwhelmed the place and nothing looked as beautiful as it should have. Why? Because honestly, natural light makes everything look in its best possible version. Luckily, my parents don't have another building facing them so their apartment has tons of privacy, and if that was the only reason, I'd say they don't really need to buy blinds. My apartment on the other hand, is a whole other story.
When you live in an apartment with your significant other and that apartment faces another building where a lot of nosey people live, the thing that should concern you more than your interior design is securing your privacy. I mean sure, maybe you're the cosmopolitan type and don't really care what people see and say, but at the end of the day, that funny look they give you when you say "Good morning" on your way to work, it can ruin your mood, even just for a few hours. And don't get me started on how much you don't enjoy the lovely sun on Sunday mornings, when all you want is to sleep away the aftermath of the previous night. Am I right?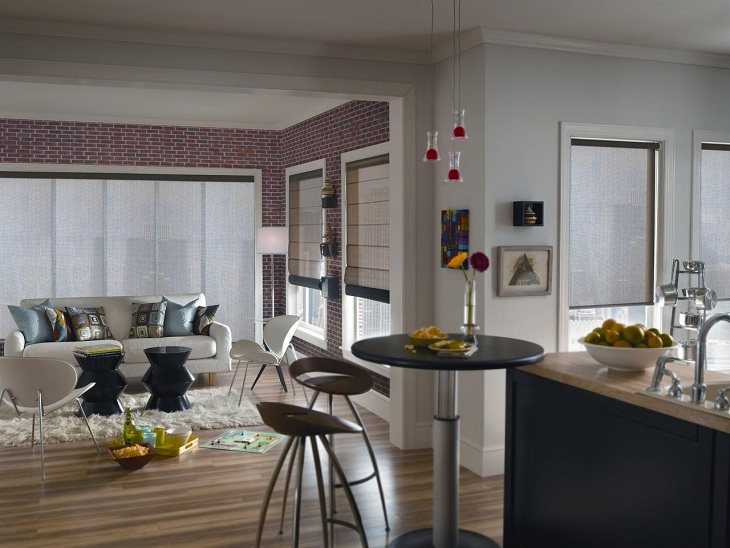 So, the obvious solution to all these small inconveniences would be to buy blinds and have them installed on your windows from day one. You should enjoy the convenience of having your privacy and a dimmed bedroom on Sunday morning. When you visit a blinds store (whether a online or an offline one) you'll face a vast offer of blinds which will be a pleasant surprise, especially if you also care about matching them to the overall room design.
Woven wood blinds – these go perfectly on windows facing a garden, a backyard or a balcony. Mainly made of bamboo, these blinds allow you to let just enough light in so you can read your newspaper.
Roman shades – the dining room and the living room would benefit most from this type of blinds, especially if the room has sort of a formal touch. They can be gathered into billowy poufs giving the room that high-style statement a formal setting so much needs.
Tight weaves – my personal favourite. These go with any style; vintage, modern, and even with more elegant interiors. Mainly made of twill or microsuede, tight weave blinds these are opaque and offer just the right amount of privacy for your bedroom or living room.
Honeycombs have horizontal rows of air pockets and as such are amazing because they keep the heat during winter and let it out during summer. Talk about an energy saving option.
Blackouts are made of a material that's 100% light blocking which makes them perfect for bedrooms as well as for theatre rooms, if you have any in your home.
Bottom line is, you really just need to decide you want to get blinds and then decide which type will best fit in your room style. Or, if you need something to help you make up your mind quickly: I'm sure you want to be able to walk around your home in your underwear, dancing and singing and not worrying a bit if someone is watching you through the windows.