The compressed air systems are essential for proper operation of many industrial machines. They convert air by using electric motors or engines into kinetic energy which can be further used for various tasks. The compressed air systems can be used for a variety of purposes: to power pneumatic tools, to fill tires, to fill gas cylinders, etc. For proper operation and efficient performance, the air compressor systems need to be properly installed. The installation process is more demanding than most people think. Here is a simple guide that contains everything you need to know for proper compressed air installations: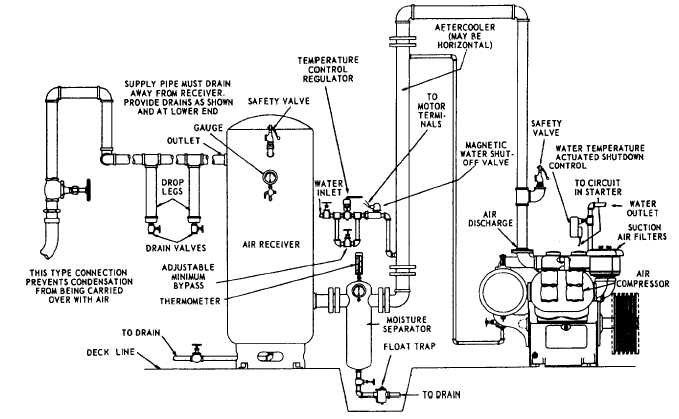 Before installing the system, perform an inspection of all parts and look for signs of possible damages. To avoid major breakdowns, all parts of the compressor need to be in proper working condition. If there is a missing or damaged part, you should contact your supplier immediately.
Most compressor air systems come with a base that has slots. This base allows the operators to attach the air compressor to a forklift or other vehicle for more convenient handling. You can use your forklift or overhead crane to handle your compressor. To avoid damages, and also to keep the compressor balanced, use spacers and spreader bars.
The compressed air installations should be performed indoors, in a clean room that is moisture and dust free, and equipped with a ventilation system. There are chemicals and gasses that may cause damage to your compressor if they get in contact with some sensitive parts. You should also protect your air compressor from freezing and from excessive ambient temperatures.
Since the air compressors use large amounts of air, you need to install a special cooling device that will keep the compressor from overheating. For proper and safe operation, the compressed systems must be located in a ventilated room, and you need to ensure that they will be never operated at full load for extended periods.
If the room where you plan to install your air compressor contains moisture, there is a solution called aftercooler. When installed in the compressor, the aftercooler eliminates the moisture from the compressed air and prolongs the life of your compressor.
The air compressor systems shouldn't be installed on a heavy foundation. The compressed air installations must be done properly with all mounting bolts carefully mounted and all base bolt locations attached on a level surface. This helps in preventing vibration and loud noise.
Proper compressed air installations should include installation of an air receiver tank. The air receiver tank is a very important part which is usually mounted on the base, or it comes as a separate unit. The tank allows the compressor to operate for longer cycle times with a reduced amount of oil.