Want a healthy lifestyle? If so, what are you waiting for. You do not need a new year. You do not even need a Monday. Start today!
Is there a better way to boost your healthy diet than with a quality and versatile fruit juicer. Fruits make you strong, especially if you lead a sporty lifestyle and do regular workout sessions. In this case, you certainly need extra dose of nutrients and good enzymes. Be ensured that no super-food and supplement product can replace a glass of freshly extracted juice.
But, first prepare yourself with some basic information that will surely come in handy when choosing the right juicer. You should take into account the following considerations.
Model – The two most popular types of fruit juicers of the modern day are the centrifugal juicers and the cold-pressed (masticating) juicers. If you want a budget-friendly model and the one that makes juices quickly, consider a centrifugal juicer. By using a spinning basket and a sharp disk, the fruits and the vegetables are quickly shredded. However, this juicer is not good for blending leafy greens, herbs and sprouts. Another disadvantage of centrifugal juicers is that due to the heat that is produced from the fast spinning, juices get foamy, thus they oxidize quicker which means less good nutrients are left in a juice.The cold-pressed juicers use a masticating method to squeeze out the juice from ingredients, which means more liquid (more juice) and higher-quality fruit and vegetable cocktails. Masticating juicers are ideal juicing solution for people who juice frequently and those who can afford to pay a little bit more on a juicer. So, if you have set a moderate to high budget for a juicer, do not hesitate to buy a masticating one.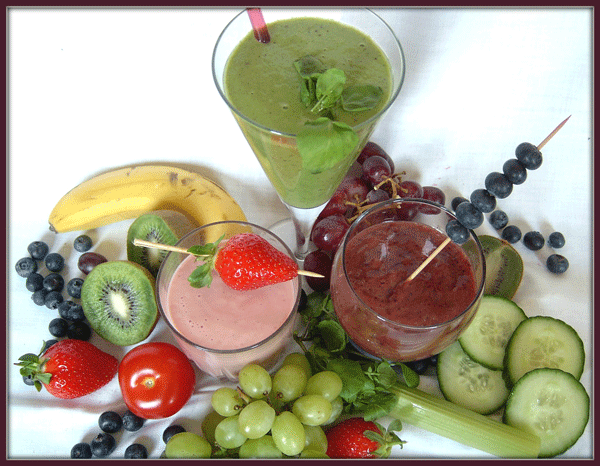 Cleaning and Maintenance – This is another really important thing to consider when making your decision. You surely do not want to take the whole juicer apart after every use just to clean it. It is boring and time-consuming. Instead, look for a juicer with a removable filter and pulp container, as this will allow you to clean it quickly and easily.
Noise – Frequent fruit and vegetable grinding/blending takes toll on the juicer and the outcome is noise. Both centrifugal and cold-pressed juicers produce certain level noise with a slight difference that the cold-pressed ones are way more quieter than the centrifugal fruit juicers.
Safety – It is recommended to look for a juicer that features a safety interlock system as a standard. Latest models of cutting edge juicers come with an additional safety-locking arm as part of their state-of the-art options. Happy juicing!