Livestock trailers are durable, fuel-efficient vehicles used for all kinds of hauls. Whether you plan to haul local or across the country, get a customizable and durable livestock trailer. What makes this commercial vehicle so popular is its heavy-duty, all-aluminum construction and rust-resistant body.
If properly cleaned and maintained, a livestock trailer will serve you for years. In order to do that, you must follow manufacturer's instructions for cleaning. All livestock trailers for sale come with owner's manual where maintenance and cleaning tips are specified, including recommended cleaning solutions.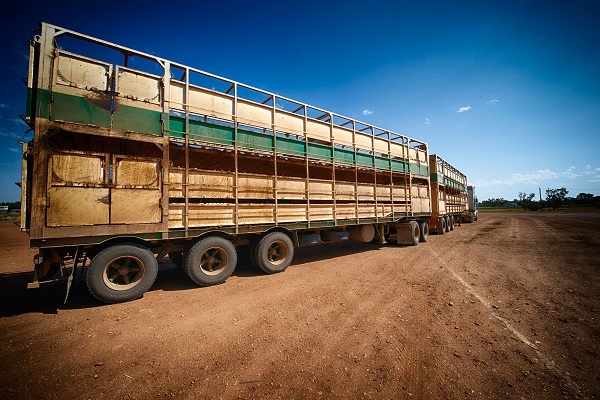 Of course, you can always use vinegar or bleach as an effective cleaning alternatives. You may think that the hard part is finding sturdy and robust livestock trailers for sale, when in fact it is the cleaning and maintenance that is the demanding task.
First and foremost, remember to open all doors, windows, vents on a daily basis. It is important to ventilate your entire livestock trailer, because sometimes you get to transport smelly products that spread the odor throughout the trailer.

Next, you need to take a flat shovel and remove all the dirt and debris from the floor. Scrape as much as you can. Don't leave anything behind.

Floor mats get dirty pretty fast. That's because you enter the trailer with dirty boots. At the end of the day, make sure you take floor mats out and clean them of any dirt.

Once you've removed the floor mats, make sure you vacuum inside the trailer. Get rid of the dirt that has accumulated in your livestock trailer over time.

It would be nice if you mix a sanitizer in a bottle or a bucket. Then, use a brush to thoroughly clean and remove the dirt that has been left from the materials that you transport. While cleaning, make sure you take a note of any damages like rust, jagged edges and other dirty places where germs have housed. Animals can cut or get injured from uneven surfaces, so make sure you detect and repair faults in time.

Spray with the sanitizer inside the trailer to kill germs and bacteria. Then, thoroughly rinse the entire interior.

Once you are done with all the tools you've used (flat shovel, gloves, scrub brushes, bucket), remember to sanitize each one of them and place them inside the trailer;

Leave your tools and mats to dry on their own before placing them back in the trailer.