Newborns bring hope and joy to our lives and while parents are busy preparing for the baby's arrival, family and friends are trying to find the best gifts for the little bun. But searching for the ideal baby gift can be an overwhelming task.
When it comes to gifts for newborns, the choices are endless, from gifts that will last through years as the baby grows up and develops new skills and interests to presents that parents will be excited to unwrap. The easiest way is to find a reputable baby gifts shop and start from there. To help you narrow down your choices, here are a few ideas that can help you make a good choice and share your joy for the coming of the new baby.
What's the Best Gift for a Newborn Baby?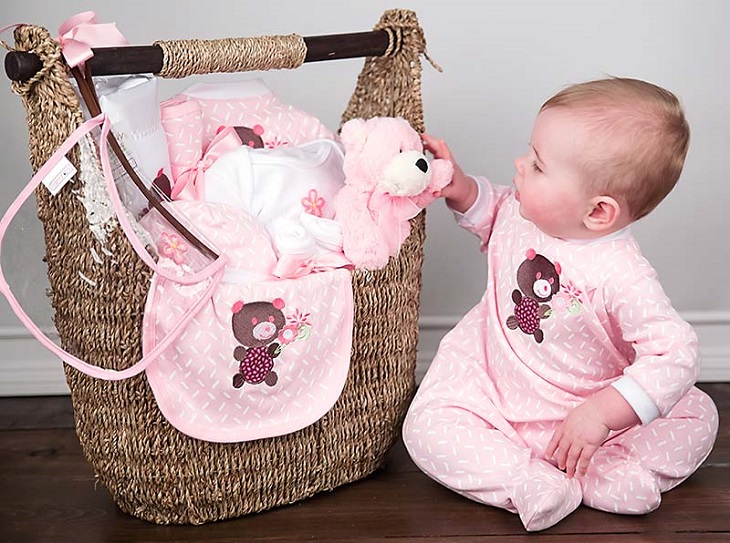 Baby gift registers are becoming quite popular in Australia and it's a great solution for friends and family members who want to purchase baby presents but are unsure of what to get. So, before you start your search for a baby shower gift, ask if there is a registry. You can find a baby gifts shop that offers a wide range of thoughtful and useful presents you could choose from. You can buy baby gear directly off the registry or use it as a starting point for finding a great gift.
So, if you're friends or relatives who are expecting a baby are very particular, it's best to stick to the items on their baby registry. But if not, you're tasked with buying a gift which can open up a lot of questions, so you may end up wondering if you should get something for the nursery, a customisable gift or trying to stick to your budget.
We've all been in the middle of a baby season when it seems like all of our friends and relatives are expecting a baby and as exciting as it is, it can also a bit challenging to find the right baby gifts and make the new parents smile.
Practical Gifts are Always Welcome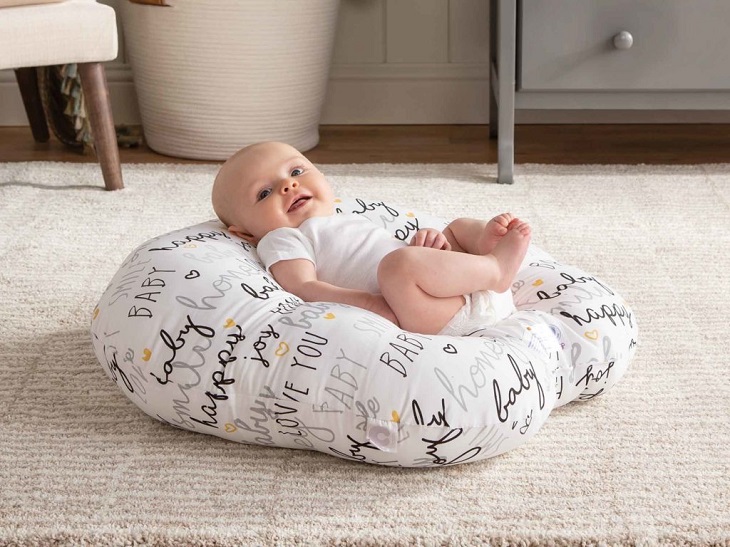 When choosing baby gifts, it's important to keep a few factors in mind. A newborn needs many things and choosing a practical gift is always a good idea as it can help the parents cut some costs. When it comes to babies, you can never have too many of the essentials as they are used on daily basis, including items like bottles, bibs, diapers, cosy blankets, baby clothing and or breastfeeding items to help a new mum enjoy her breastfeeding experience more.
Larger gifts, on the other hand, like nursery furniture and strollers, will help the new parents get off to a great start for sure. As these items can be a bit pricey, they may be too much of an expanse for one person to give as a baby shower gift. The best thing to do is to consider asking other guests to pitch in and give it as a group baby shower gift. The parents will certainly appreciate it.
Baby Clothing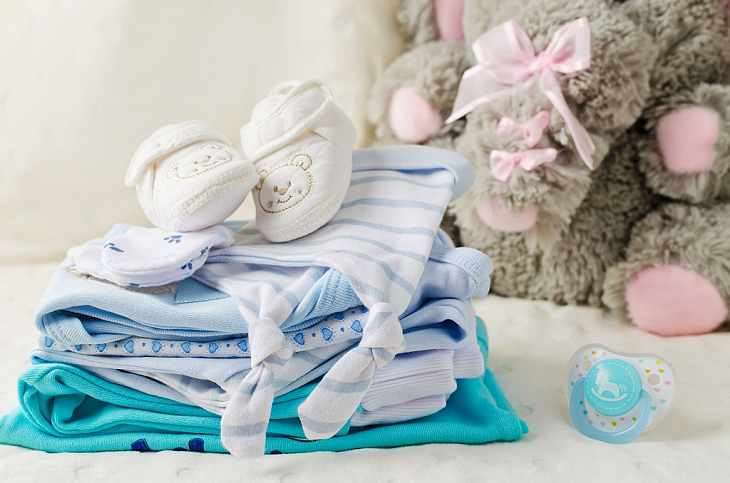 If you decide to give clothing, consider the season and the size, of course. Baby rompers are single-piece clothing designed in a way that lets the parents or the caretaker change the baby's diaper easily, without having to undress the baby. They are known as summer outfits, but you can find baby rompers with long sleeves as well, to keep the baby warm in the colder months.
New parents receive a lot of baby clothing as baby shower gifts, but usually for the first couple of months only. Newborns grow out their clothes very quickly and need more for the following months. So, if you opt for clothes as a baby shower gift, consider buying clothes sized for 6 to 24 months old babies.
Baby swaddle blankets are a great choice for the first couple of months as they help babies keep their little hands from flailing about and accidentally scratching their faces.
Baby Toys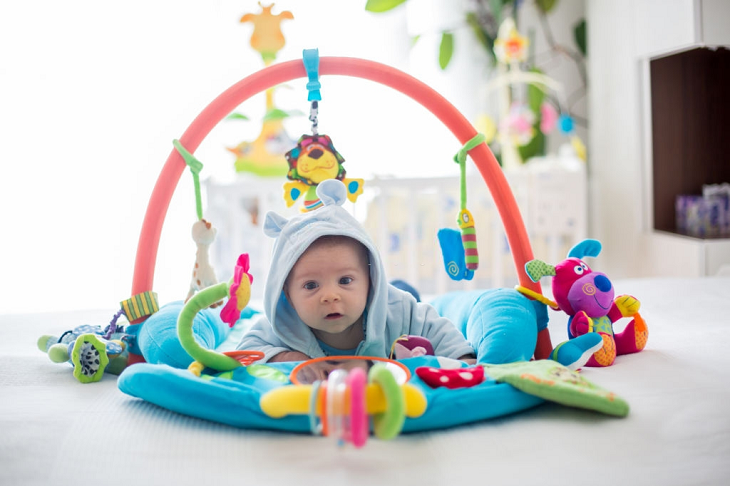 During the first few months, babies are developing a host of essential skills. At this time, they start experiencing an increase in strength, they start smiling at familiar faces and focusing on objects in the environment around them. That's why rattles, shakers, snuggly stuffed animals, mobiles hang above the baby's cot and other toys that will catch the baby's interest.
Add a Sentimental Value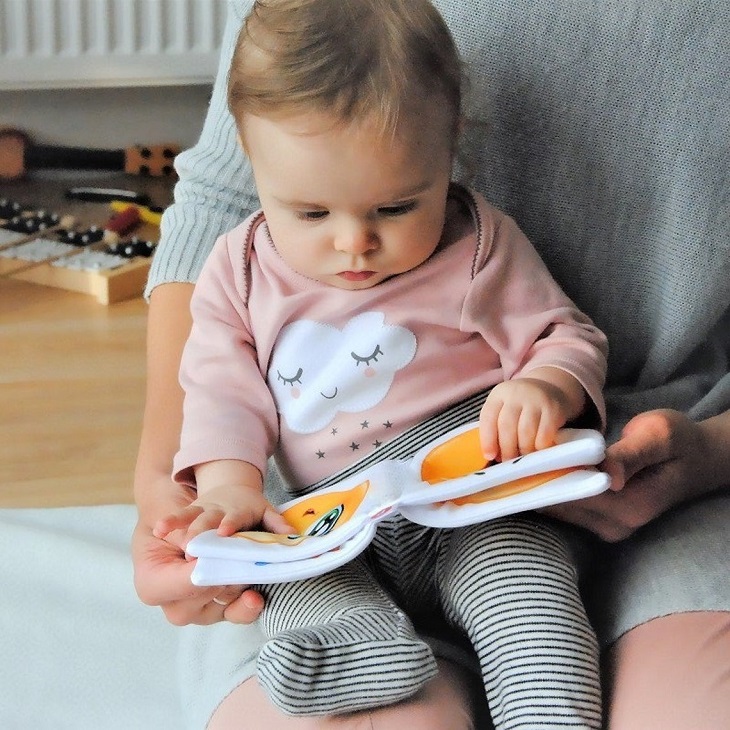 Baby Books
Another direction you could take when choosing baby gifts is the sentimental route. Look for something with an emotional value, like a baby book to help the parents document every special moment. It's a beautiful gift that can help them store memories and keep them throughout the years, so they could always come back to those days of excitement and happiness when their bundle of joy arrived in this world.
Picture Books
Toddlers are continuously discovering the world around them and constantly learning new things. For this reason, board books and picture books are a great gift choice as they have different textures on each page, so the little one can touch them and discover new textures, colours and words.
These books can stimulate knowledge and creativity and encourage bonding time between the kid and the parents. A picture book is an item that they can share over and over again, creating beautiful memories every time they learn something new.