The popularity of utes in Australia is largely down to how versatile they are. There's loads of space, good pick up of speed will be bolted on turbos, and the ability to drive in any terrain. Well, almost.
Another thing about utes is that they don't look out of place when you install a lift kit. This makes off-roading all the more manageable and you can take your rig to more places than before. Raising the vehicle also gives you more street cred, as kits and utes with kits just look good.
Lift Kits – What They Do?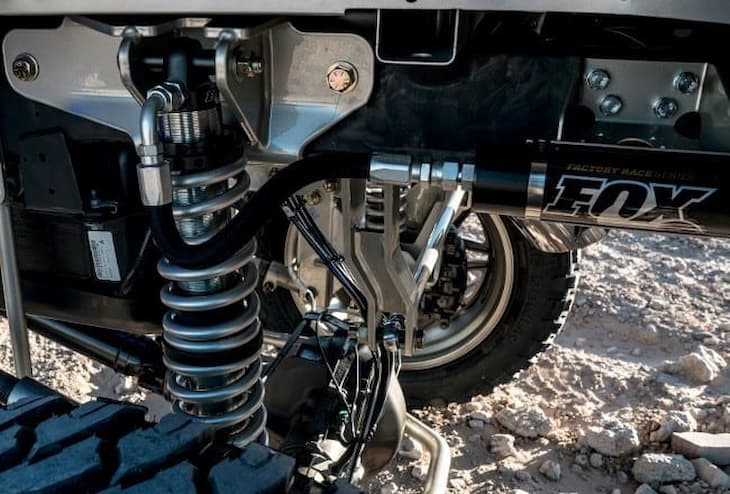 Lift kits do exactly as advertised on the box. They raise the vehicle height. This can be done in different ways and to different heights depending on where you'll be driving. Most drivers will opt for body lift kits, but there are also other choices available.
Things to Consider Before Getting a Lift Kit
First, there are different state and federal regulations as to how high you can lift your ute or 4WD. All parts need to be ADR approved and vehicles need a roadworthy inspection with kits installed. Once you've cleared the red tape, there are a few other things answered to help you decide which type of lift kit to go for.
Most lift kits are intended for utes and 4WDs, though some will also fit higher-sitting crossovers, preferably with an all-wheel or four-wheel drivetrain. You need to take a long hard look as to why you'll need the added height and whether this coincides with your type of driving. Using the vehicle on the tarmac won't bring any benefits to the ride or handling, but if you're after head-turning looks then this will more than fulfil its purpose. More important is possibly the size of tyres you're going for, and how much you can stretch your budget to get what you want.
Types of Lift Kits
There are three basic types of lift kits. Levelling kits balance out factory vehicles that are set higher at the back for loading purposes. These are rarely seen in Australia, despite the low price.
Next up are body lift kits, and this is what you want to lift the body higher off the vehicle frame, suspension and chassis so you can run through seriously bigger rubber underneath. The most gain off-road is from a suspension kit that also significantly raises ground clearance so you don't wreck your car's underbody, transmission or exhaust in the heavy stuff.
Why Go for Body Lift Kits?
If you don't want to change how your ute or 4WD handles, or alter the ride quality for the worse then a body lift kit can raise the body off the frame by a (regulated) 50mm and enough to add meaner tyres in the mix. There's also no change to how the steering acts. With a fitted body lift kit, the suspension and chassis stay at the same height as before, but the added space in the wheel arches calls for changes in the way of wheel flares. This is a setup that's more worthy on the tarmac and in the looks department, but adds that little more in off-roading situations as well.
And you won't need to part with a lot of cash. Body lift kits are some of the cheaper ways for a raised ride height and installing parts takes less time and considerably less mechanical skill.
These kits consist of metal spacers that are installed between the ute cab or 4WD body and the chassis. They are often fitted in place of the vehicle factory body mount bushings. The higher set cabin requires other changes, like extension in the steering column, changes to the radiator overflow tank and the fuel filler hose. But rest assured, all parts come supplied for your make and model.
Parts are also vehicle-specific, and you'll see those that fit utes with factory trays, and those intended for tubs.
Suspension Lift Kits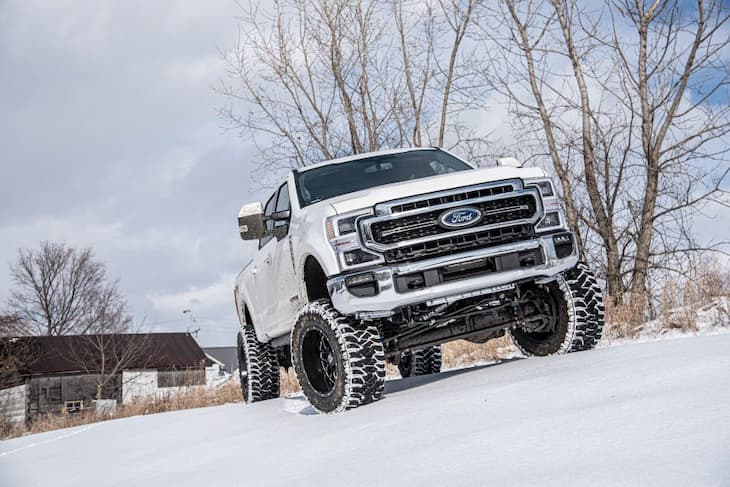 If you need more in the way of ground clearance, then consider a suspension lift kit. This changes or completely swaps out stock suspension parts, lifting both the car body and chassis higher. Besides up to 150 mm in added height, the suspension is better controlled in more challenging terrain owing to all the different parts that you throw in. This includes longer coil springs in the front, spacers that go over the coils, taller leaf springs (with added springs), longer and lifted control arms and links, lift blocks, shackles, lift relocators and hangers and more. The sheer number of parts means there are significant changes in how the vehicle reacts.
Steering loses feel, and you'll need to fit steering dampers as well as longer brake fluid lines if you want to stop. But the advantage over other lifting kits is that these are made for serious off-road use.
Body and Suspension Lift Kits
Though rare, you can also find combinations of a body lift kit strapped on top of a bespoke off-roading suspension kit. This gives you maximum ground clearance, though safety might be compromised, so isn't recommended.
Buying and Cost
Both body and suspension lift kits are sold through dedicated stores. Typically you'll find them in specialised 4WD and off-roading retailers throughout Australia. As prices go, budget around $500 for a basic ute lift kit, to anywhere around mid four figures for a customised suspension lift kit.