Christmas is just around the corner. This year is slowly coming to an end and most people couldn't be happier about it. Although the world currently faces one of the biggest challenges in the past decades, we shouldn't give up on our holidays. Maybe this year everything is different and we will delay our parties for some better days, but that doesn't mean that we should forget about gifts. Giving thoughtful Christmas gifts can be a great way to wrap up this year in a bit more positive light.
When picking a present for your loved ones, things may get tricky. What would they want? Should I get them something practical or something they will eat or drink immediately? What is my budget? – These are all things you're probably asking yourself. Luckily, things get easier if your giftee has a special interest or wish.
For instance, if your loved one is a gin lover, you immediately know what to get them. If you're looking for Christmas gin gifts, we can help you pick something really cool and memorable. It doesn't always have to be a simple bottle of gin (although, gin lovers would appreciate that for sure). You can find many excellent gin combos such as tasting packs, or monthly subscriptions for gin (how cool is that).
Crafty Xmas Gin Bonbons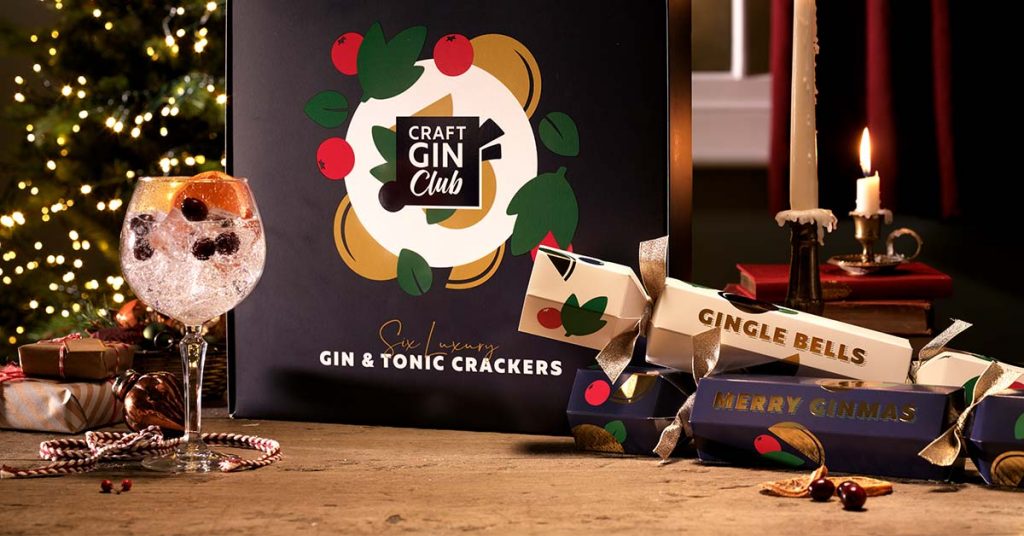 Imagine the joy of your person when you give them a six-pack of Australian gin-filled Christmas crackers (bonbons). This set contains a pack of six crafty jute bonbons with six different bottles of 50ml filled with Australian craft gin. The great thing is that you can order them from a store specialising in Aussie craft gin and have them nicely wrapped so you wouldn't have to bother with that part. Your loved one doesn't live near you or you're in quarantine? You can order this gift and send it to the address of your person. The bonbons packaging is reusable – so the recipient can buy a new set of 6 x 50ml gin bottles and create their own present next year.
Kris Kringle Gin Pack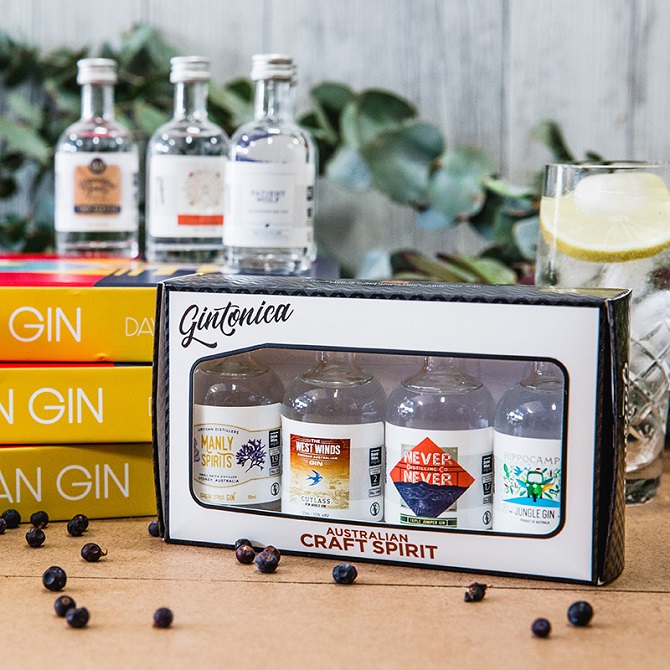 Are you participating in a Secret Santa this year? What's a better way to surprise a friend or co-worker that loves to drink gin and tonic than with an exquisite gin pack of two bottles (each 50ml) filled with quality Aussie craft gin. This is a practical gift not only for gin lovers but for everyone. You can give this gin pack to your loved ones, to people you formally know or treat yourself and buy this gift for yourself. It's a universal and yet a great present. If you don't feel like spending too much time seeking Christmas gin gifts, this is your ideal option.
12 Days of Christmas Tasting Pack
If you ask yourself what is a good gin gift, we can easily answer that it's this one. Imagine getting this tasting pack with twelve bottles of specially selected Australian craft gin from across the country. This elegant Christmas gin set includes some of the best local distillery labels such as Wandering, Odyssey, McHenrys, Classic, Adelaide Hills, Sunset, Granddad Jack, Old Tom. This is also one of those gifts that you can get for yourself, as it offers you the surprise of tasting a different type of gin for each of the twelve days before Christmas.
Gin-A-Month Gin Subscription
How about not limiting your person with the types of gin they can taste? Has it occurred to you that you can actually give a month gin subscription and instead of just Christmas time, make an entire month festive? You can also choose a three or six-month subscription. This could be a wonderful gift for Christmas for the people you love and feel like surprising them for a longer time not only for the holidays.
The subscription includes a tasting pack of four bottles (each of 50ml). Each gin is completed with tasting notes so your loved one will have a chance to get to know their favourite gins better. Help them discover new gins they have never tasted before.
2020 Australian Gin Advent Calendar
What's Christmas without an advent calendar? But, not the type of advent calendar you'd think. How about getting your person an Australian Gin Advent Calendar? What does this include? You get 24 x 50ml bottles filled with finest Australian craft gin. Each bottle is a mini-me distillery label. The cute bottles are irresistible and are ideal for collections.
All calendars are different, which means your person will get a unique advent calendar with twenty-four different gins. The box is in an Aussie Art Deco style, to create a full experience for your gin lover. They can imagine they're in the twenties (and they are, but a century later) when the prohibition was ruling.