Our living rooms are undoubtedly the busiest areas of our homes since they are where we spend most of our time with our children constantly playing and throwing their toys and our pets running around and making a mess. That being said, whether you want to give your living room a sophisticated toneor you're just looking for something to support all that "running around", the best advice is to start thinking from the bottom and invest in the right flooring.
And when it comes to quality residential flooring, luxury vinyl tiles are currently considered as one of the best options for the living room for many reasons. Let's down get to the advantages of this type of floors, and how to choose the best fit for your living room.
Get Durability for Less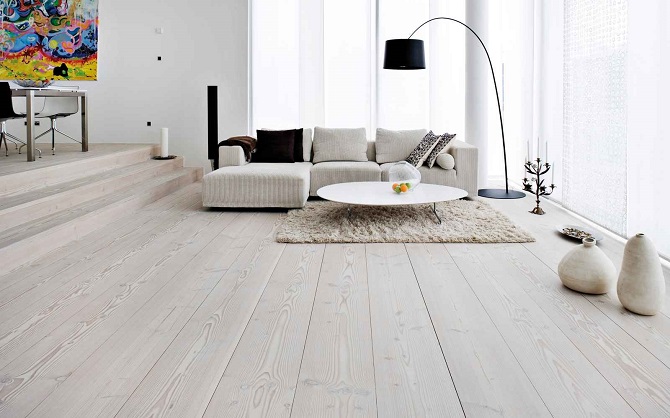 If you were wondering why these floorings became all the rage, know that they're the most durable flooring solution that won't drain your wallet. So, if you want to invest in something that you won't need to replace any time soon, don't hesitate to choose LVT plank flooring for your living room.
Luxury vinyl tiles and planks consist of several layers, mostly protective ones that "guard" the floor from all the exterior influences. The main protective layer referred to as the "wear layer" is the one responsible for the LVT tiles durability, laying on top of the other protective layers, and just below the tiles' design.
At this point, know that the thickness of the wear layer determines the durability of vinyl floorings, and it's measured in mil (1/10ths of a millimetre). If you're having doubts about what's the optimal thickness for your home, have in mind that experts recommend 6-12 mil of wear layer for residential application and 20 mil of thickness for commercial application. But if your living room seems busier, feel free to choose a greater thickness of this layer, since it's the feature that will keep you assured that your new LVT plank flooring won't scratch or break, even when your kids throw their sturdiest toys around.
Great for Underfloor Warmth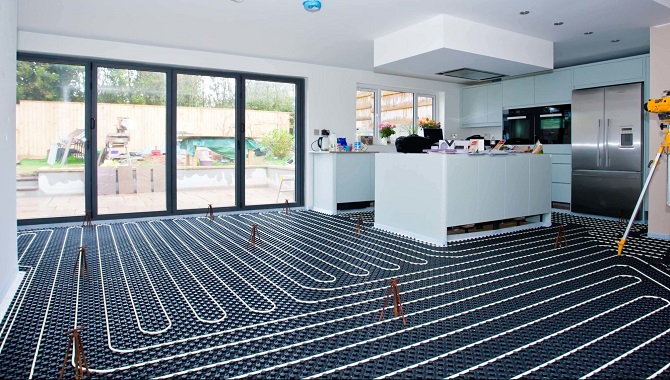 One of the best features of the LVT flooring it doesn't get enough credit for is its ability to transfer heat, which makes it a perfect solution if you want to install underfloor heating in your living room. This flooring gets warm, as the heat easily permeates the slim layer, making it spread across the flooring. However, have in mind that the LVT planks shouldn't be heated at temperatures above 26 °C to avoid permanently damaging the protective layers.
Easy to Install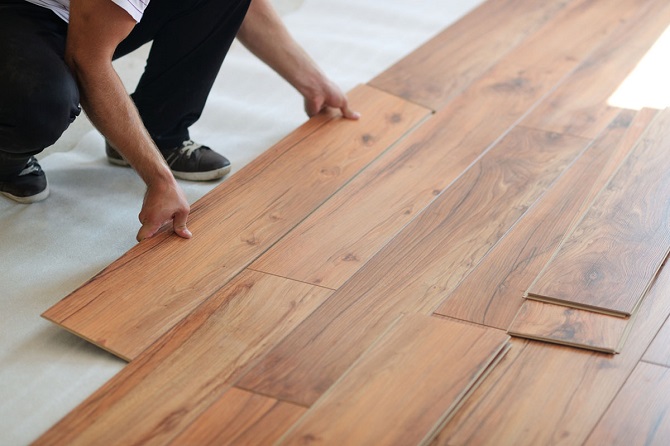 LVT vinyl planks and tiles are one of the most popular choices for floorings since installing them on your own is a piece of cake. But even if you don't feel like getting crafty, there're a lot of budget-friendly suppliers across all the states of Australia that offer installation services along with your new luxury vinyl flooring.
If you opt for DIY installation, consider getting the LVT flooring tiles or planks that feature the most convenient method of installation for you. At this point, you should get to know the different types of vinyl floorings and their installing methods:
Interlocking Vinyl Planks and Tiles
This type of vinyl floorings has one of the easiest methods for installing, which doesn't require any glues and tapes nor extra craft skills. Thanks to the special tongues and grooves on the edges of the plank/tile, the only thing that needs to be done to install them is to join them together in place, similarly to the "clicking" methods of installing parquet and laminate floorings.
Loose-Lay Vinyl Planks and Tiles
Loose-lay vinyl planks and tiles have the ability to adhere to the ground, due to the high friction coefficient of their special bottom layer, and all you have to do is to "smooth" the flooring down by using a clean broom or something similar
Self-Adhesive Vinyl Planks and Tiles
These planks/tiles are bought with an adhesive layer on their back and don't require any extra glues or similar liquids. If you decided on this type of luxury vinyl flooring, their installation starts with removing the protective film, and then pressing down the plank or tile after you position it in the desired place.
Glue-Down Vinyl Planks and Tiles
The last way of getting LVT flooring for your living room is the gluing method since it requires an adhesive vinyl glue to be applied separately from the plank/tile. This means applying the glue to the ground and then fixing the tiles or planks in the desired place. This is one of the hardest solutions when talking about vinyl floorings, so if crafty stuff is not much your cup of tea, it's better to leave the installation to a professional.
Low Maintenance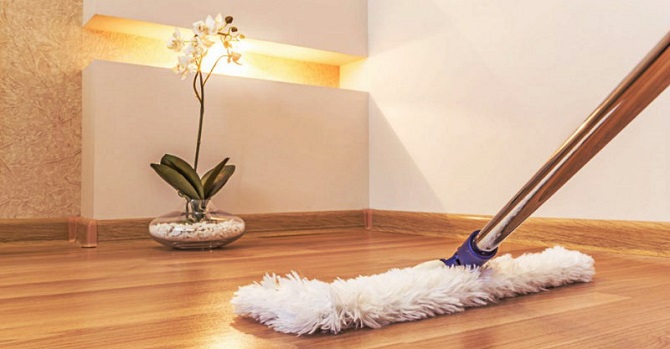 As we said, the living room is the most "jammed" area of our homes where your kids regularly move their playroom at and your dog is most likely to bring all the mud recently after having a walk in the rain. Installing vinyl flooring is one of the most convenient solutions since they're meant to be cleaned properly only by moping them with plain water.
Thanks to their core layer which lays under the protective layers, the luxury vinyl floorings are moisture-resistant since this layer prevents the water or any other liquids penetrate the plank/tile, by keeping the puddle on the surface.
Since the LVT vinyl floorings are designed to be cleaned and maintained easily, you won't need any hard chemicals and abrasive cleaners to make them shine. If cleaning them with plain water doesn't seem sanitary enough to you, you can go with the organic ways of disinfecting the floor by simply diluting water with apple or cider vinegar. Also, it's completely safe to vacuum your luxury vinyl floor on daily basis.
Stylish Looks for Your Living Room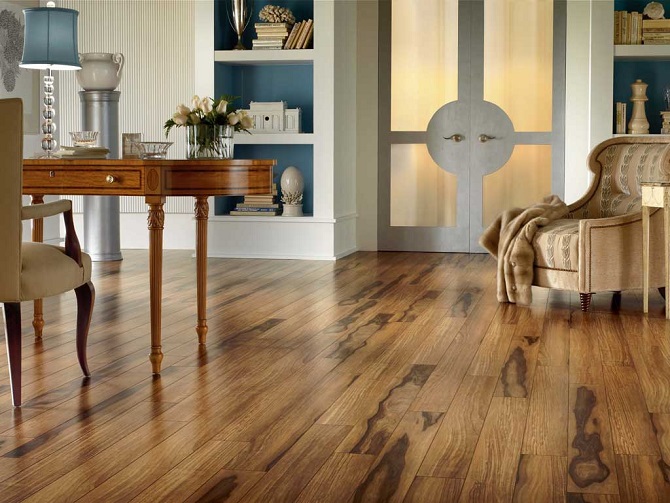 Once you visit a well-stocked floorings supplier you'll get hit by the range of designs of luxury vinyl planks to match different living room styles from traditional to contemporary. It's great knowing that you don't have to get expensive hardwood flooring to give your living room a classic luxury note since you can choose vinyl tiles with wood-like designs. Not only will your wallet be much happier about it, but everybody will admire your new flooring without even noticing it's not a real oak. On the other hand, giving your living room a rich marble look is also possible with the LVT floorings that are available in marble or other expensive stone-like designs.