With the wide range of different RC cars comes a wide range of rims and tyres. Every RC vehicle type can use different sized wheels with a varying profile, and your choice can severely impact how your RC vehicle performs on or off the road. The first thing you want to do when buying wheels for RC cars are to check the manual for the recommended tire and wheel size. As far as tyres and wheel sizes go, most RC vehicles use wheels that are around 2.2 inches in diameters, but depending on the type of vehicle, the size may vary.
For example, a 1:10 buggy will likely need 2.2-inch wheels. However, buggy wheels are narrower and feature a lower profile than truck wheels. Furthermore, you also need to keep in mind that the front and back wheels are different in width. Additionally, you need to consider whether you have a 2WD or a 4WD. On the other hand, 1:8 buggies use the same set of wheels for both the front and back.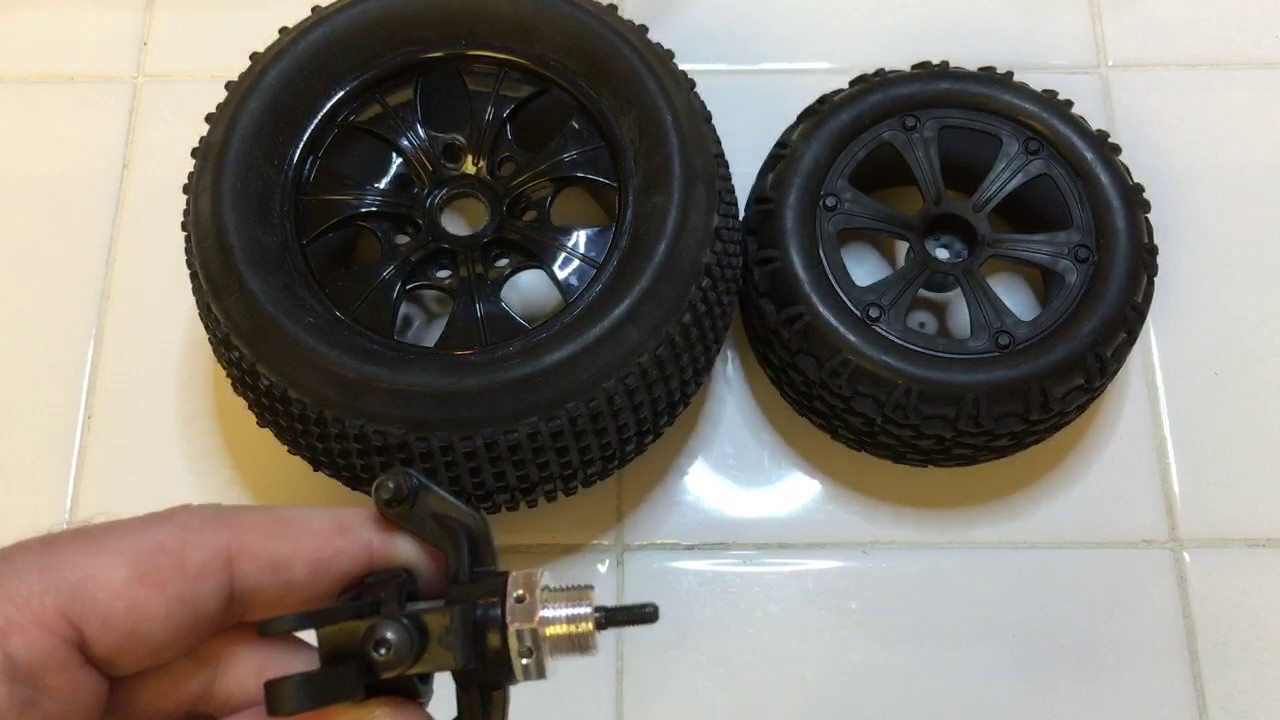 1:10 trucks have equally wide wheels in the front and the rear – the front pair usually has grooved tyres while the rear pair has patterned tyres. Short course vehicles have their own type of wheels, and will only fit on short course specific rims that have a diameter that's different on the inside and outside of the rim (2.2/3-inches). Truggy wheels are also different, and the outer diameter of the rim and wheel sizes can vary. When picking out new truggy wheels, it's best to compare them to the ones you already have. Truggies usually have the same wheel size for the front and back wheels.
As far as mounting the wheels for RC cars goes, there are several methods. Vehicles with 12mm and 14mm hex mounting are the most common ones. Some vehicles use different hex sizes, which is why it's important to check the size when buying new rims. The pin mount method used to be quite popular but as time goes by it is becoming less used, and nowadays you'll usually find them as stock rims in an RC vehicle kit.
Some 2WD vehicles still have a bearing rim in the front with tyre bearings inside them, and different brands use different bearing sizes. For this reason, people who opt for these types of rims should choose the same wheels as their stock ones. And lastly, it's important to check the type of center hole the rims have simply because they can differ in size. Most rims have axles that are 4 or 5 millimeters thick, but making the hole slightly bigger is easier.