Leatherman has become synonymous with the term multi-tool, as they're by far the most popular manufacturer, offering a wide range of products suitable for even a wider range of applications. There's a Leatherman multi-tool for everyone out there, and if you're on the search for the ideal one for you – in this article I'll talk about the different "categories" of Leatherman tools and how they differ from one another. But before I get into that, let's go back a few decades in time and talk about how these tools came to be.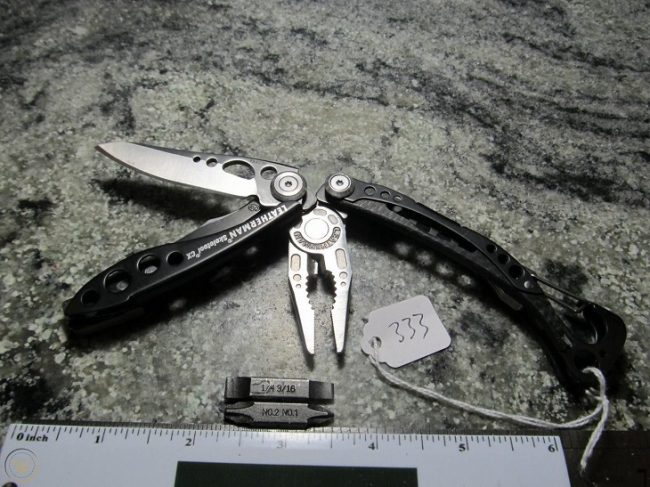 At the end of the 70s and the start of the 80s, engineer Tim Leatherman and his wife were travelling through Europe in their old Fiat. Tim used a pocket knife to fix anything that needed fixing, and every single time he needed pliers, which the pocket knife didn't have. Being an engineer, he came up with a design idea, which he offered to all tool and knife companies, but none of them would pick up on it. As a result, he just decided to develop the tool with the help of his brother-in-law, and that's how Leatherman was born.
Leatherman categorised his tools by size and collections. Some of the most famous collections include the Leatherman Charge, Wave, Juice and Surge. When categorised by size, on the other hand, you'll find pocket, keychain, full size and heavy duty Leatherman tools.
Pocket Tools – Leatherman pocket tools are small keychain tools that don't have a knife, making them suitable for flying. Some feature a bit holder that makes them very versatile. One of the most popular Leatherman pocket tools is the Leatherman Brewzer.
Keychain Tools – These are also small multi-tools that you can hang from your keychain. However, keychain Leatherman tools are slightly more extensive and are enhanced with foldable tools. Most models in this category are too small for pliers, but almost all of them have scissors as the "main" tool. There are keychain Leathermans with tweezers, knife, file, screwdrivers and tweezers, but none of them are suitable for heavy-duty DIY tasks, as they're most practical for performing small tasks on the go.
Pocket Size Tools – Pocket size tools are different from pocket tools. They're complete multi-tools that can fit in your pocket without feeling uncomfortable. They're oftentimes accompanied with a pocket clip to make this more convenient. You'll find models such as the Leatherman Wingman, Sidekick and Leatherman Skeletool for sale, all of which allow you to work on a variety of everyday repair and home improvement tasks.
Heavy-Duty Tools – These tools are made for daily, heavy-duty use by demanding professionals. Some of the most famous models include the SuperTool 300, Leatherman Surge and OHT. These Leatherman tools feature more interchangeable parts and they can handle more. However, they're larger in size and heavier, requiring a belt sheath to be carried around.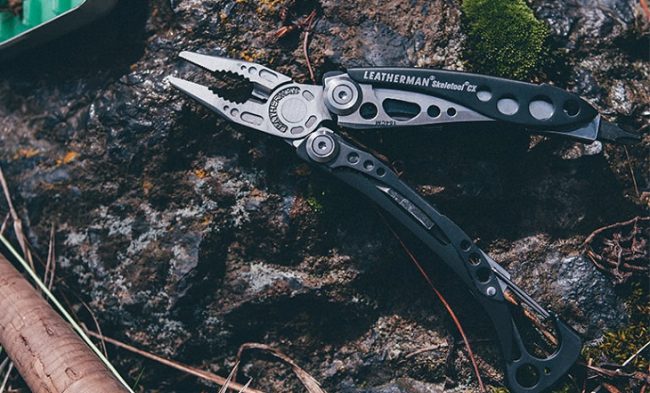 Based on these categories, you probably already have an idea of which one appeals to you the most. To help you make a final buying decision, here are some of the most popular models.
Leatherman Wave Plus – This is the most popular Leatherman multi-tool by a large margin, and I understand why. It features all tools you could need and with all the available accessories you can make it even more versatile. You get the best of Leatherman at an amazing price.
Leatherman Charge Plus TTi – This tool is considered the premium version of the Wave Plus. It features most of the same tools, except they're made using better materials and there are even more accessories available to complement it. While on the more expensive side, this is Leatherman's top model.
Leatherman Skeletool CX – The Skeletool CX is the most popular model from the Leatherman Skeletool for sale range due to its light weight. It comes with all the basic tools you may need, and nothing more. That makes it compact enough to fit in your pocket, but you can also opt to use a snap hook and hang it from a belt loop. The CX version differs from the basic Skeletool version by the 154cm blade and the carbon fibre handle.
Leatherman Wingman – Due to the practical tools it comes with and its appealing price, the Wingman is another popular choice. It features spring-loaded pliers which allow you to work faster. The Wingman is similar to the Sidekick, but instead of scissors, it has a saw. Besides this small detail, they're virtually interchangeable.
Leatherman Signal – This tool is meant for campers and survival enthusiast. Besides the standard tools, it comes with a firesteel, hammer, sharpener and emergency whistle, allowing you to fix anything, anywhere, anytime.
Leatherman Surge – The Surge is considered the big brother of the Wave Plus. It's ideal for professionals, and all the interchangeable parts allow you to rebuild it after extensive use. Similarly to the Wave, many of its tools can be opened from the outside, allowing you to start working with them quickly.