Now that Australia got its fame for being the country of pets, as stated by the RSPCA that more than 60% of Australians own pets, it's not surprising pet travel has become popular too. Nation-wide that is. With air travel getting as frequent as road travel (if not even more), it's more than common to fly with pets. However, regardless of whether you have experience with it, or not, it can be a hassle.
Perhaps you're going on a holiday, or it's got to do with a relocation – whatever the reason may be, be it in the country or abroad, there are many things to consider. There are other aspects you have to have in mind as well – regulations regarding pet travel, the adequate vaccines, certificates, vet checks, as well as the airline approved crates. All this is something animal travel services can help you with, so your best friends can follow wherever your journey takes you.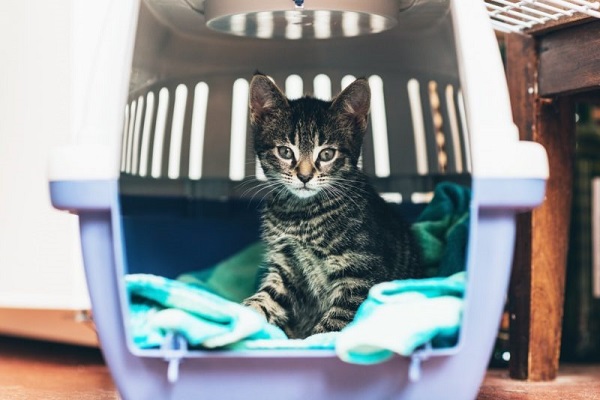 These services have become popular because of how time-saving they can be. It's the investment worth making if you want to save yourself the bother, and the stress you and your pet(s) would endure. Of course, you want the best care provided for your furry friends, so it's important to look for animal travel services from professionals who've had years of experience. Award-winning is another sign of reliability.
Some of the steps to consider when trying to find the best pet moving service provider would be asking for their licences, procedures, policies, how to stay in contact throughout the trip, the detailed itinerary of the trip, whether they provide water, and snacks, as well as how to pack your pets up. There's also the matter of costs which is something best known beforehand, and whether your pets are age-appropriate for the trip.
It's recommended to inquire in case of additional services, such as vet checks, questions related to quarantine if the flight is overseas, and even help with the flight booking. Other services some pet moving companies provide are flight check-in, boarding, pre-flight walk and play, pick up from quarantine, including door to door delivery from the destination to the new home.
In times of urgency additional services can be arranged, such as express same day service in the case of domestic flights. As you can see professionals make your pets' safe and enjoyable trip their mission, so you can be sure they are in safe hands.
A word of caution has to do with the crates: Since you can never know how your pets would react to the crate, it's best to acquire them months prior to the flight to ensure you have enough time to train them to stay in the crate and relax, because stress throughout the flight can lead to hyperventilation as well as injuries.