There are many decisions involved in the process of making a house a home. From selecting the right furniture and wall paint colour to choosing every other detail such as finding the best pieces of artwork or simply choosing the right pair of drawer handles for your cupboards. All these aspects have an enormous role in making our home a unique place that reflects our personality and impacts the way we ultimately feel in it.
Every artistic soul can agree on the fact that beauty is in the details, as some tiny aspects can make or break the appearance we strive to achieve. But sometimes, if not too often, we put them as an afterthought, not paying particular attention to it.
As we already mentioned, cabinet handles are one of those tiny little details that can give our living space a unique feel. So, if you ever struggled to find the right cabinet hardware that is both functional and appealing, we'll try to help by giving you a simple guide on buying drawer handles, that will suit your home decor and elevate the look of your furniture in an easy and effortless way.
Features to Consider Before Choosing Drawer Handles for Your Home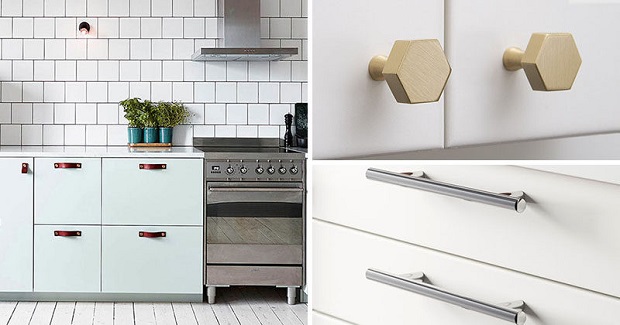 Choosing the right pair of handles for your cabinets is very important as they have a major role, kind of like jewellery that can accentuate the lines, colours and give different textures to your furniture and overall living space. However, since the market is swamped with such an overwhelming range of different drawer handle designs, we may get confused as to which ones will make the best use in our homes.
Therefore, considering some important factors such as selecting the right design, size, functionality, type of hardware, and finishes are some key aspects that can help you make your selection process easier and find the right type for your needs. Let's have a look at each of these features we mentioned separately, so you can have a better idea of what to look for when shopping for one.
Quality
Different drawer handles are made from different types of materials and therefore offer a different level of quality. If you only consider how many times in a day you open and close your cabinet, choosing a good quality and stylish design will be your number priority. Therefore, a simple rule of thumb will be to test some of the handles before you decide to buy. You can try holding one against your cabinet door and check how easy they are to grip and how how they feel in your hands. Finally, you can ask what materials they are made from and whether they carry some form of warranty as well.
Material and Design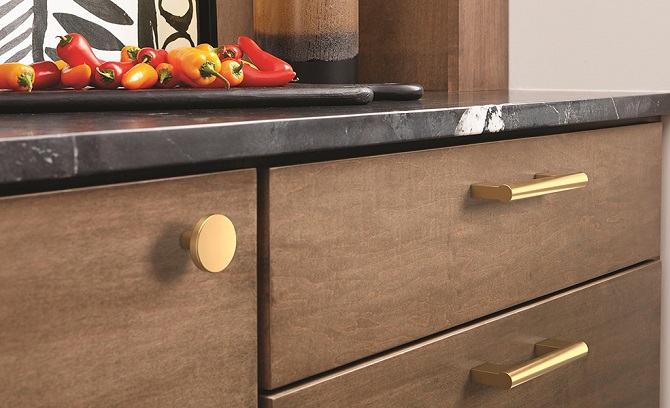 Since handles are required everywhere, different materials and styles have emerged to fit with the wide variety of decor. Some of the common materials used for making cabinet handles are wood, metal, brass, stainless steel, plastic, vinyl, etc.
However, the material and the design style are mostly affected by the choice of the place where they are going to be fitted. For instance, stainless steel drawer handle will look great on a dark dresser, whereas a chrome coloured can match well a white one. Also, different pieces of furniture will demand different designs. For instance, your kitchen or bedroom may not require the same design and material as these rooms have totally different functions.
Types of Drawer Handles
Moreover, different pieces of furniture require different types of handles. For example, chest drawer handles, cabinet drawer handles, bedroom drawer handles or kitchen drawer handles are just some of the many options available. Understandably, different designs can feature different shapes as well, such as those having carved silhouettes, ridges, or a more modern minimalist look with a sleek appearance that will be the perfect complementary hardware for contemporary designs.
For more decorative purposes and ornaments, you should opt for the traditional antique drawer handle design. These types of handles feature an old-style appeal that will match perfectly with any traditional-style kitchen or vintage furniture design. For those who want to choose something in between these two looks, the transitional one is the ideal solution as it offers the best from both worlds, contemporary and modern.
Finish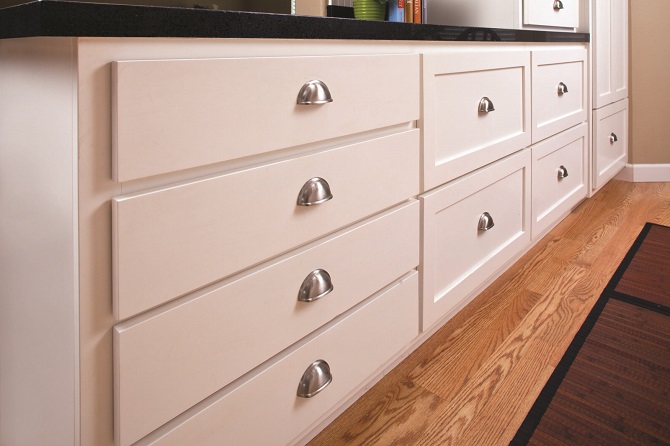 The appearance of the drawer handles is usually determined by the finishes that you decide to choose. You can choose different types of finishes, including oxidized black, matte, pewter, chrome, nickel, antique, and many others. For instance for your kitchen, when deciding finishes you may also want to consider the other elements included, such as the tapware, faucet, your sink design, or the designs of some other appliances. Handles made from stainless steel, either brushed or polished tend to fit the best in kitchen applications, providing a very smooth and modern look.
Size
Determining the right size of the handle is another very important aspect worth considering. They are usually dived into three categories including small size, medium-sized and larger ones. When it comes to this feature, there are no set rules as you can mix and match different sizes of handles depending on the size of your cabinets, or any type of furniture where you plan to implement them, to customize your preferred look.
Functionality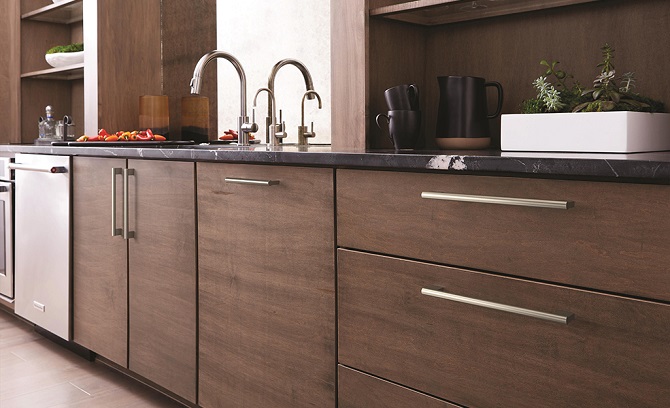 Besides, mentioning all these factors, functionality is yet another aspect that need not be left behind. After all, handles are furniture pieces you will use on a daily basis, so in high-use areas like kitchen and bathrooms, you need to consider comfortable and easy-to-handle designs. Sure, there are some really great-looking designs that may enhance the look of your furniture, but if they aren't very functional and practical you wouldn't be happy to use them.
Order a Few Extra
Whichever design you decide to choose, you should always make sure that you order a few extras, in case a breakage occurs, a finish fades, or the surface gets scratched. This way you can substitute them immediately, without having to worry that you may not find the same design in stock again.