Nowadays, most parents are aware of the great amount of added preservatives and sugars in the food for babies and are concerned about the negative impact it may have on their little ones' health and well being. Luckily, preparing and serving delicious homemade food is easier than you think, all you need is a baby food maker and a couple of other appliances to get the job done. And when your baby grows well, sleeps well, eats well and constantly smiles, you'll have a lot more reasons and motivation to do it yourself.
Reasons to Prepare Baby Food at Home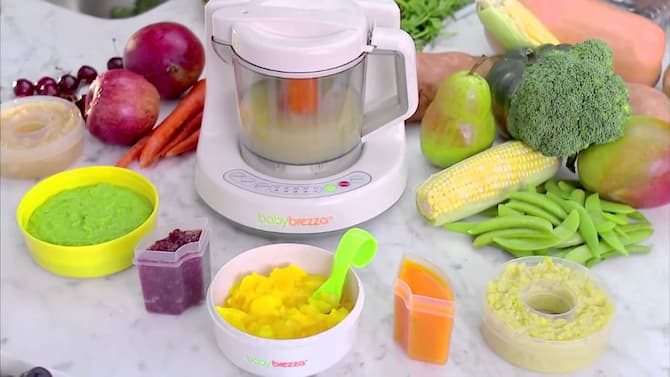 We all long for homemade meals, and the same works for babies as well. Food always has a better flavour when prepared with fresh ingredients. Fresh ingredients not only have a better aroma and taste but contain more vitamins, minerals and enzymes that deliver more natural hydration to our bodies.
You'll be able to adjust your baby's food thickness, and that's a great starting point if you're dealing with picky eaters. Whether your baby is just starting to eat purees, or transiting to solid food, being able to perfectly mix and match food tailored to your baby's specific preferences is a huge advantage.
No store brought food can beat fresh homemade meals. They don't contain any fillers, thickeners and suspicious ingredients, so you know exactly what your child is consuming. To spice things up, you can always add some herbs that your kid likes and is allowed to eat.
Preparing organic meals at home as opposed to buying it in-store is way cheaper. Even if it's not the season for the fruits or vegetables you need, you can still buy them frozen and combine them with other ingredients to prepare a healthy meal at a reasonable price.
Kitchen Appliances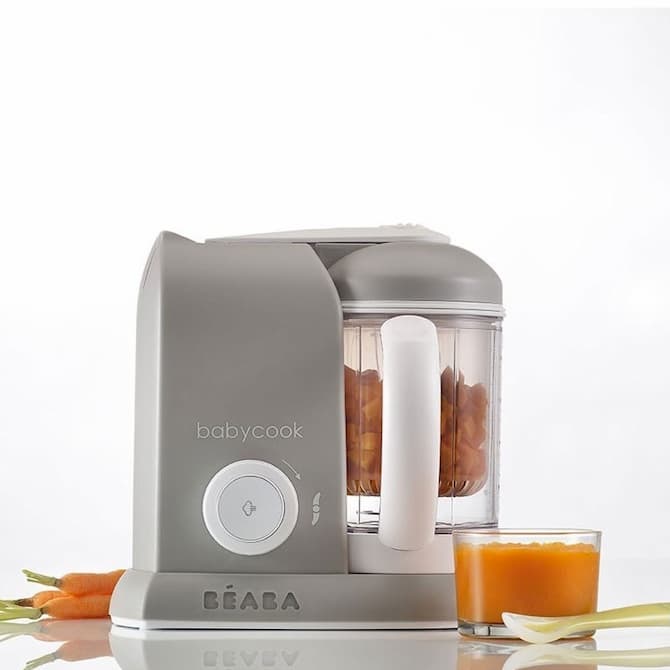 If you're making your own baby food, you'll need to use a few kitchen appliances. When shopping, look for a reliable brand that provides a great value for your money. You will probably need a blender, a steamer basket, and glass jars to safely store your baby's food in and a baby food processor.
The baby food maker is probably the unit that you will use most. It is a wonderful option for parents who want a machine that will do everything for them. If the traditional process of preparing baby food looked too difficult for some parents, this modern way of cooking with a simple pressing of a button is a real piece of cake.
The infant food processor has a stainless steel steam basket where you add the right amount of water (by using the graduations in the tank) based on the cooking time. Then, you put the previously cut pieces of fruits or vegetables in the steaming cup that goes inside the main mixing cup and let it cook. The entire process should take approximately 10-12 minutes. Some models have systems that automatically switch off, so you don't have to check up on the cooking process constantly.
Then, transfer the steamed goods into a mixing bowl, add some cooking juice to adjust the texture and your baby's meal will be ready in no more than just 20 seconds. You can use the food processor to also defrost or reheat already prepared purees. Baby food processors provide a plethora of other advantages. When shopping around for the ideal device, there are certain things to take into account, such as the price, whether it's manual or electric, the materials it's made from, etc. Make sure to properly inform yourself about the different models and their specifications before investing in one to get the best value for your money.