Investing in new boots or shoes for your fishing adventures can become a bit overwhelming when you're not sure what to look for. Buying the right model will help you dress appropriately for your trip, but how do you know which ones to choose?
There are many factors that come into play when choosing the right boots or shoes for fishing that could affect how well your trip goes. You might need to choose shoes depending on the climate, the weather forecast for that day, where you'll be fishing, either on land or on a boat, and depending on what kind of fishing you practice. Every shoe that is designed for fishing should be water resistant and have excellent traction so you don't slip and slide on wet surfaces. Below are different models that you should look at depending on your needs for fishing.
Fly Fishing Shoes and Boots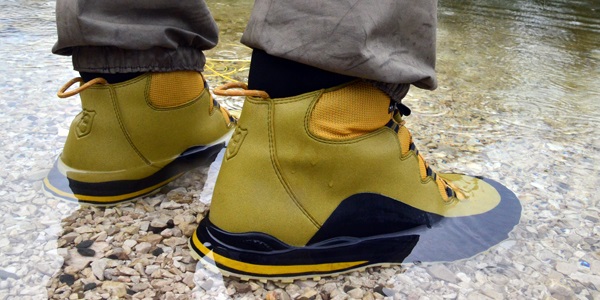 People who enjoy fly fishing usually have 2 options in outwear stockingfoot and bootfoot waders. Waders allow fisherman to stay dry while fishing in a river. Waders are waterproof suits that you put on similar to overalls. The first type of wader is the stockingfoot wader and they require you to purchase a separate wading boot. When purchasing a wading boot you should look for something that is comfortable, durable and waterproof with great traction. The second type of wader is the bootfoot wader. They are similar to stockingfoot waders the only difference is that bootfoot waders come with an attached boot. They slip on the foot easily, and are known to keep you warm. The support and fit of bootfoot waders, however, are not as good as the separate wader boot.
Ice Fishing Boots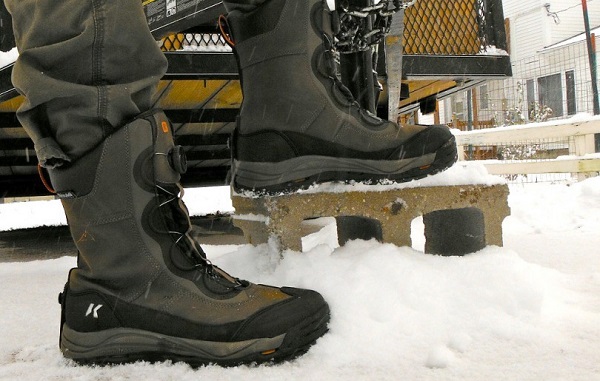 For someone who is going ice fishing, it is important to find durable boots that will protect you from the harsh cold elements. They are usually different from other fishing boots as they are designed to be thicker, stronger and last longer against the elements than regular fishing boots. They are considered a must-have item for anyone who is interested in ice fishing. Slipping on ice is a risk ice fishers take, so buying boots with enough traction is a must, they also protect your feet from the cold so they must be insulated well.
Water Shoes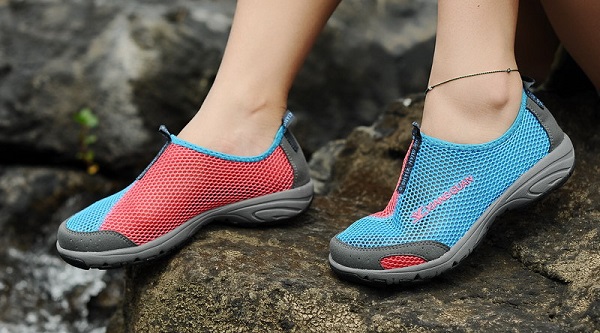 Water shoes for fishing are made from leather, mesh, and rubber, they were designed for shallow water. They are designed to be durable and sturdy but also soft and flexible enough for comfort. A water shoe is designed to drain water and does not absorb or hold water so the fisherman doesn't get bogged down and can keep dry and warm. The basic features of water shoes is low-water absorption, secure and stable fit, a rubber out sole fit for wet and dry traction, quick drying and comfortable for easy movements around any terrain. Now depending on your needs and how much money you're willing to spend, the main differences between more expensive water shoes are that they are usual more stable and last a longer, also the traction and rubber out sole are of higher quality.
Water Sandals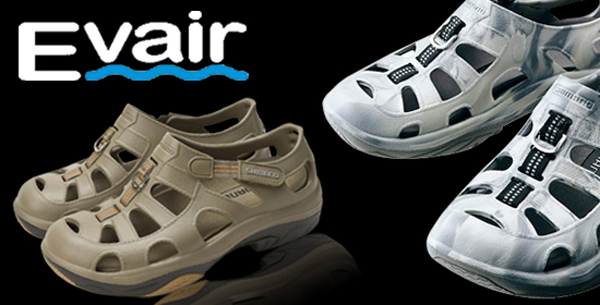 Water sandals were designed for the fisherman who is frequently in and out of the water. They were designed to be antibacterial as they do get wet quite often. This type of fishing shoe, however, does not offer great protection for your feet so maybe investing in some kind of protective footwear to go along with your sandal would be wise. For example, a strong toe cup just in case something falls on your foot or you bang your toe on something. The basic features of this shoe are that it comes with a rubber out sole to be able to grip in dry and wet environments, strong sturdy construction that is built to last, a decent strap so your feet stay in the shoe and padded heels for shock absorption. If you're willing to spend a little more money, the higher end water sandals usually come with a non-marking out sole, anti-odor foot beds and water repellent materials.
There are many options available on the market today for men and women who are looking to go on a fishing adventure. There are options guaranteed to meet every shopper's needs. Depending on your preferred type of fishing, you should choose a shoe based on what suits your individual needs. Buying shoes for fishing has never been easier, check out your local stores or you can even find a great variety online.