Did you know that hampers haven't always been used as Christmas gifts?! They first appeared in Britain in the 11th century, offered by the great William the Conqueror. Back then, hampers were used as charitable offerings full of food, beverages and even clothing, and were meant for the use by those families in need. The story behind gift hampers (also known as "hanapers" or "hanaperium" ) is truly fascinating, but the best part of it all is that gift baskets are still among the most commonly used types of gifts today.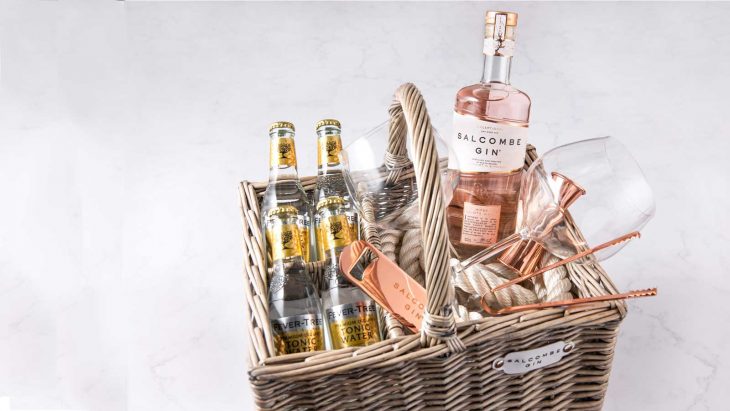 Valentine's day basket, basket for a baby, for moms and dads, anniversary and 'thank you' baskets are some of the many occasion baskets from which you can choose. You can even create your very own customised basket and choose your products. Alcohol hampers are also an option for alcohol fans so if you happen to have a friend that enjoys the occasional sip, surprising them with a hamper like this would be a great idea.
What Should It Contain?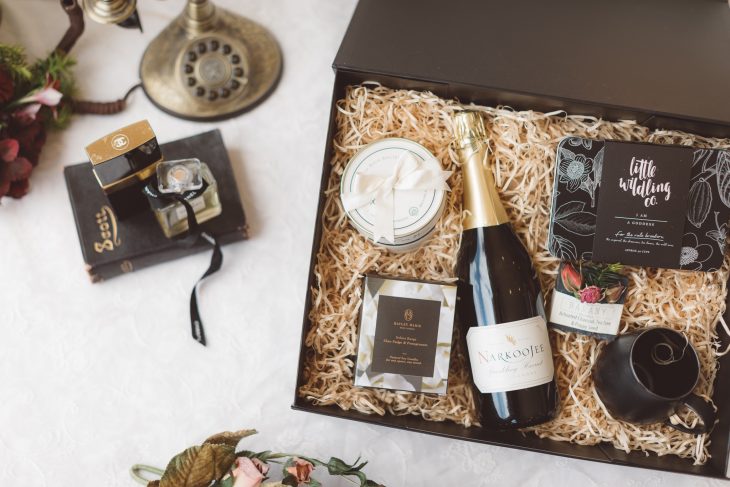 The perfect delicious and appealing wine and alcohol hampers include an assortment of goodies nicely pairing together. So, in order to create an exquisitely tasty one, you'll need wine's best friend – cheese and some other things as well. With this combo, creating a sensational and memorable personalised alcohol gift basket for your friend is guaranteed.
Choosing the Right Type of Cheese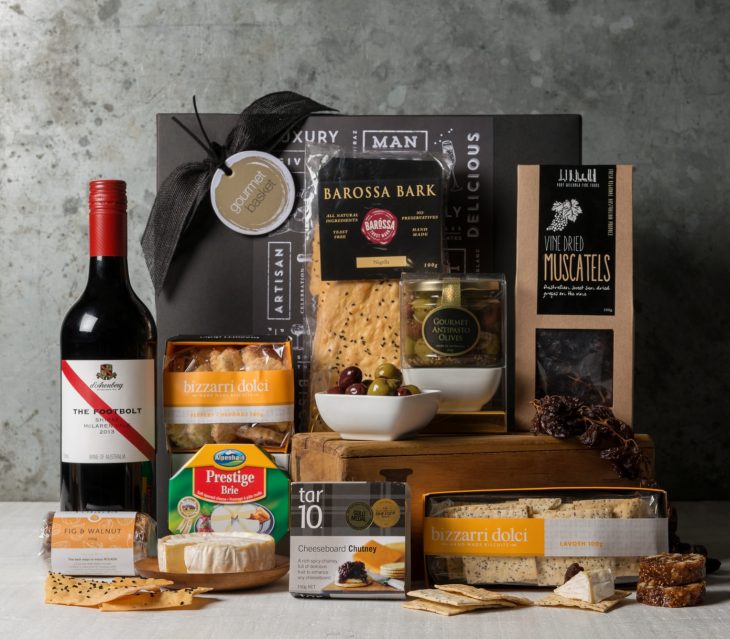 Alcohol hampers of this kind should always contain a good variety of both soft and hard kinds of cheese. For the purpose, you can choose from the large selection of cheeses like goat's cheese, gouda, camembert and Halloumi cheese. Assuming that you want to include only the best cheese varieties, you can never go wrong by choosing cheese products from regional producers.
Choosing the Right Wine
Since you are creating this heavenly tasty hamper for your wine connoisseur, choosing the right wine is of paramount importance. Knowing your giftee's favourite wine can save you a lot of trouble, especially if you are not a wine lover. For a person who is not that into wines, a glass of chardonnay and sauvignon blanc can be the same, although they are quite different.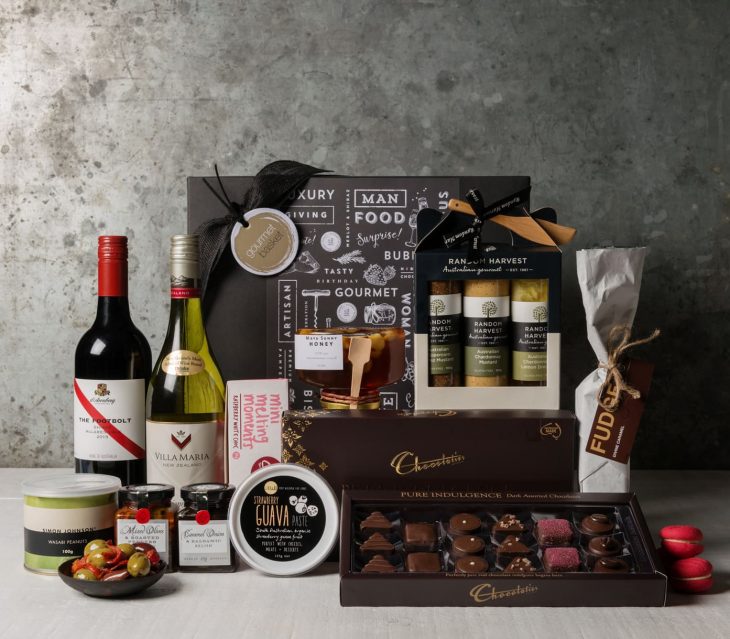 A good piece of advice for gifting a bottle of wine to a wine lover is choosing a wine that is perfect for the season. For instance, spring and summer are great for drinking lighter white and rose wines, while autumn and winter are perfect for drinking red wines. However, you can always ask for professional help or follow the basic wine and cheese pairings.
Choose Wine Accessories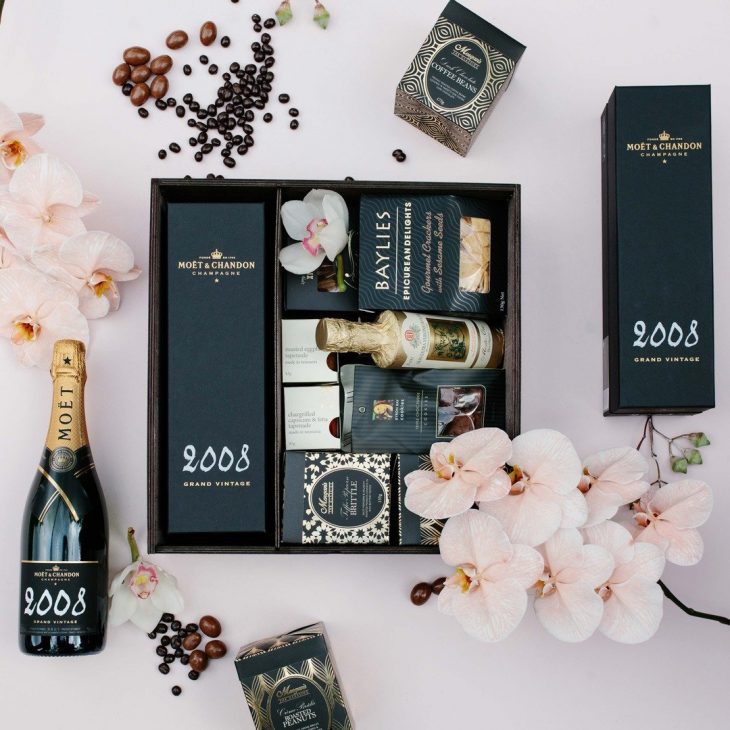 To personalise and complete your gift basket, you can choose some wine tools and accessories. Charms, wine stoppers, wine bottle opener, and insulated wine tumblers are some of the many wine accessories you can add to your gift. To make the basket fully picnic-themed, you can add a picnic blanket and a scented candle.
Choosing Tasty Crackers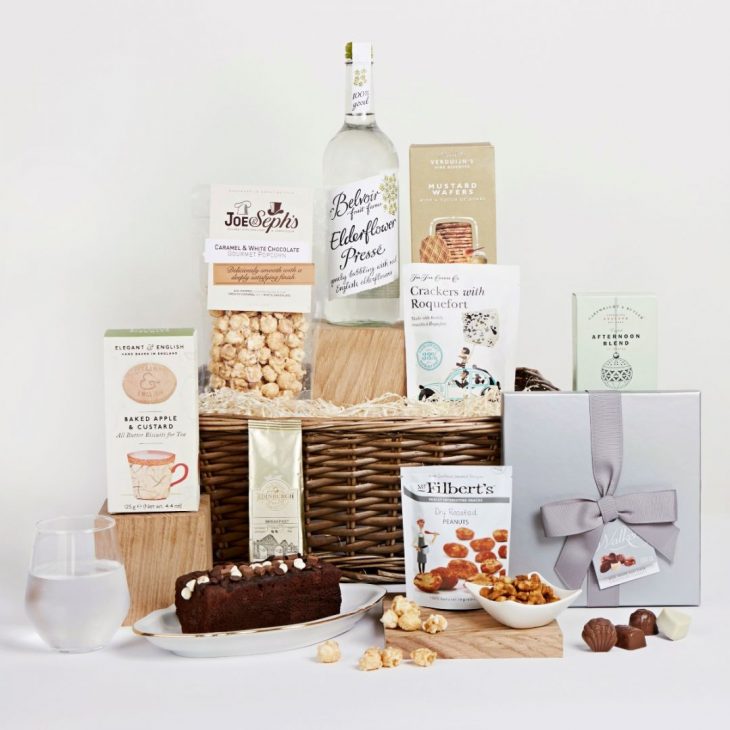 A hamper like this would not be complete without some tasty crackers. They are a great addition since their crunchiness goes perfectly well with the cheese softness. But just like the wine and cheese, the chosen crackers should also complement the wine and cheese flavour. The many types of crispbread crackers would be the perfect addition to this hamper. Chickpea crackers with garlic, linseed crackers, flaxseed, turmeric and almond crackers are just some of the many options you can choose to pair with the already chosen wine and cheese.
Choosing the Right Spicy Delights and Fruits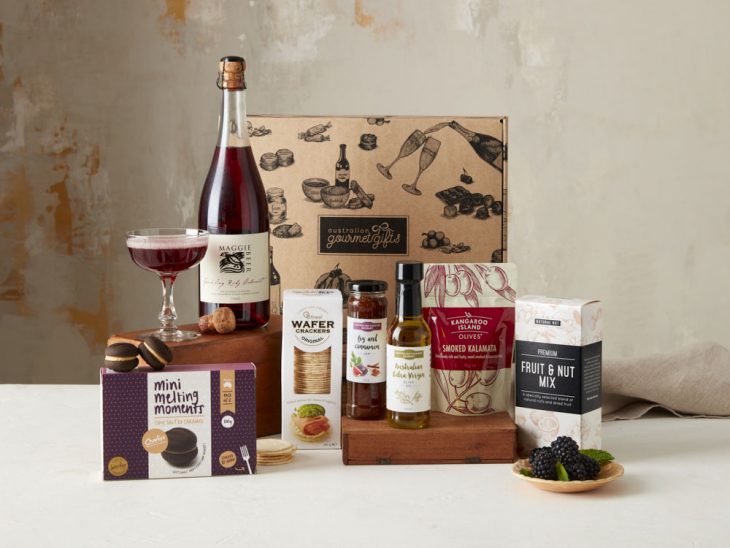 Another interesting thing you can add is cured meat and mettwurst. Ranging in spiciness, you can choose the variety based on your friend's spice tolerance. Aside from this, you really should consider the idea of adding fruit in this appealing hamper. Although adding tasty chocolate is also an option, wine connoisseurs say that fruit is the perfect way to add sweetness and contrast with the cheese and cracker saltiness. Oranges, pears, berries and dried apricots are a great fruit option, however, before choosing anything, it is recommended checking the wine's sweetness or dryness.
For instance:
Chardonnay and Cabernet Sauvignon can go perfectly with apples, pears and peaches;
Merlot can go great with apples, figs and grapes;
Muscat can go great with melon, blackberries and cherries;
Pinot Noir can be paired with berries, cherries and apples;
Riesling is all about to be paired with guava and blackberries;
Sauvignon Blanc can be paired with plums, peaches and strawberries.