If you are a dancer, then you probably spend a lot of hours training and rehearsing before performing on the stage. When on stage, your technique and choreography are the most important elements that can wow the judges and the audience. However, it's not just the body that the dancers use to bring choreography to life – they need their the entire body including the face. That is why you want to look your best while performing and highlight and enhance your facial expressions with flawless makeup.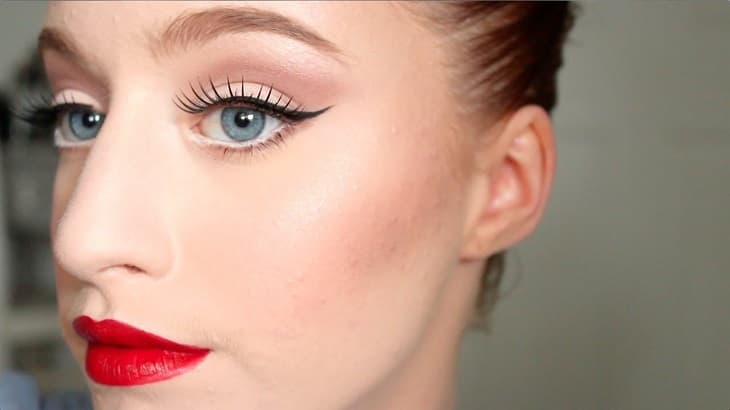 Stage Makeup Essentials
Dancers' makeup is usually applied a few hours before the performance. But while waiting for your turn, you might get sweaty or smudge something by accident. Therefore, it's always a good idea to have a few cosmetic products in your bag so you can do some touch-ups before your performance.
A makeup remover pen is perfect for touch-ups before the show as the tip of the pan can instantly remove traces of makeup mistakes around the eyes and lips with precision and without ruining the rest of the makeup.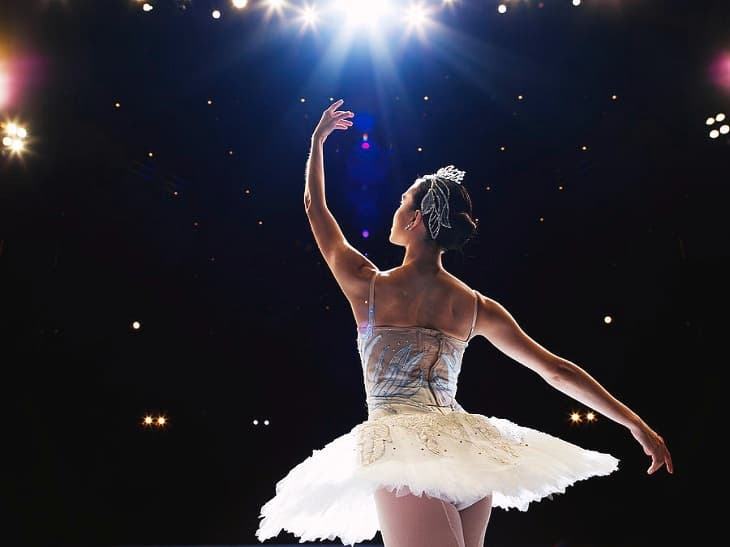 Also, bright red lips look great on the stage, but again, your lipstick might not stay on your lips as long as you want it to. So, just in case, make sure you have a lipstick close at hand (one with a matte finish is a good option as it can last a bit longer and it's less likely to smear). For a quick reapplication, use a small makeup brush to just dab the lipstick on where it's rubbed off. You can also use a lip pencil to do touch-ups.
Your eye and cheek makeup may also need to be refreshed. But instead of carrying all sorts of eye shadow palettes, bronzers, highlighters, and blushes, you can buy a single palette that includes all of these essential makeup items. To brighten up your eye makeup, simply lightly dub a small amount of white or cream shadow in the inner crease of your eye with the help of a brush.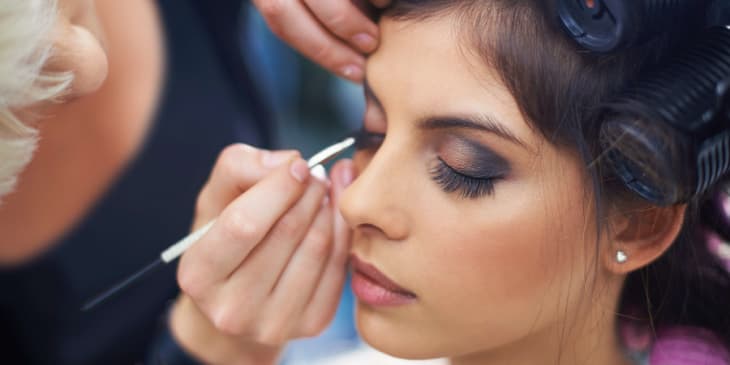 Even with a good primer, the foundation on your face will eventually rub off. To fix an uneven complexion, all you need to do is have a foundation in your bag and just lightly dab a small quantity of it to your face with a sponge.
Having a small bottle of makeup setting spray is also handy. You can lightly mist over the top of your finished makeup before you step on the stage. This can help your makeup last through temperature changes and keep it from cracking and flaking off.
To be able to check your makeup and do some touch-ups you will obviously need a mirror. A small foldable one that can easily fit into your makeup bag is a good option. To stay a step ahead, consider getting a lighted mirror for maximum convenience, no matter the lighting conditions of the place.
When it comes to the type of cosmetic products, hypoallergenic is the name of the game. Unlike their traditional counterparts, these are made without the use of ingredients known to cause allergies, so they are safer especially for sensitive skin.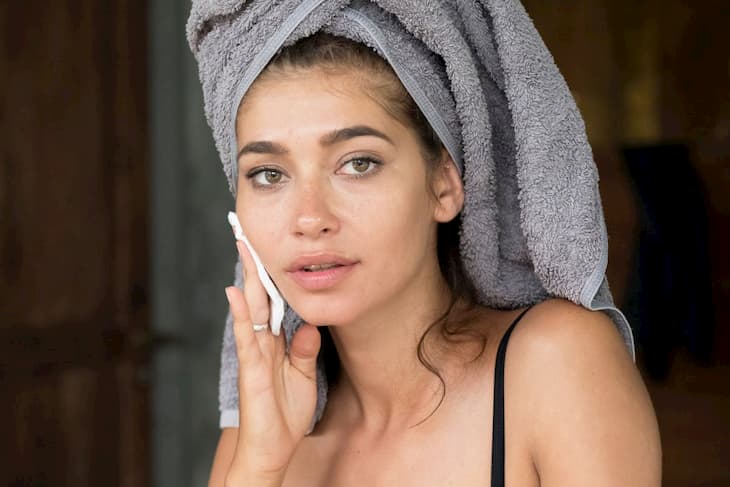 Taking Care of Your Skin
Stage makeup is usually a more dramatic and heavier version of regular makeup both in texture and pigments. Therefore it might look a bit more jarring than off stage make-up. This is normal as the main point of the makeup is to keep your facial features from washing out completely under the intensity of the stage lights and to enable your face to be seen from afar. If you are performing on a regular basis, wearing heavy makeup can put a toll on your skin but so can sweating during rehearsal as your face is exposed to bacteria. That is why it's especially important for dancers to take good care of their skin.
But maintaining a clear complexion and a healthy-looking skin while frequently wearing heavy makeup can be tricky, especially if your skin is sensitive. That is why you should commit to a good skincare routine. One part of keeping your skin looking good is drinking lots of water and of course, stocking up with quality skincare products. Quite often, the heavy makeup will need something stronger to strip it away. But harsh makeup removers can also strip the natural moisture of the skin, leaving it dry. So pick a mild cleansing gel that will give you a thorough cleanse and a good moisturizer to rehydrate your skin. Those that are free from nasty parabens, harsh chemicals, and wax are a good option.
Finally, you want to give your skin a chance to breathe. When not performing, keep a simpler and more natural everyday makeup look (although this is a matter of a personal taste) and take the makeup off as soon as you get home.