Being first-time parents is a scary thought because we initially don't think that we could take proper care of another human being. But with all the people around us, and honestly, the internet, there's no information that we can't find. One of the most important things is that our baby is safe, so we should be careful with the baby care products and other things we use.
One thing that many parents are concerned about is what kind of toys the baby should play with. Toys are everywhere, they are common baby gifts, and they come in a variety of choices, so choosing the right ones isn't an easy task. That's why we've chosen to talk about several things you should consider when buying toys for your baby.
Always Choose Age-Appropriate Toys for Your Little One
It's essential that the baby toys you choose are age-appropriate. That's why manufacturers usually provide information about what age the toy is suitable for. By buying toys that are appropriate for the age, you enable your kid to play with a toy that's challenging and fun. If the toy is too difficult, it might be frustrating or if it's too simple, it might quickly become boring. The proper toys allow your baby to use and develop various skills. You can find the right fun and challenging newborn toy by learning more about how babies react to things at a certain stage.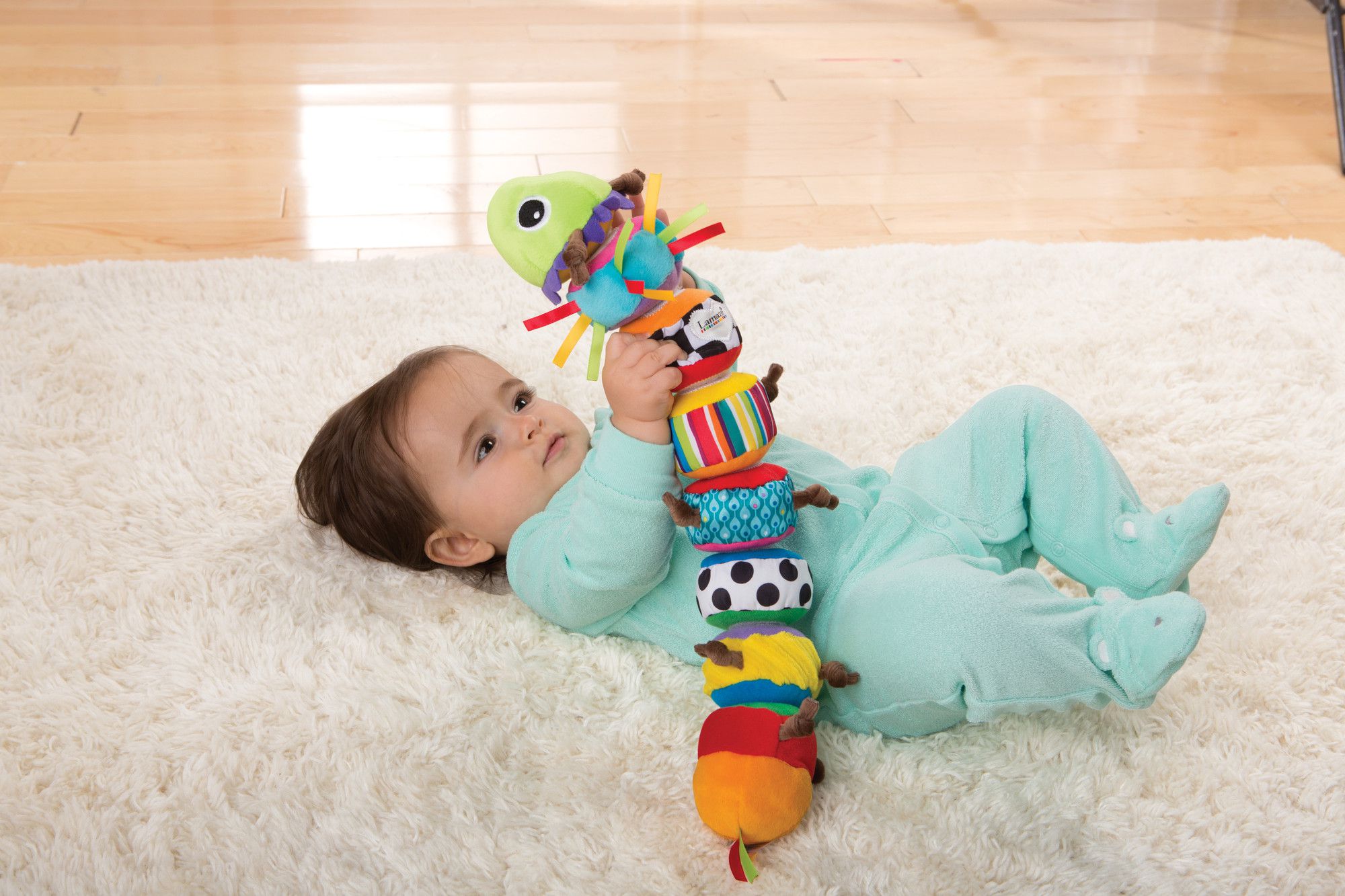 Babies up to six months are still discovering the basic things, like movement, sound, and their own bodies. They like to grasp things so you should provide them with toys like rattles, busy boxes, and anything else that they can grasp, pull, squeeze, and shake.
Babies up to eight months begin holding smaller objects and they start repeating things so they can learn how to do something. Look for toys that are simple and easy to hold.
Up to 18 months, babies are able to take action and learn more about size, shape, and the space around them. Some toys that you could get are blocks, take-apart toys, and push or pull ones.
Up to two years, kids learn to play pretend games. This is why you should find toddler toys that enable the kids to enjoy these games, such as dress-up clothing toys, cars, trucks, and dolls.
Stimulating Toys Enable Interesting and Engaging Game
This is connected to the previous point but it's important that the toys stimulate your baby in some way. You could choose these toys according to their age and skill development because you know best at what stage your baby is.
Give your baby the chance to practice new skills with toys that encourage exploring and problem-solving. This will help them with their logical skills and make them problem solvers. By being able to discover things on their own, children learn and develop many skills, such as hand-eye coordination, spatial relation, and fine motor skills. For bigger babies, the toys should be able to spark their imagination. They can develop their creativity and learn how to play without getting bored.
Look for Multi-Purpose Toys so Your Baby Finds Them Fun
Toys that can be used in a variety of ways enable your baby to come up with creative solutions and saves you money and time because the kids can play with one toy for a longer time. Once they start using their hands, they enjoy taking things apart and putting them back together, adding things on, and building. This is when you can choose toys that can be played with in many ways. These include plastic or wooden blocks and interlocking blocks that can be used to build many different things. This also calls for toys that can grow with your baby. You don't want to buy a newborn toy that your baby will play with for two days and won't want to touch again. So look for toys that will be interesting at different development stages so your baby can get the most out of them.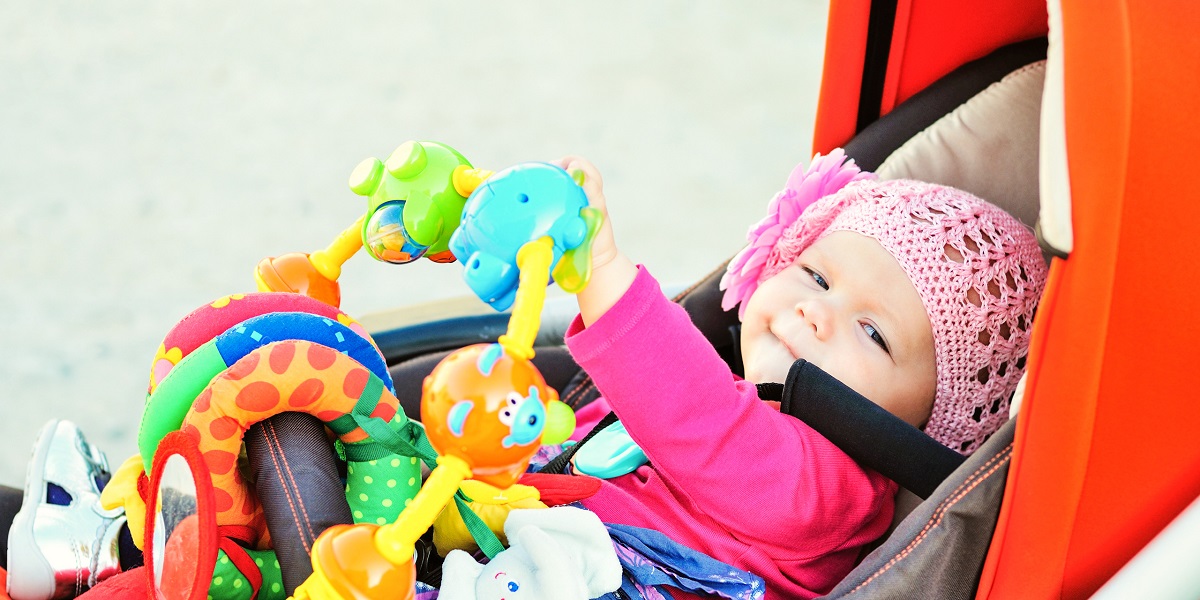 Consider Toy Safety Before Introducing It to Your Kid
Safety is a big concern for new parents. The age-appropriateness that manufacturers state on the box is also important for the baby's safety. There might be parts that can cause choking in newborns so it's of the utmost importance that you read all the warnings there are on the baby toy box. Besides taking the recommendations into account, it's safer to check the toy yourself. Since babies love to pull, kick, smash, and bang the toy, it should be durable to withstand that. If it's easily breakable or has some parts that can be broken, your baby will probably do it. So, to prevent choking, avoid toys that have smaller parts that can be chewed off. The toys should be large, around 3 cm in diameter and 6 in length so that they can't be swallowed. This means that you also shouldn't buy toys that involve small marbles or balls.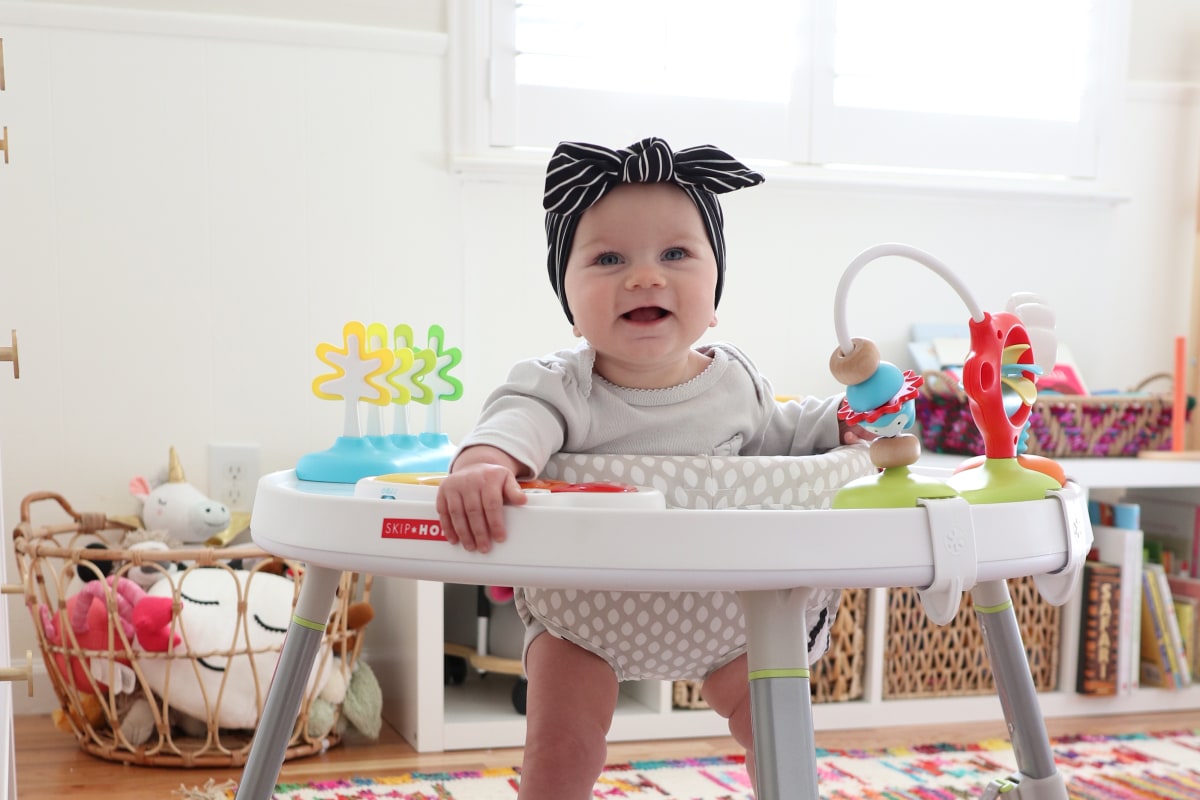 If you buy battery-operated toys, make sure that the batteries can't be taken out by a baby. Look for battery cases that have screws or some other method so kids can't easily open them.
One major issue is the toxic materials that are sometimes used to make kids and infant toys. Always choose from trusted brands that you know are toxic-free and also use toxic-free paint because your baby will probably chew on the toy.
Additional Things to Consider
To keep the toys clean of dirt and germs, you need them to be washable. This will make your job easier and allow your baby to use the toy for years.
Take weight into consideration because babies drop toys and can hurt themselves. This being said, avoid heavy toys or those with sharp edges and strings.
Allow a few toys at a time so your baby can focus on those. After some time, put those away and take out several new toys that your little one can learn how to play with. In this way, you're keeping things interesting and you can rotate the toys so they'll seem new every time you reintroduce them.