Whether you're looking for a way to give your home a sophisticated edge, or you want to add a stylish element that will elevate the aesthetic of a specific room, decorative trays are the perfect option for you. These trays come in a plethora of different shades, patterns and designs, and with a little bit of creativity, you can make any modern tray a statement-making detail of any space.
So, if you're tempted to adorn your living space with decorative trays, but you have no idea where to start from, don't worry, we've got you. We put together a couple of tips to help you choose the best decorative tray and how to style it to get that très chic look.
Determine the Room's Theme
Before you decide to hit the market and choose any type of modern trays for decorating, don't forget to determine the specific theme of the room- starting from the wall colours, type of flooring and any specific patterns to the style and features of your furniture and the other decorative elements.
Decorations such as trays should always match your interior style and flow with the other elements and the overall aesthetic of the space. So make sure you don't overdo it or choose something that will cause an eye ache every time you enter the specific room.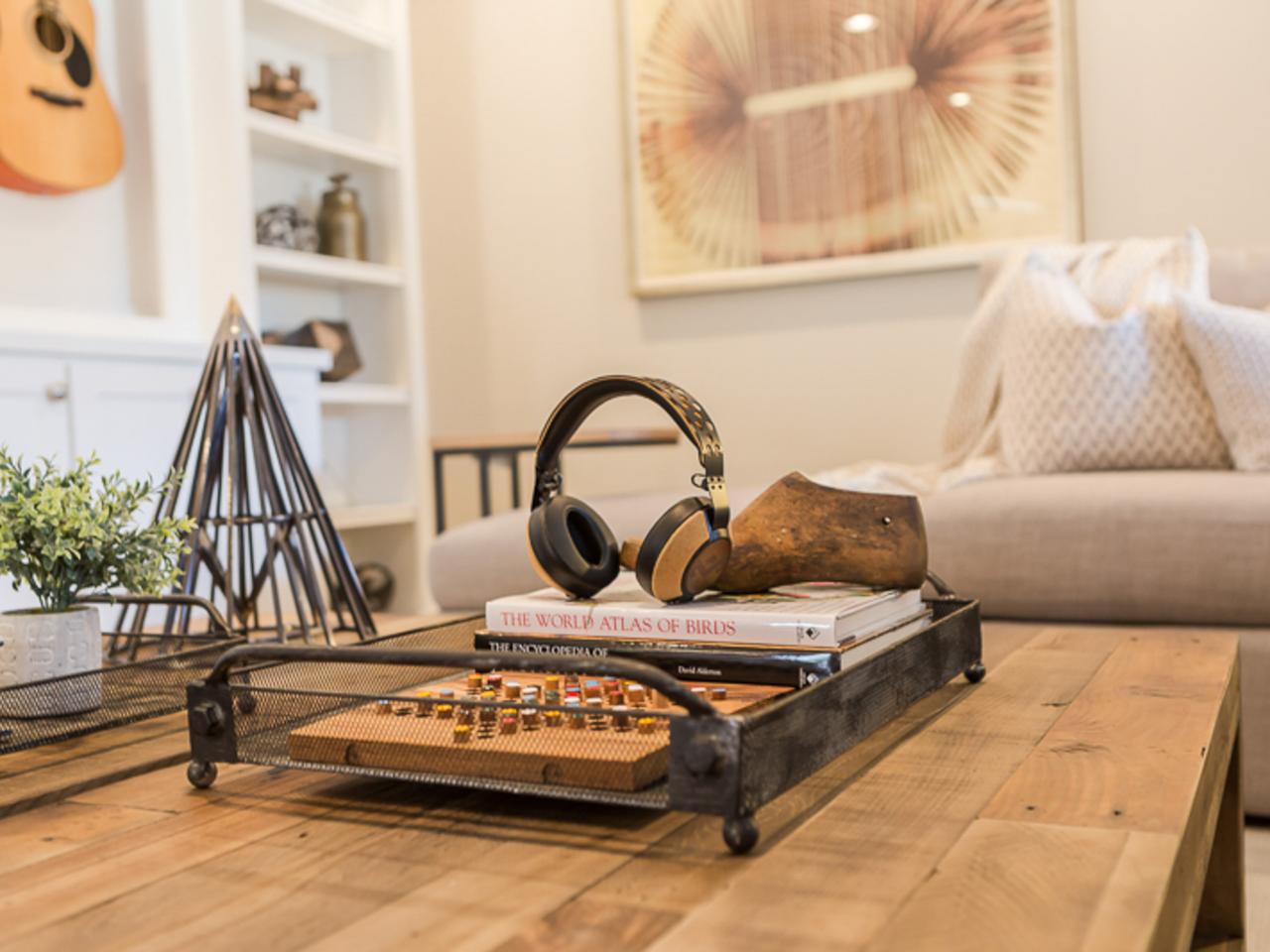 Choose the Right Tray Material
Except for determining the specific theme of the space, it's important to choose a tray material that will also reflect the overall aesthetic and fit the other elements and details. Luckily, the market nowadays offers a plethora of handmade trays for decorating – from the unique metal and ceramic ones to the contemporary glass and the traditional wood designs.
Metal Trays
If you're looking for a model that you'll be able to incorporate in any room of your house, don't hesitate to choose from the huge range of metal trays on the market. These trays are exceptionally durable and almost impossible to break, and therefore safe for decorating around your children and pets.
Except for that, metal trays are very versatile and can fit every interior design- from the flat trays with sharp edges for contemporary styled living spaces to the ornate ones for traditional houses. However, have in mind that metal trays should be polished more frequently so they can retain their shine and look like new for as longest as possible.
Ceramic Trays
Ceramic trays are perfect if you want to add a personal touch to your bathroom, kitchen or bedroom. Not only are they very hard to break if they accidentally fall on your tile or hardwood flooring, but they also come in a bunch of different designs to fit any room design- from the glazed shiny designs to the ones that are painted in matte colours.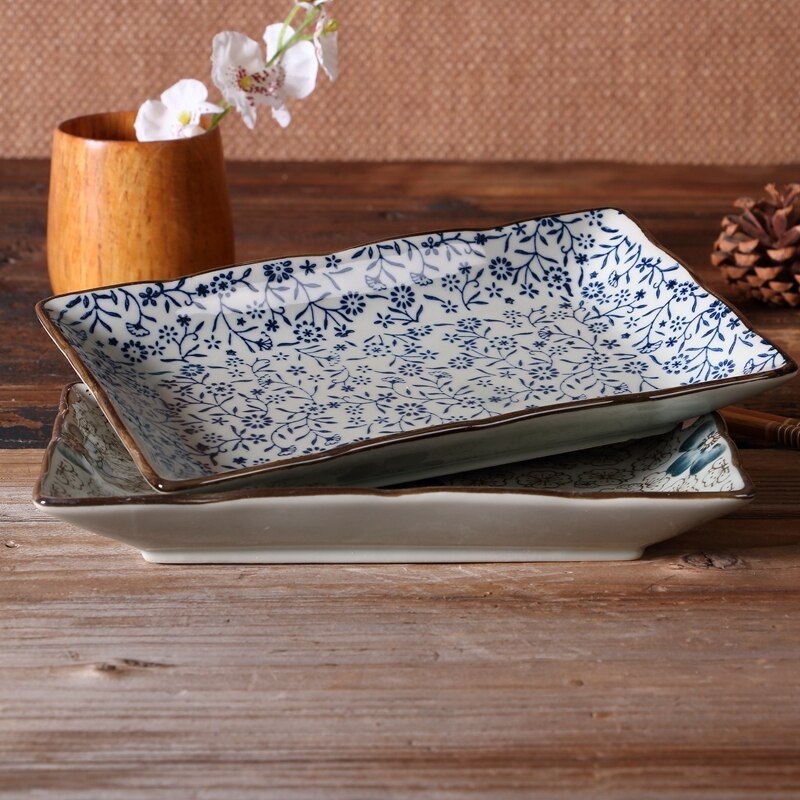 Glass Trays
As much as glass trays can look very unique and appealing, know that they aren't much recommended due to the glass's fragile nature and because of it showing fingerprints very easy. However, if you don't mind cleaning your glass tray often, feel free to go for it. The ones that are made from mirrored glass are perfect to give a trendy and "clean" touch to areas such as bathrooms and bedrooms.
Wood Trays
Whether you're looking for a decorative tray for your traditional living space or you want to incorporate another natural element in your Scandinavian-styled living space, trays made of wood are the perfect option for you. These trays also come in a plethora of different designs- to the ones that are uniquely woven and adorned with different elements from the models featuring cleaner and sharper edges for more modern spaces.
Pick the Right Shape
One of the best ways to reflect your interior style and design in a tray is to pick a unique shape. Nowadays, you can always find a unique tray featuring specific shapes such as rectangular, round and different geometric shapes.
Rectangular trays are the most commonly chosen option since they can fit in almost every interior design. However, the clean and minimalistic lines of rectangular trays are more suitable for modern and contemporary spaces since they're very simple and yet very stylish.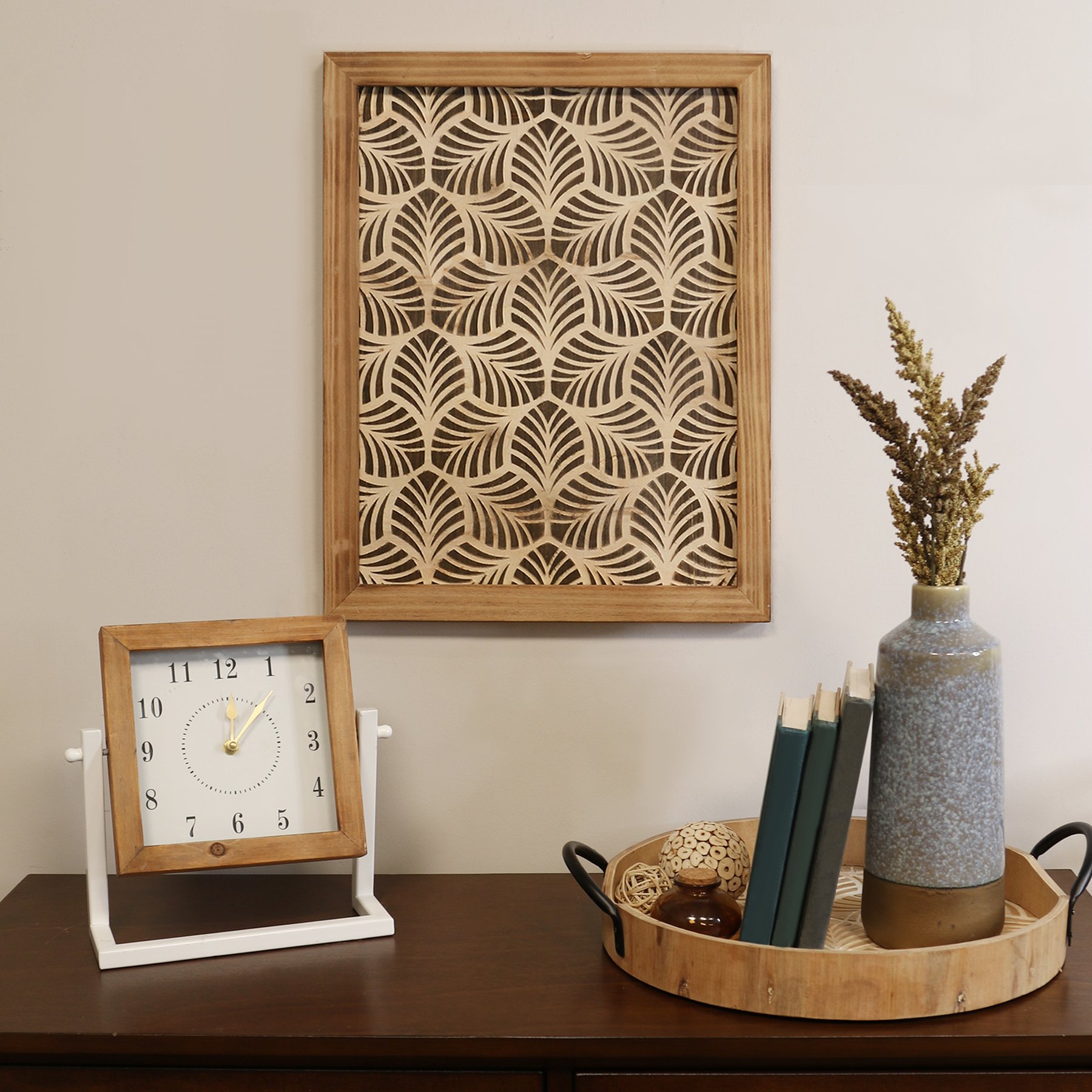 On the other hand, round trays, especially those with raised edges are more suitable for classic and traditional spaces. Such raised edges often feature different patterns or are topped up with oriental and ancient-looking adornments, which can additionally enhance the traditional feel.
Decorative trays also come in specific geometric shapes, and they can be perfect if you want to reflect a specific style. However, make sure you don't overdo it since such shapes can overcrowd the entire space and ruin the flow of the other interior elements.
How to Style a Decorative Tray?
Once you choose the perfect tray, it's time to style and decorate it. And when it comes to styling a decorative tray, the range of opportunities is endless, but only if you're willing to unleash your inner designer and experiment with different variants.
Living Room
For instance, if you want to incorporate a lovely handcrafted tray into your living room's design, you can always top it up with your favourite flower vase and a couple of candles. Not only will you give your living room a very trendy touch, but such setups are perfect if you want to declutter your coffee table area. Except for your coffee table, decorative trays can be the perfect companion to your end table or fireplace.
Dining Room
When it comes to dining rooms, don't hesitate to choose from the serving tray modern designs where you can keep salt and pepper shakers, napkin holders and any other dining essentials neat in one place. If your dining table is spacious enough, make sure you go for a larger tray where except for the dining essentials, you can add a lovely vase with a bouquet of your favourite flowers.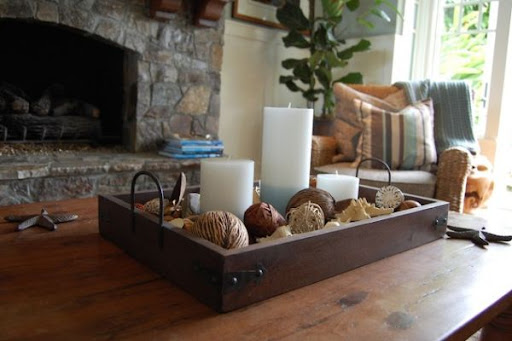 Bedroom
Bedrooms are the ultimate area where you can be endlessly creative with styling a decorative tray. For instance, if you want to give your bedroom a relaxing touch and make it a more pleasant and calming space, don't hesitate to go for a ceramic or glass tray for your nightstand and style it with a couple of scented candles, essential oils diffuser and decorative stones.
On the other hand, handmade trays made from ceramic and stone are also perfect to complement your bedroom vanity. So, make sure you choose a larger one where you can keep your favourite perfumes and decorate it with false pearls or feathers, or a smaller one where you can store your favourite pieces of jewellery in a neat and stylish way.
Bathroom
If you thought that it's impossible to adorn your bathroom with a lovely decorative tray, know that you're wrong. Not only do they give a very trendy touch to any bathroom space, but you'll also get some additional space to store your essentials in a neat and stylish way.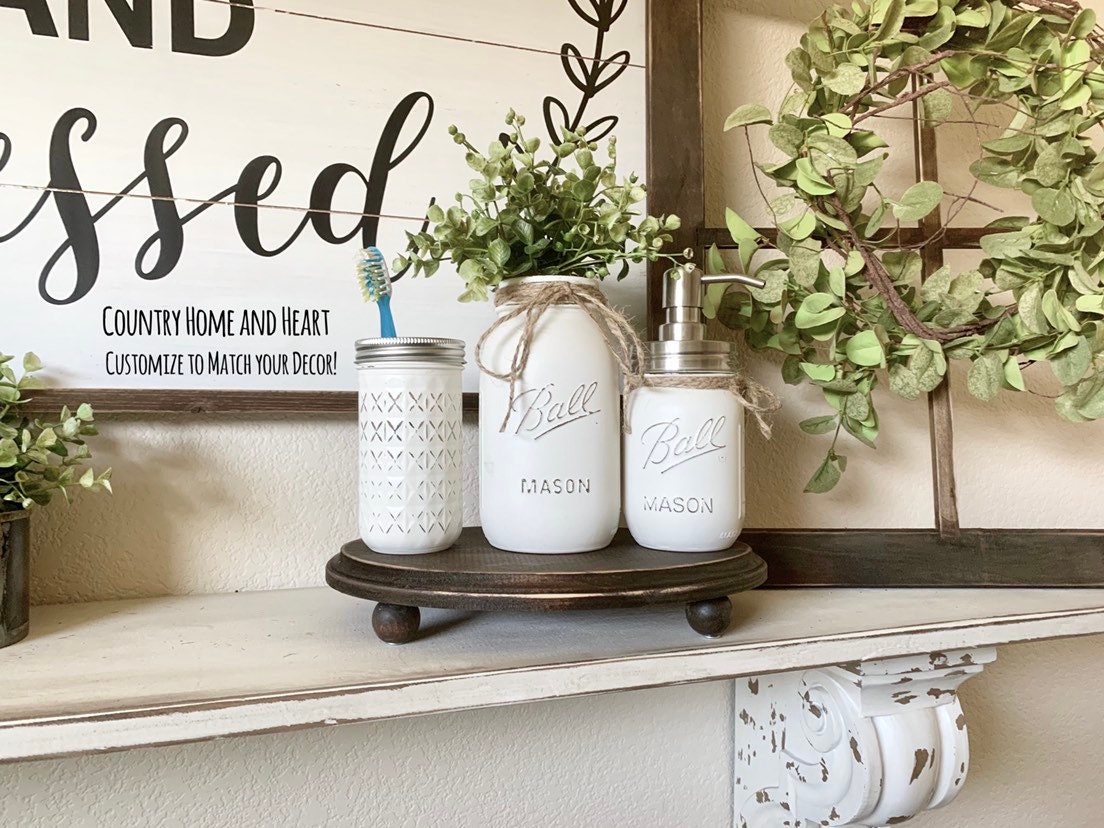 For instance, contemporary trays made of glass or ceramic are perfect for customizing your bathroom – keeping your soap dispenser, toothbrush holder and a couple of folded clean towels without cluttering your entire countertop. Also, if your countertop area is spacious enough, you can always use a small tray to display scented candles and make a more relaxing ambience in your bathroom.
Now that you know how to choose and style decorative trays, don't hesitate to hit the market and create the perfect setup for your living space. We're sure you're going to love it.