We've all been there. Long and stressful day at work, or maybe working overtime and coming home beaten up. The last thing you want to do is spend long hours in the kitchen to prepare a meal. So, instead, you reach for something easy and fast, usually unhealthy such as a bag of potato chips, chocolate muffins, and the list goes on.
However, junk food can have many negative impacts on your body, and even though you may have a busy lifestyle, there are ways you can change that by stocking some healthy pantry essentials. This will allow you to come up with an endless number of delicious healthy meals in a few minutes that will satisfy your hunger and cravings. So, without further ado, let's look at some healthy pantry staples every kitchen needs.
Foods with Longer Shelf Life:
Lentils, Beans and Chickpeas

These small beans are the best food you can give to your body, and everyone should stock these pantry essentials in their house. Why? Because they are extremely healthy and full of protein, B vitamins, dietary fibre, iron, and other minerals and vitamins. Also, according to one study, eating one serving of lentils, chickpeas, beans, and other legumes a day can reduce the risk of cardiovascular diseases and reduce LDL (low-density lipoproteins) or "bad cholesterol" in your body.
When LDL levels are high, they can cause fatty build-ups in your arteries and lead to serious health complications. Luckily, this can be avoided if you keep your beans and legumes on hand at all times. What's great is that dry beans, canned organic baked beans, chickpeas and lentils have a longer shelf life, which means you can have them for more than a year. However, dry beans can be stored for up to 10 years. Yet, make sure to keep everything in a cool, dry place. These small beans are so versatile, and you can make different delicious and nutritious salads, hummus, soups, and lentil stew.
Oats and Quinoa
Oats are some of the healthiest grains that exist since they provide your body with the necessary minerals, vitamins, and antioxidants. Also, they make one of the most nutritious breakfast foods that you can have in the morning. Nothing can replace a bowl of hot and creamy organic oat bran cereal that's rich in iron and fibre.
However, if you want to add a delicious nutty flavour to your muffins, you can also add oat bran, which will immediately increase their nutritional value. It is truly a pantry staple that you should definitely stock in your home. Another powerful source of iron, protein, fibre, copper and many other vitamins and minerals you can get in the morning is quinoa. You can consume it with fruits and different nuts, or you can combine it with a salad of your choice.
Organic Vegan Spreadable, Extra-Virgin Olive Oil, Unrefined Coconut Oil, Apple Cider Vinegar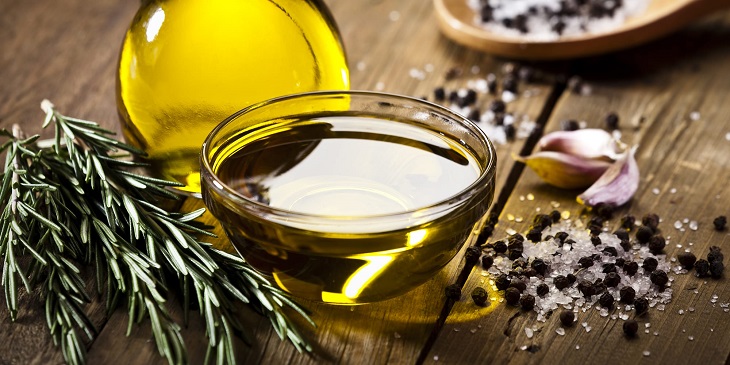 Whether for salads, baking, or cooking, different types of oils are a must-have in every kitchen. One study, for example, discovered that eating coconut oil on a regular basis can lower the risk of cardiovascular disease by increasing lipid levels in the blood. It also has many antioxidant properties. But why not use its benefits every time you crave chocolate chip cookies? You can make these chewy vegan cookies using coconut oil.
Also, another healthy pantry essential is extra-virgin olive oil, which has a lot of health benefits whether you use it for roasting or sautéing. Its rich flavour is irreplaceable in every meal. On the other hand, apple cider vinegar is great as a salad dressing since it promotes weight loss, and decreases blood sugar levels, among other benefits.
There's also an organic vegan spreadable that will make your life so much easier. This healthier plant-based alternative will satisfy your hunger whenever you are too busy for anything. You can spread it on a slice of toasted wholewheat bread, use it in your pasta, add it to sauces, and so on.
Brown Rice, Rice Spirals, Bifun Brown Rice Noodles
Next on the list are the whole grain pantry products, which are easy and fast to prepare. Rice pasta spirals are made with wholesome brown rice and can be served with nice pasta sauce, or you can add them to a nicely baked casserole.
This kind of pasta is perfect for someone with gluten or dairy intolerance. Also, bifun noodles are perfect for anyone on a vegan diet since they are gluten and dairy-free and can be quickly prepared in soups, salads, etc. You can also add brown rice to your pantry essentials since it's healthier and full of magnesium and dietary fibre.
Dried Herbs, Spices and Seasonings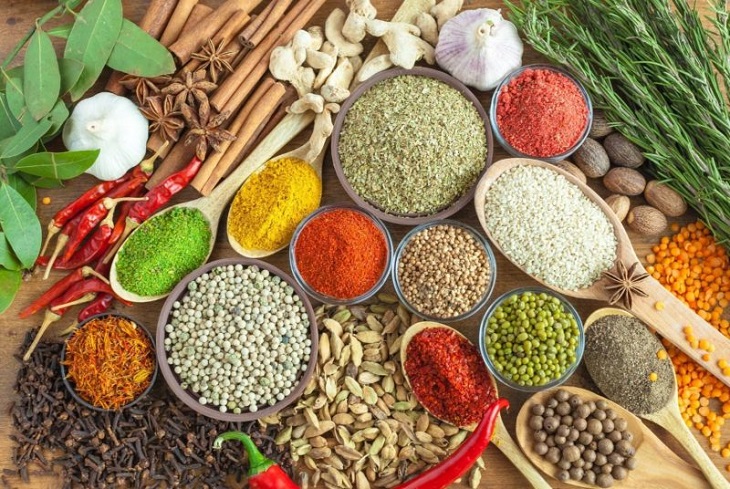 Preparing delicious meals means using a mix of different spices and seasonings that can add a flavour and fragrance to your dishes. Also, they are great antioxidants with many health benefits. However, depending on your taste preferences, the number of spices and seasonings may vary.
Here are some that can make any meal exquisite: kosher salt, pepper, celery, cumin, ginger, Indian curry mix, curcumin, Mediterranean spices like bay leaf, basil, black pepper, cloves, coriander, garlic powder, mint, oregano, parsley, paprika, rosemary, saffron, sage, thyme, and many others you prefer.
Honey, Maple Syrup, Caramel Flavoured Topping, Monkfruit, Erythritol
Every well-stocked household has to have sweeteners, especially if you have a sweet tooth. However, instead of gravitating towards stocking refined white sugar, you can opt for natural sweeteners, such as honey, erythritol, maple syrup, monk fruit topping, etc. Honey and maple syrup are rich in antioxidants, among other things, and add flavour and aroma to many recipes.
Foods with Shorter Shelf Life:
Fruits and Vegetables
If you are wondering, "How can I make my pantry healthy?" then the answer to your question is a mix of everything. A well-balanced diet contains a lot of fruits and vegetables since they offer your body the needed minerals, vitamins and antioxidants. You can use many kitchen products to make healthy smoothies and other recipes. That is why you should stock a few such as bananas, apples, avocado, romaine lettuce, cabbage, carrots, and many others.
Frozen Healthy Foods
As long as you maintain the freezer temperature at -18°C (0°F) or colder, you can store edible goods for months on end. Depending on the foods, you can store:
Frozen vegetables like cauliflower, peas, green beans, okra, up to eight months. Storing them in the freezer longer might affect their quality.
Frozen fruits like strawberries, raspberries, blackberries, up to a year or longer.
Frozen fatty fishes like salmon, bluefish, and mackerel up to three months, whereas lean fish like soles is good for at least six months. Seafood like shrimps, clams and scallops can last up to six months as well.
Frozen meat like chicken breasts, beef roasts, lamb chops, up to a year.
To sum up, there are many more items you can add to this list, it all comes down to you. However, try gravitating toward healthier alternatives and remember moderation is crucial as with everything in life.