If you are a novice to boating, you need to carefully revise all your options before you buy one. Primarily, because a boat is not a cheap investment. The more effort you put into the buying process, the better the outcome. Thus, make sure you carefully 'investigate' all reputable marine equipment Australia sites and online marketplaces that offer different types of boats for sale and other marine-related equipment. If you have no previous boating experience, read our tips below to ease you decision making.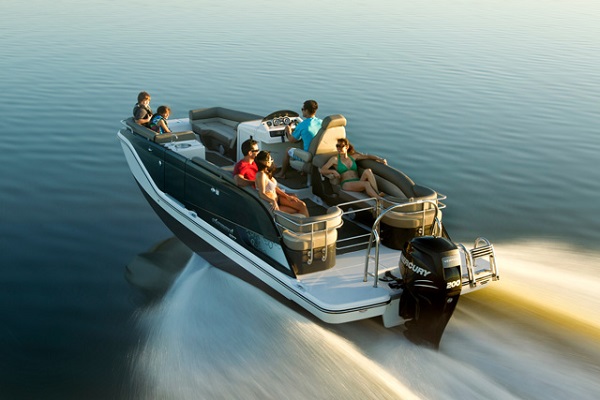 Most Popular Types Of Boats
Bay or Flat Boats – This boat is perfect if you plan to use it in coastal areas. Bay boats are perfect for fishing and can accommodate two or three people. They provide just about enough space to move around freely and store all equipment you need for your fishing.
Cuddy Cabins – Cuddy cabins are ideal for family boating. These boats can hold up to 8 passengers. The closed deck of the cuddy cabins make a prefect place for sleeping and resting, but it can also be used for storing the fishing equipment.
Trawlers – Trawlers are perfect for long range cruising. Mostly because they are fuel-efficient and with minimum horsepower. Fans of sailing prefer this type of boat, simply because they don't have to deal with halyards and sails.
Pontoon Boats – Pontoon boats offer greater comfort as they come with swivel seats, lounges and couches. These boats come with smaller engines compared to other boats, which is why they are also called slow-mowers. But, when upgraded with higher horsepower, you can use it for skiing and tubing as well.
Your Budget – Your budget is just as important as the type of the boat you choose. Both of these things are closely related. The boat you will buy depends on your budget. To ensure you do not overpay, compare prices of different brands and types available on various marine equipment Australia sites.
Size Of a Boat – The size of a boat mostly depends on how many people will usually board the boat, where and how you plan to boat. Always check boat's maximum carrying capacity. You don't want to buy a boat that will carry 10 people, and use it for 5 and vise verse. That's one of the major factors you need to consider.
Storing & Transporting Your Boat – Have you considered the storage for your boat? Storage is another thing you need to keep in mind when buying a boat. If you want to transport it with your car, then look for a smaller boat. But if you plan to store the boat at a marina, then the size should not be a problem.