The key to having the perfect skin lies in finding the right cleanser for your skin type. You need a product that will remove dirt and grit from your skin while still maintaining its protective barrier. The right skin cleanser is packed with antioxidants and enzymes that hydrate your skin and protect it from free-radicals.
What's My Skin Type?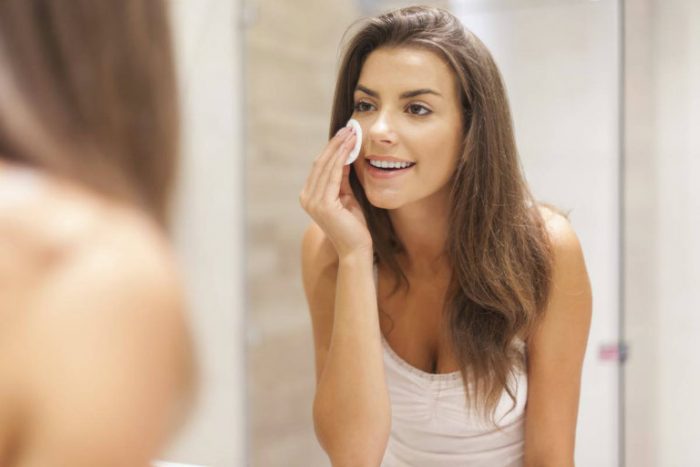 Not really sure what's your skin type? Look out for the following:
Normal skin is not too dry and not too oily. With its radiant complexion and barely visible pores, this type of skin has very few imperfections.
Oily skin becomes shiny or feels greasy at the end of the day. You'll notice your pores are large and clogged, and your skin might be prone to acne, blackheads and blemishes.
Dry skin looks tight, rough and dull. It lacks sebum which moisturizes, coats and protects your skin. Your face might often get red, blotchy and itchy.
Combination skin is characterized by having dry or normal skin in some areas and oily in the other areas of your face. Oily skin mostly appears in the T-zone (nose, forehead and chin). The skin may look shiny in oily areas and open-pored in others.
Sensitive skin shows redness, dryness, and in most cases develops rashes whenever you try a new product. You need to find out what triggers it, and avoid those ingredients.
Knowing your specific skin type will help you choose cleansers that are less likely to contain ingredients that aggravate your skin issues.
Best Cleanser Brands in 2020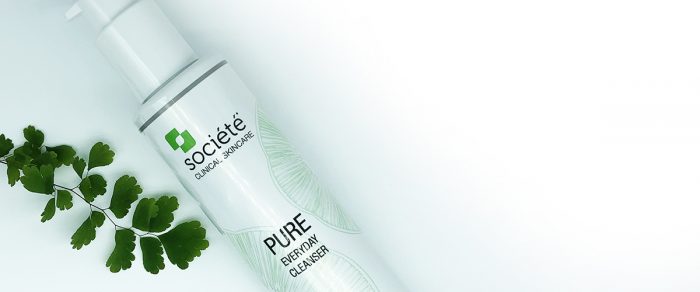 Cera Ve – The fact that CeraVe has won numerous awards throughout the years goes to show how much people around the world love its products. The hyaluronic acid in their face cleanser deeply hydrates the skin while gently cleansing it. It has signature ceramides which help protect that newly clean and moisturized skin barrier.
Societe Skin – Containing a host of non-irritating ingredients to refine and renew your skin, Societe skin care range of cleansers will detoxify and brighten even the dullest skin. Their purifying and exfoliating ingredients effectively remove dead skin cells and eliminate impurities, leaving your skin smoother and softer after each use.
What Ingredients to Look for in Cleansers?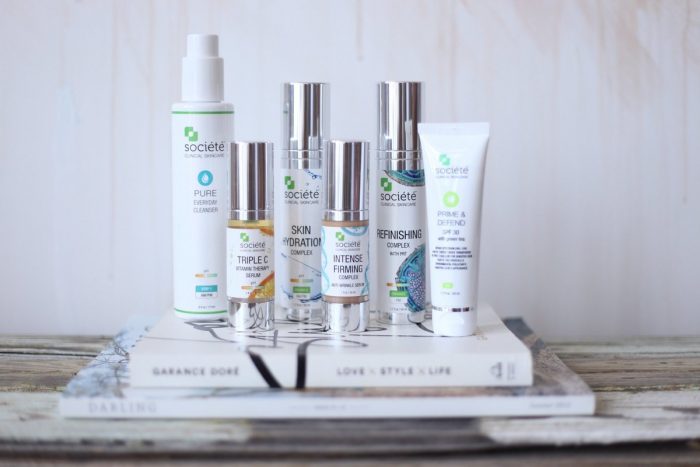 It's tempting to invest in a cleanser that promises to do it all – or to use several different cleansers and alternate them throughout the week for best results. Keep in mind that too many skincare products may irritate even the most perfect skin. It's better to stick only to one cleanser and use it in your daily skincare routine.
Here are the 4 most common skin cleanser agents you should be looking for.
1. Enzymes
Enzymes catalyze biochemical reactions in cells, breaking down the keratin protein in the upper layer of the skin, bonding dead skin cells together all while eliminating scars and pigmentation. As a result, you get smoother and softer skin. They help the process of skin cell turnover, allowing other products' ingredients to penetrate deeper into the skin. Enzymes found in Papaya and Pineapple (Papain and Bromelain) are a great source of antioxidants like vitamin A, C, E, carotenoids and beta-carotene.
2. Lactic Acid
Lactic Acid is an excellent chemical exfoliant for sensitive, dry and mature skin providing very gentle exfoliation and hydration at the same time. When used several times a week, it can visibly plump and revitalise skin. Lactic Acid boosts collagen production, so it's a great product to use to reduce wrinkles and fine lines. Being a mild chemical exfoliant, lactic acid is easily paired with more potent exfoliants to contribute to glowing skin.
3. Salicylic Acid
Put this cleansing agent at the bottom of your ingredients list, as you need it only in a small quantity. Salicylic acid is best to be left to be used in in-clinic treatments done by professionals. It has the power to unclog pores clean them, leaving your skin soft and glowing. However, if your skin is sensitive, it may irritate it.
4. Glycolic Acid
Glycolic acid is a natural substance made from sugar cane. It was very popular in skincare products back in the '80s. This ingredient stimulates cells renewal and creates radiant skin. However, if it's not used on the right skin type, it can be very irritating.
Should I Use Skincare Products from the Same Line?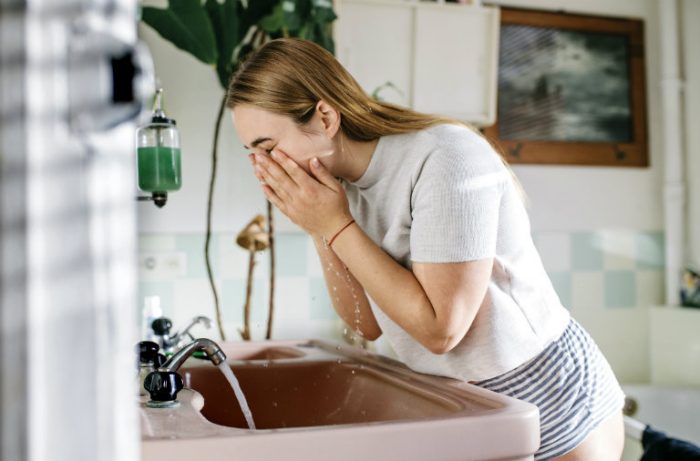 Products from the same line are designed to work well together. If you have sensitive skin, it's recommended to use products from the same line for one simple reason. If you find out that a certain product doesn't irritate your skin, it's highly probable that the ingredients in the rest of the products from that line will be suitable for your skin as well. For instance, Societe skin care products are designed and combined together to help you achieve flawless skin without too much effort.
Moisturise Your Skin After Cleansing
The timing of your skin moisturizing step can make a world of difference in how effective the products you use are. Most moisturizers today contain occlusive (help seal hydration into the skin ) and humectant ingredients (draw water into the skin). So, for best results, make sure to apply your moisturizer while your skin is still damp from cleansing to helps lock in more of that moisture.