Aesthetics matter. Aesthetics in your home matter even more. One of the best ways to bring aesthetics in your home is with modern architecture. The fundaments of modern architecture are simplicity, cleanness and functionality. Geometric shapes and patterns, minimal colors and clean lines are the essentials to make your home a modern sanctuary for living and comfort. Modern architects never incorporate unnecessary elements and design details and concentrate on clear views of structural elements and a lot of lightning. To keep it simple, modern architects use elements such as steel, glass or concrete and allow the structure to speak for itself.
Modern design tries to be unique, eye-catching and everything else besides boring both from the outside and the inside. In modern design less is always more, which means you won't see a living room filled with all kinds of different flowers, cute objects or different kinds of furniture. The design should be the center-piece of the whole room, not the ornaments. Normally, modern designers stick to natural furniture that's usually plain, simple and doesn't come in extravagant colors. Although many times modern architecture is criticized for its lack of warmth, the opposite could always be argued. Modern designers incorporate elements that are naturally warm and inviting, like stone and woods. Also, big windows and lesser number of walls create an open living space that most people crave for.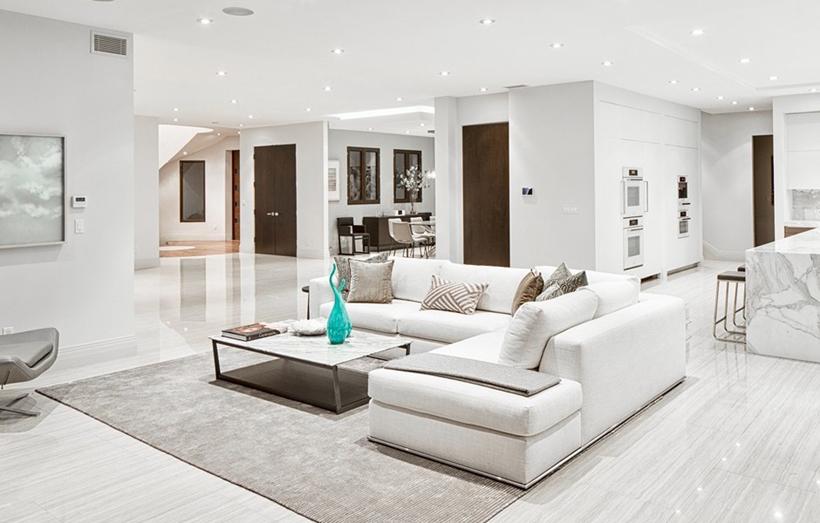 One of the most important details of modern architecture is light. The quality of the lighting has a real impact on the well-being of a person as well, not just on the design. Modern designers are all for simple, white, LED lighting. You won't find a modern all white home with yellowish light bulbs. It just doesn't add up to the whole environment. Interior designers that are maintaining the modern architecture love using LED fittings. This new generation of lighting has satisfied the hunger for something new, exciting and simple. Inspired by the modern architecture, LED fittings are the modern designer's first pick when it comes to lighting an interior. They bring an unmistakable ambiance and comfort in the room and are produced to be able to hide behind stairs, mirrors, ceilings, showers, paintings etc. LED fittings are a real stunning addition to the already rich and sophisticated modern architecture that will make your home look like a real contemporary art museum that breathes comfort and warmth at the same time.
Modern designs are full of uniqueness, open for creativity and are definitely the pure definition of aesthetics. You can make your home interiors a real form of art by incorporating modern elements or better said, by taking out all the unnecessary ornaments around your house and only then add a few simple, structural elements. The quality of your living depends on many aspects and one of them is your home atmosphere. Spoil yourself and give the modern architecture a go, research some local architects and build or rebuild your modern mecca.