It really depends on your personal taste and preferences, but if I have a say in it, white, completely naked walls are the first thing to change if you want a design that's going to be individual, special and emit a certain type of beauty and energy. Yes, you can always go with the eternal whiteness, but have in mind that it won't be unique and you probably won't feel the beauty of the furniture elements and the overall style they're supposed to contribute to your room. Point is, your walls are a large design element, and leaving them all white won't do much for the look of your room. Besides painting and experimenting with colours (and creating a rather expensive mess) you can try out something a lot more modern, easy to manage and definitely more stylish: wall mural designs.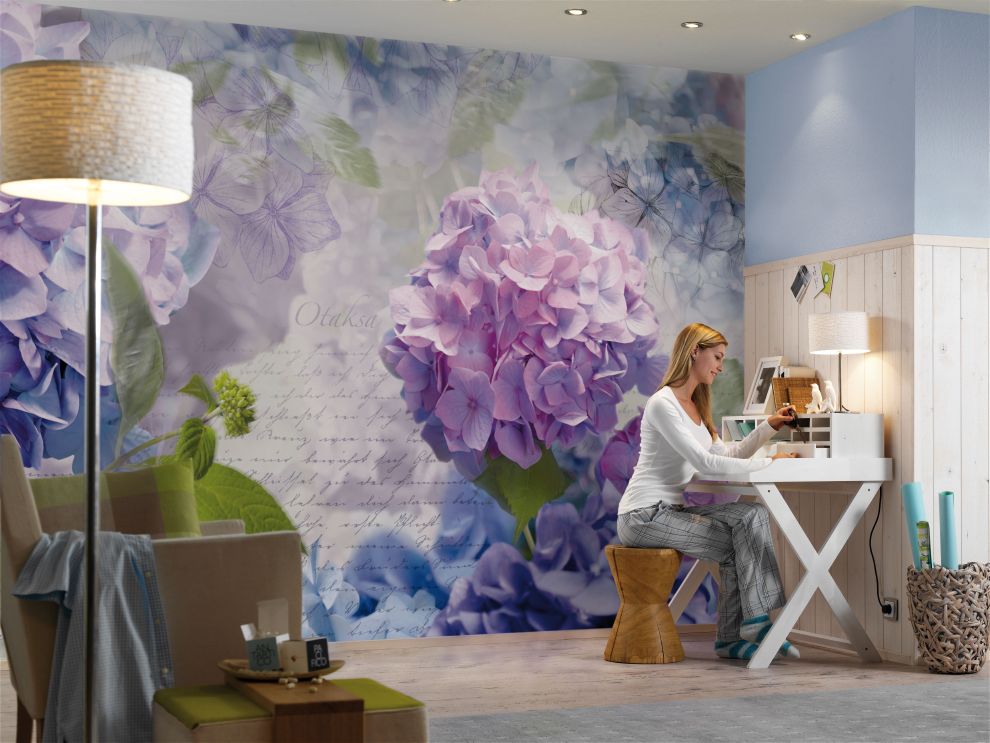 Designing a room with wall mural designs can be especially convenient for walls that are of unusual shapes, like round creations, or very high ceiling walls. These generally end up being white because people are afraid of adding colour to them, but quite the opposite is actually very beneficial for the overall design: if chosen properly, a wall mural can complement and even emphasize the beauty of your furniture and decorations. Here are a few ideas on how to use them:
A dose of sophistication
Elegant furniture in white or beige nuances and even some elegant wooden pieces would benefit from a Chinoiserie for example. Chinoiseries are a popular Hollywood Regency style elements and represent the imitation of Chinese motifs and techniques in Western art. Using a wall mural design in soft green colour decorated with flower patterns in gentle silver or gold colour would be the ultimate decorative element for adding sophistication to a room. Soft green has been always seen as the colour of royalty.
Personalization with wall murals
You can always customize a wall mural and create something that will fit your taste and preferences. And the entire wall doesn't need to be covered with it; it can be just one larger piece that will provide a colourful background to any scenery: a dining set, or even a small coffee table with two sofas. Talk about the perfect coffee corner in your house.
Don't limit their use
Wall murals don't have to be used only in living rooms or kitchens; you can always add a splash of colourful creativity in the bathroom as well. While other rooms can benefit from all types of wall murals regarding materials, the bathroom needs a mural made of something that will be waterproof. Think ceramic tiles in colour to create a wonderful mosaic.
Benefit from designing a scenery in a kids bedroom
Kids bedrooms can look a lot more fun with a large and themed wall mural on the walls. There is no kid who doesn't like staring in a blue sky filled with stars, or a green jungle full of trees and animals. Yes, it's not just going to be an amazing decoration to the room, but it will also be an amazing source of inspiration for play and creativity boost for your children.
While there are so many options you can choose from, the right wall mural design will ultimately be the one your overall interior design and style taste dictates. Besides amazing pictures of random stuff like buildings, flowers or similar, you can use your own photographs to create amazing wall covers. The possibilities are truly endless.