Valentine's day is coming up and you don't want to let it catch you off-guard like last year, do you? Better do your shopping now. So, what can be the best Valentine gift for that special woman in your life? While every woman is different, I think that one of the best ways to show her how much you care would be to give her a personal care gift.
I'm sure that your lady had a busy and stressful year (like all of us), so, a gift that helps her unwind and take extra care of her body will certainly be appreciated. In that vein, I have prepared a little guide to some of the loveliest personal care gifts for some much needed pampering.
An Aromatherapy Set
Did you know that the olfactory lobe in our brains, which is in charge of smells, is also a part of the limbic system responsible of regulating emotions? The right blend of scents can help us calm down, boost our mood and even help us sleep better. With that being said, an aromatherapy gift set can be a great way to give your loved one some TLC. There are a variety of aromatherapy gift sets that include different oils with different properties (relaxing, energizing, healing and immunity enhancing, etc). To help you make the right choice, here are the most popular oils found in aromatherapy gift sets and their properties: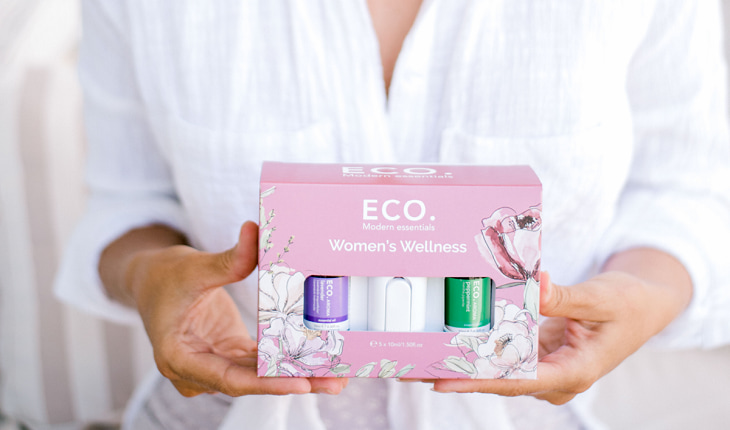 Energizing: lemon, grapefruit, ginger, eucalyptus, peppermint, rosemary, basil, pine, bergamot.
Calming: lavender, ylang ylang, jasmine, patchouli, sandalwood, geranium, palmarosa.
Detoxifying: lemon, mandarin, peppermint, grapefruit, rosemary, hyssop, juniper, helichrysum.
Anti-anxiety: geranium, Roman chamomile, sandalwood, lavender, valerian, jasmine, tangerine, bergamot, black pepper, marjoram.
There are several ways your partner can use aromatherapy oils. An easy way is to add a few drops into a warm bath. The steam from the bath will disperse these oils into the air creating a wonderful, spa-like effect. She can also apply a couple of drops on the pillow for a more relaxing sleep. But you can also purchase an aromatherapy set complete with an essential oil diffuser that function as a natural, chemical-free air-freshener.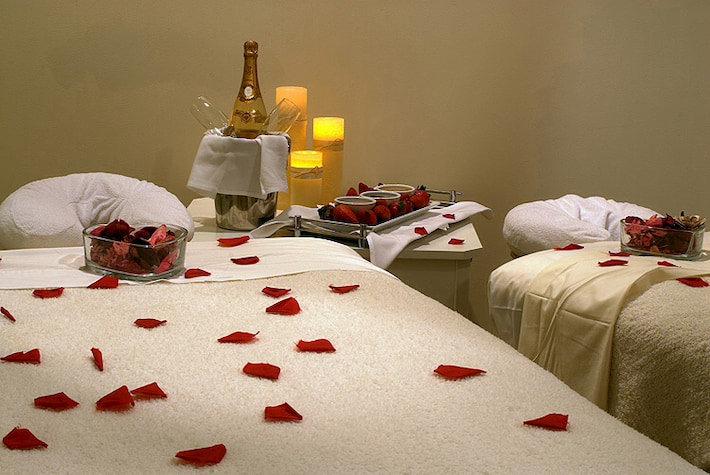 What's more, you can use the same essential oil set to give your partner a nice, romantic massage. After all, stress does not affect only our minds, it can also affect our muscles. And there's nothing better like a relaxing essential oil massage to unwind them. For instance, essential oils such as ylang ylang, geranium, coriander and eucalyptus aside from being soothing, can also boost blood circulation which helps feed the muscles with more oxygen and speed up regeneration.
A Luxurious Body Moisturizer
After having a relaxing bath enhanced with the soothing power of aromatherapy, a rich moisturizer can help compete the spa-like feeling. If she's a fan of coconut oil, I'd suggest getting a nice body moisturizer where coconut oil is one of its ingredients. Just a tiny drop of a moisturizer with coconut oil is packed with vitamin E, proteins, and lauric, capric and caprylic acids. The fact that it's loaded with saturated fats, makes coconut oil body moisturizer great for repairing the skin's natural barrier and retaining moisture. It works so well because it penetrates deep and hydrates the skin from within, as opposed to man-made moisturisers which remain on the surface, clogging up pores and trapping dirt. Plus, coconut oil is known for being anti-bacterial and anti-fungal, and thus can help reduce the appearance of blemishes and acne. Nice! Tell her all of this so she'll know you've done your research.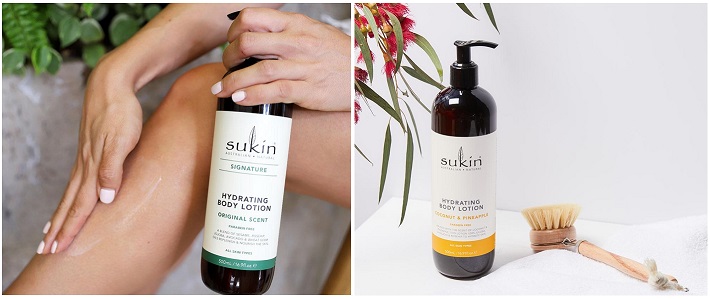 Other great ingredients to look for besides coconut oil are cocoa butter, jojoba oil, shea butter, avocado and rosehip. Make sure that the moisturizer has at least one or two of these ingredients in order to make sure it offers the most nourishing effect. This is also one of those gifts that you will also indirectly gift yourself. I know that touching her skin is some of the best things in the world for you, but just imagine how soft it will feel after a nice boost of hydration.
Natural Face Products
The little things she needs and uses on a daily basis can be a great present for your love. And face products are something most women can't get enough of. I'm not talking about getting her a makeup set or something else that largely depends on personal preference. I'm talking about some safe bets, like skin care products for face that are an essential part of her routine . Just take a look at all the products she uses in the morning and before going to bed, and you'll get a pretty good idea of what to buy.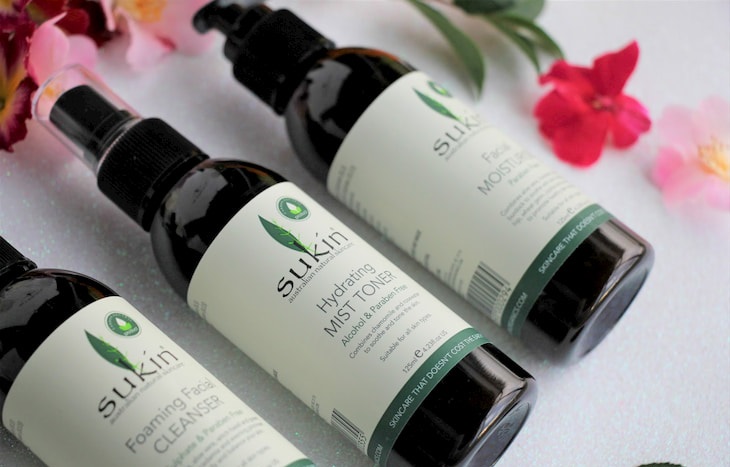 If she has a favourite brand that she uses, pick a set from that particular brand. If not, I'd recommend going for a natural brand that produces gentle formulas which nourish and clean the skin without any unwanted side-effects. For instance, Sukin products are made of natural plant ingredients with restorative and moisturising properties, while being free of sulphates and artificial colours which irritate the skin and the eyes. Sukin is also a great choice if your partner is a vegan or supports environmentally-conscious alternatives. Besides not testing on animals, all Sukin products are free from any animal ingredients or micro-beads (pieces of tiny plastic) which can end up in the oceans and harm marine life.