If you have done quite a lot of decorating or are thinking of doing so, you know it can be a complex process, more so because of the confusion where to begin with. You do not have to do a great deal of change actually, to bring some freshness to your home and it is easier than you might think. The secret often lies in simplicity: add a certain piece of furniture and you are sure to spark up your interior. For instance, when placed strategically, an accent chair aside from providing additional seating can take any room décor to a next level. While often used in living spaces as seat for extra guests, they can also be placed in bedrooms – place them in a corner with a lamp and small side table and voilà, you get an outstanding reading area.
From modern occasional chairs and club chairs to slipper, accent chairs come in just about any design imaginable so you are sure to make use of them in your household. The idea is to choose one that matches the rest of the furniture in the room so the overall look is harmonious – even if it represents an additional purpose or function. Below is a list of the most popular accent chairs with tips on how and where to place them to ease your purchase.
The Modern Occasional Chair
Modern occasional chairs excel in terms of shape and style and offer the advantage of being lightweight and easy to move when needed. These chairs can be spotted just about anywhere which is actually the beauty of them. As you can see in the picture below, the simplicity of the Victoria chair's form creates an elegant look, while the smooth contour provides all the comfort. Not only is it functional, it is also highly decorative.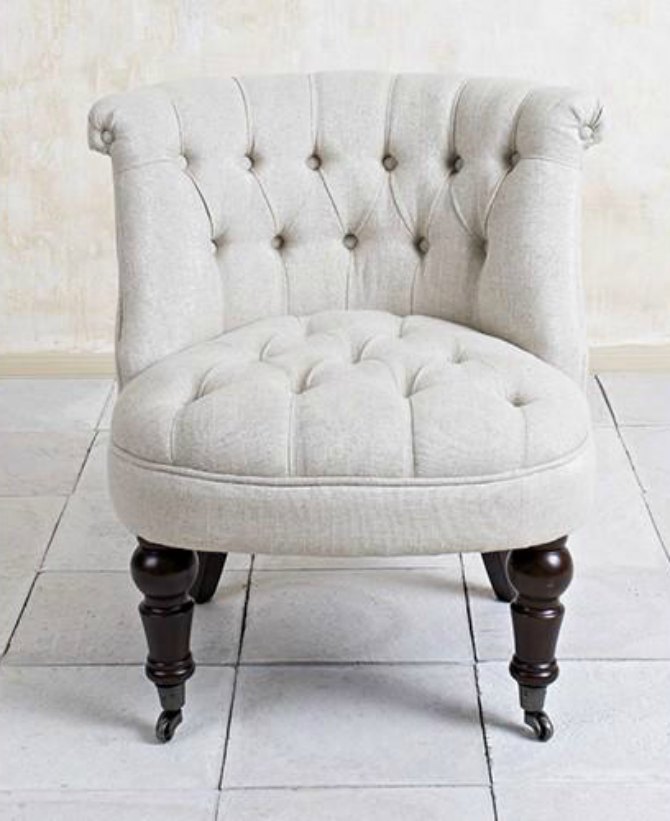 The Club Chair
Spacious, upholstered armchairs with extra-deep seats is perfect for reading a book or a comfy nap. Depending on your preferences, you can either pair two chairs to make a cozy nook or place them alongside a living room sofa.
The Slipper Chair
Upholstered, armless accent chair with a small silhouette and a seat that's likely closer to the ground than usual, is ideal for a combination with a coffee table and makes a great option for small spaces. You can also use it for its primary ladylike purpose as a chair for taking off shoes in your bedroom.
Purchase Considerations
To select the perfect accent chair you need to consider a number of different points such as the available space, purpose and décor.
Floor space – The amount of available space you have defines the size and number of additional accent chairs you can place in a room. You should remember that the room needs to have enough space for easy maneuver and not to get visual clutter once the chairs are added.
Purpose – You should know that accent chairs that feature deep seats or seats that are high off the floor make a better option for taller people. If the chairs are going to receive the most use from shorter, smaller people, then chairs low to the floor with narrow or shallow seats are your way to go.
Current décor – You should consider which type of chair best matches your current décor. Choose an accent chair that complements the existing furnishings, including carpets, drapes, main seating, tables and wall colour to create a nice blend.
Upholstery Options
| | | |
| --- | --- | --- |
| Material | Pros | Cons |
| Velvet | Durable, soft, luxurious | Stains easily, expensive |
| Chenille | Soft | Not so durable |
| Silk | Durable | Stains easily, expensive |
| Faux Leather | Hard wearing, inexpensive | Has a synthetic smell |
| Leather | Different effects | Needs regular care, expensive |
| Wool | Fire repellent, stain repellent, water repellent | Require regular care, prone to damage from insects |
| Linen | Durable, affordable | Prone to wrinkles, difficult to clean |
| Cotton | Comfortable, affordable, versatile | Prone to wrinkles, stains easily |
| Damask | Soft to touch | Expensive |
| Taffeta | Durable, affordable synthetic version | Can be pricey |
Whichever model you opt for, you can easily find all chairs in specialised furniture or department shops. To get a better deal and buy quality brand products, purchase from online retailers.