Regardless of what you may believe, sexy lingerie doesn't start and end with g-strings. Sure, a barely-there g-string can definitely have your partner drooling, but wearing them on the regular doesn't leave much to the imagination and desire, for that matter. With the many flattering and sexy designs of panties, it would be a pity not to try some variety. After all, variety is key to keeping the excitement in the bedroom. So, without further ado, here are some panty styles that are straight up flirty and raunchy. And coincidence or not, the timing of this guide is right before a certain holiday (wink, wink).
The Brazilian Cut
The Brazilian cut provides the perfect coverage – somewhere between a thong and regular panties. The result is feminine, sexy and comfortable panties that look good on any booty, not just Brazilian. Although the name would make you believe that this cut only works on bubble bums, in fact, smaller and flatter bums can benefit the most from it as it's the ultimate butt-lifter. In any case, the fact that you're wearing sexy underwear that doesn't give you a wedgie can make you feel more confident and sexy during the day, eventually resulting in increased confidence in the bedroom as well.
Hot Pants Underwear
Is your partner a fan of hot pants, but you're uncomfortable to have your bum hang out in public like that? In that case, you may want to surprise him with something from the wide range of ultra-mini womens hot pants underwear. Blurring the lines between underwear and tight shorts, these designs can make your partner's wildest fantasies come true. Made of vinyl, silk, velvet, or lace – there's a little something for every taste. And to make things even hotter, you can also choose a bolder womens hot pants underwear design which is crotchless or features a zipper for instant access.
Strappy Underwear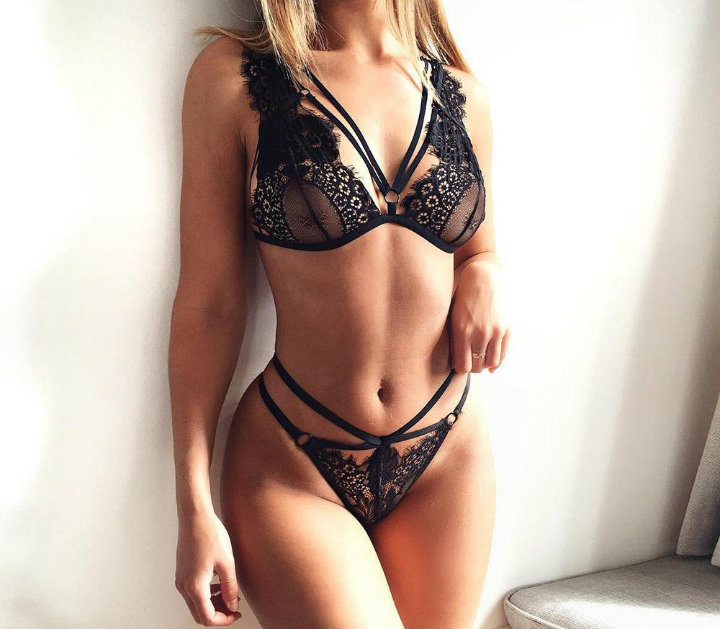 Currently, straps are the biggest trend in lingerie. And they can be seen everywhere from bras to knickers as well. From high-cut briefs with criss-cross bands to thongs with double straps and panties with a laced up back or even completely consisting of straps, the new trend is taking bedrooms by storm. As opposed to standard thongs which only provide visibility and no definition, strappy underwear give a sneak peek and accentuate the curves and details of your body that can send your partner into overdrive.