If you are a single camper, a hiker or a backpacker, then you definitely need a one-man tent for your outdoor adventures. It is a useful piece of outdoor equipment that will keep you protected from the elements while providing you with a comfortable spot to sleep on any time you decide to explore the great outdoors. Also, the tent should be compact and lightweight enough so it can take up a minimal storage space once you pack it. However, the wide range of tents available on the market can make choosing your perfect shelter a time-consuming process, especially if you are buying a tent for the very first time. If you are new to this, here is what to look for when buying a one man tent.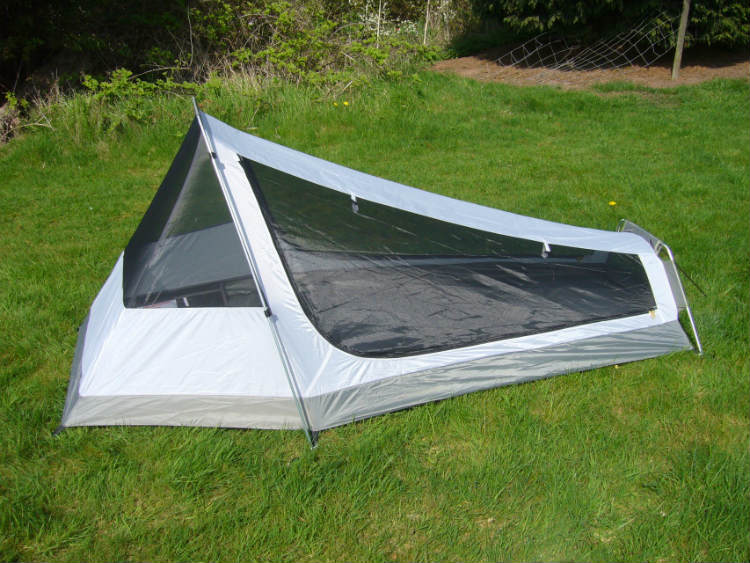 One person tent designs
When it comes to tent designs, the first thing that comes to mind to most people is the classic A-frame design. However, today you can find one man tent models in a great array of designs and styles, including the following.
Pop-up tents that simply "pop-up" – This tent design comes with already assembled poles that are fitted into the material, and once you unleash it, the frame springs up by itself. Setting up a pop-up tent is rather easy but taking it down requires a little more time and effort.
Tunnel tents got their name from the poles that are attached in a tunnel shape. This type of tent offers great space ratio and usually is high enough for an adult to sit up comfortably.
Dome tents have flexible poles, they are easy to pitch and offer a lot of headroom inside.
Geodesic tents are very stable and that makes them suitable for extremely demanding conditions and perfect for use in exposed areas and mountains.
Key features
Regardless of which design of one person tent you get, there are some important features you should keep in mind.
Flysheet is the outer skin of the tent that acts as a barrier against the elements, so make sure you choose a flysheet that is durable, lightweight, and waterproof.
The inner part is the sleeping area that is designed to keep you warm and comfortable during your stay in nature, so make sure the material is highly breathable and lightweight.
Groundsheet acts as a barrier between your body and the ground, keeping you protected from the cold and wet terrain. Some tents come with an already stitched groundsheet, so keep an eye on this aspect too.
Last but not least, the poles. They need to be strong enough but still lightweight. Most tents come with aluminum poles which offer a high strength-to-weight ratio.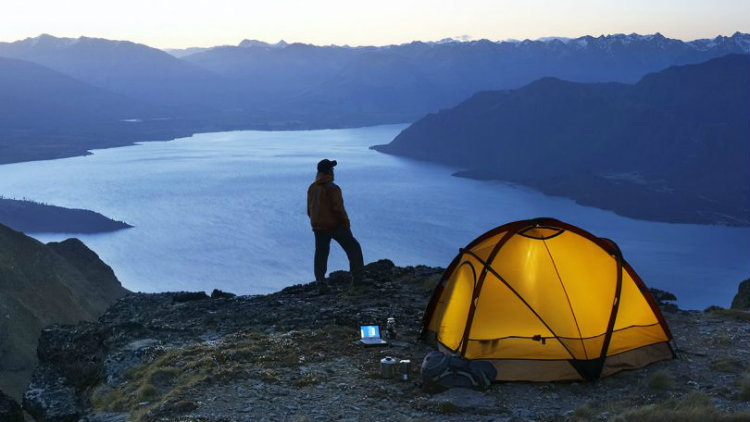 Size and weight
How much sleeping room a tent provides and how much room it takes up in your backpack are other important factors. The weather is unpredictable and can change instantly, so might need to spend a lot of time inside your tent. Because of this, you need to ensure the tent will provide you with enough room so you can be as comfortable as possible. If you are planning to backpack or hike, getting a lightweight model should be your top priority.