How Do You Organize a Small Storage Shed?
Having additional storage space for your household is a convenient option that can help declutter your garage or make more room for a boiler in your basement. If your yard is big enough to accommodate a small storage shed, then in this case it's best that you get one. Why? Well, apart from the obvious, a small shed can make items such as push mowers, bikes, and gardening tools easily accessible. A small shed can help make a small yard tidier and open up more space inside your home. While you won't be able to make a home gym or office with it, a smaller shed can do so much more if you know what to look for and how to make the most out of it.
What to Consider When Buying a Small Shed
Material
For a sturdy and long-lasting shed, metal is what you should go for. Metal sheds often come vinyl-coated or galvanized. This means that small storage sheds are often maintenance free as well as scratch and rust resistant. Security is also guaranteed with metal sheds and while they are not as appealing as wooden sheds they won't rot and are fire resistant too.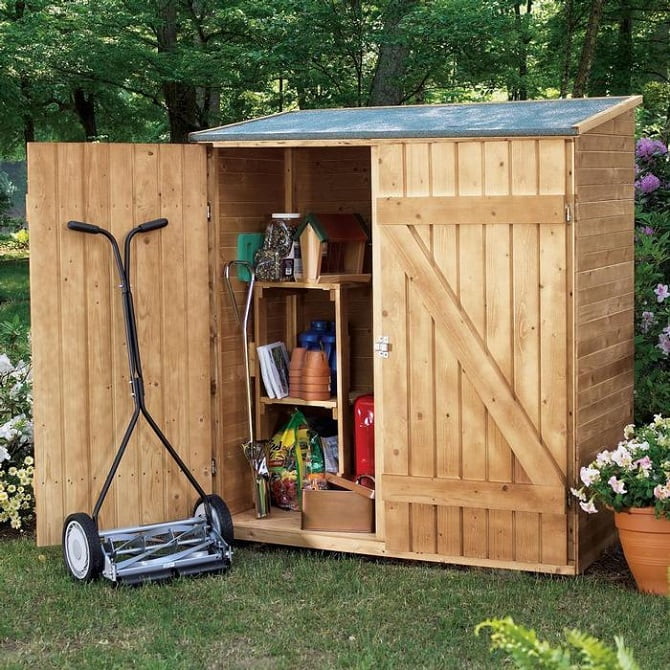 Wood is the first material that comes to mind when people think of sheds and it's because wood is a common material used for their construction. Although wooden sheds need maintenance the most, they can complement the style of your garden and even make it look better. You can customise a wooden shed quite easily but you'll need to treat the wood to protect the shed against mildew, rot and rust.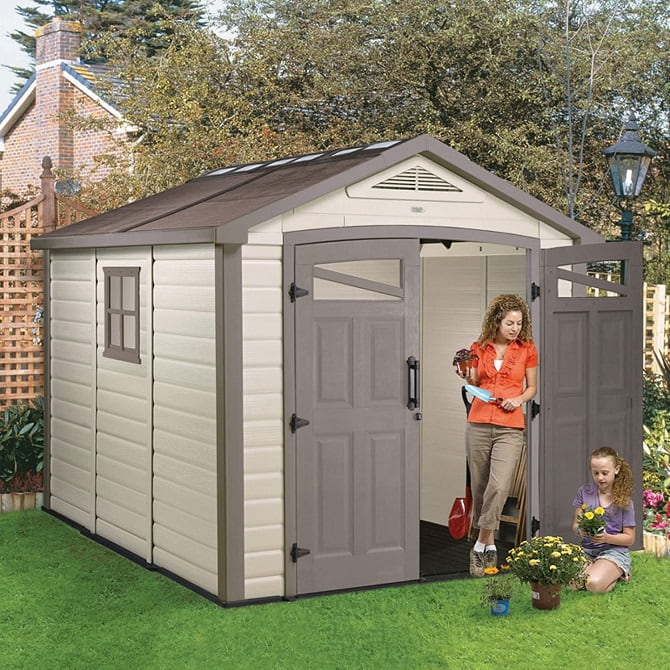 Plastic (vinyl/ resin) sheds are made of different types of plastic and all of them have one thing in common – they are the easiest to assemble, unless you go for a pre-made shed. Plastic sheds are easy to clean too whilst they are also resistant to rot, mould, rust and even insects.
Roof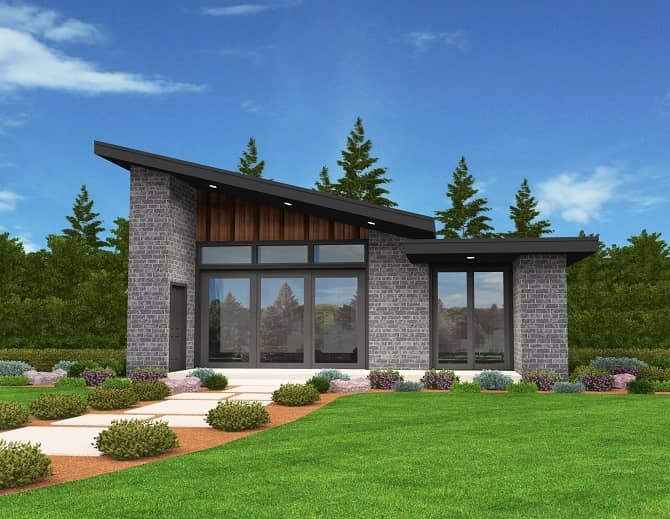 Roof designs can impact the volume of your shed and its style and with so many to choose from you'll need to really consider every single one before you set yourself on the right roof. First know that there are flat and hip roofs. A flat roof is exactly what you picture it to be, one flat panel covering the shed. This type of roof can cause issues such as water pooling and debris getting stuck on it. Hip roofs form a structure similar to a pyramid – these are sturdy and can withstand high winds.
Sloping roofs have a panel from the front of the roof sloping down to the rear with a minimal gradient. This roof provides plenty of head room and keeps water from pooling. Catslide roofs allow for a lot of floor space but they reduce both headroom and overhead storage. Gambrel roofs give sheds that barn-like style and although they allow you to install a storage loft, gambrel roofs are meant for larger sheds. Gable roofs are your standard roof type with two slopes going down to either side of the shed.
Support
Like any size shed, small storage sheds need support too. While there are usually two options, concrete or crushed stone, the latter is better for small sheds. Tamped crushed stones each anywhere from 15 to 20 cm thick are going to be suitable for sheds no bigger than 13 square meters.
Prefab vs Kit
A prefab shed is going to spare you from setting the shed up yourself but it will cost more than a kit. Kits, on the other hand, will take more time to set up and require tools too but they won't cost as much. If you go with a steel or plastic shed kit the time needed to set it up will be considerably less than if you go with a wooden shed.
How Do You Organize a Small Storage Shed?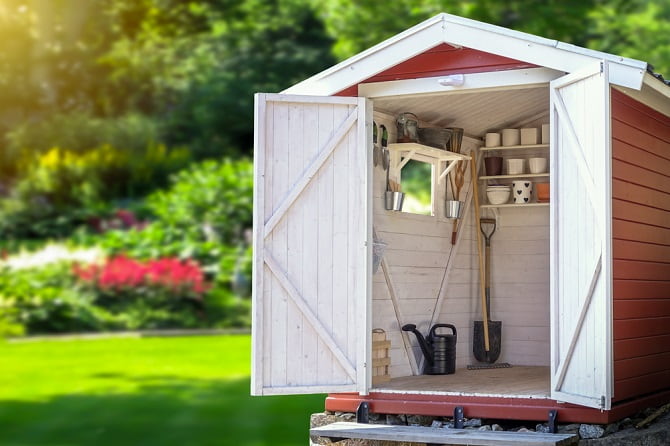 Magnets
Hand tools can be quite the nuisance when put together in a drawer. A tidier and more accessible solution would be to use a magnetic bar. Since hand tools are made of metal they will stick to it and be visible too. Remember to find a magnetic bar that will be able to hold up all your tools. You can hang it up on a wall and have your tools in plain sight.
Shelves
Shelving can keep all your equipment and tools organised so it's easier to find whatever you need. Since your space will be limited, getting a compact shelving unit up against a wall is going to give you extra space. You can have free-standing shelves or ones that stretch form the floor to the ceiling. On the lower shelves you can put boxes with chemicals and other toxic and flammable products. On shelves higher up you can put tools and equipment you use more frequently.
Hang Items
You can use jars as organizers too. To do this attach the lid of the jar to the bottom of a shelf, fill the jar with screws, tacks, nails, bolts or anything of similar size and shape and twist up the jar to the lid. Whenever you need some screws or bolts just twist the jar and lower it. This offers both easy access and a tidy storage space. Knowing where things are just by looking at a shelf or containers can make things more convenient.