As soon as the weather gets warm, most of us start wearing lighter clothes and shoes that are comfortable and make running everyday errands easier. Without a doubt, sandals are the number one choice of footwear for most men and women. Why do women wear sandals? Because they are comfy, they go perfectly well with almost all summer outfits and have a sexy appeal. They are casual, easy to wear and let your feet breathe when it's hot outside. Shopping for a new pair of sandals is always fun. as there are dozens of styles to choose from. However, there more aspects to consider besides their style.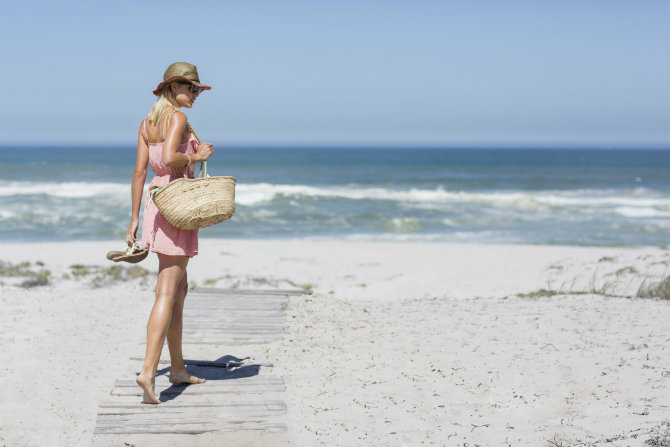 Comfort
Sandals are designed to look good on your feet but this doesn't mean they are less comfortable than other types of footwear. They are designed to be lighter and flexible, so sometimes some models may not provide as much support as needed. If you're wondering what are the most comfortable sandals for women, the answer is easy. Sandals that have a more pronounced arch support. When looking to buy a new pair of womens sandals, do not overlook the level of support they provide as this is crucial for optimal foot health and comfort.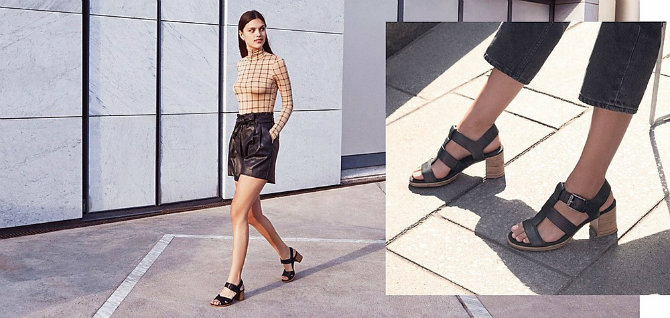 Comfort should be your primary consideration. Spending a small fortune on a pair of sandals makes no sense if you don't feel good in them and you can't wear them longer than just one hour. Another thing that is crucial for comfort is the right fit. Avoid wearing models that make your toes struggle to stay within the sandal. Too small or too big sandals can cause your feet's muscles to tense, leading to irritations and pain. Many people find orthotic sandals to be the perfect choice as they are super comfortable and have come a long way in terms of style.
Go a little bigger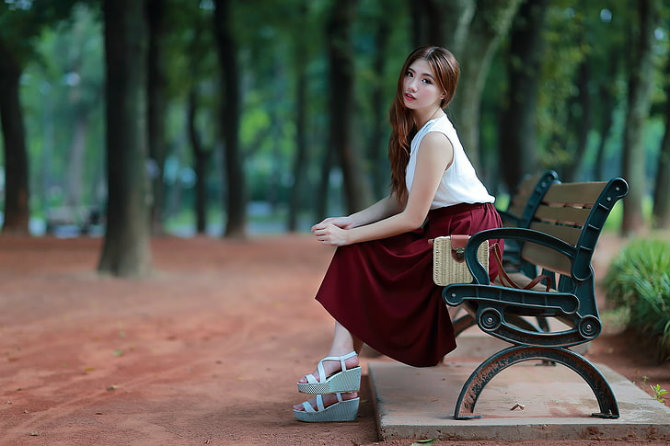 Finding a pair of ladies sandals that fits your feet perfectly may not be that easy but it is impossible. When buying footwear, most people make the mistake of opting for shoes that don't have any wiggle room inside. Remember, shoes should have a snug fit – they shouldn't be too tight and there shouldn't be too much room left inside them when you're wearing them as that can easily lead to irritation and blisters. When it comes to sandals, leaving a bit of extra room is a good idea as that will help keep your toes from sliding to the front. This also preserves the aesthetics of the sandals while protecting your feet.
Look for high-quality material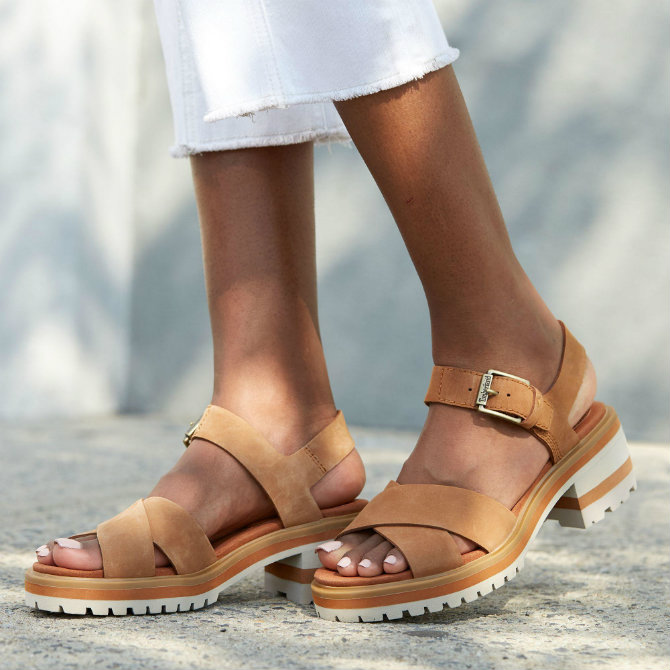 When it comes to shoes, bargains are always a good idea. However, high prices don't necessarily mean high quality. Any purchase would be a smart one if you don't skimp on quality. Cheap pairs made of poor materials may be a good investment for beach days but they may not be the best choice for heavy wear. The right pair of women's comfort sandals for you is the one that's made of high-quality materials. Poor quality ones pose a risk of skin irritations and are won't support your feet long. Many cheap materials absorb moisture and water which further leads to the growth of bacteria and fungus. A quality pair of sandals should be made of natural fibres, bacteria-resistant rubber or high-quality leather.
Don't forget your body shape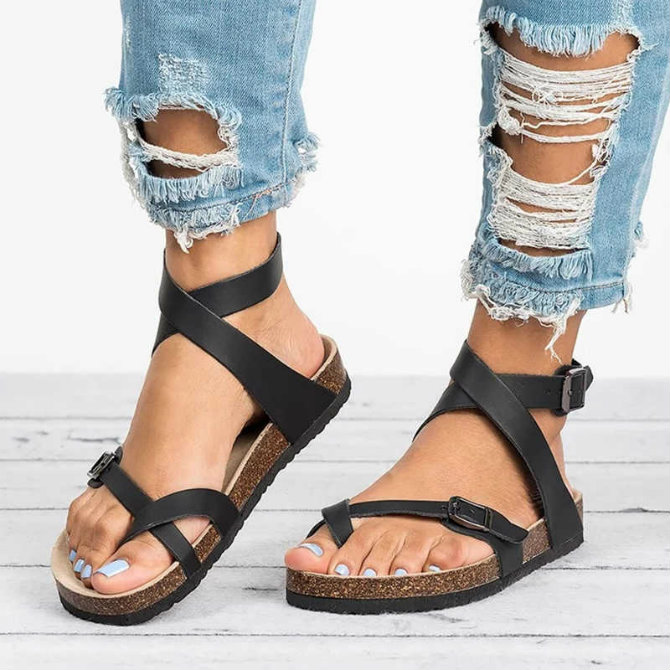 There is no one style of sandals that fits all women just right. The type of your feet will determine the type of sandals that will best look on you. For example, the gladiator model looks good on almost all feet and body types. The diagonal or vertical ties create long and slim illusion while strappy heels create a wide impression on large feet. Regardless of your size and shape, you should always look for sandals that will make your feet look more elegant and slim. If you have heavy ankles, buy womens sandals with a single ankle-strap as they will make your legs look slimmer while also accentuating your ankles. For wide feet, choose a model that offers enough coverage.
Know your size
Online shopping is the easiest and best way to find your perfect pair of summer sandals as it provides the biggest array of styles from different brands. But, when shopping online, you need to ensure you know your exact size because shoes designed by different brands and from different countries may differ in size. Because of this, most stores provide their own size guide. In case there isn't any at the store you want to buy from, you can always ask the seller for more information about the dimensions so you can avoid buying the wrong pair.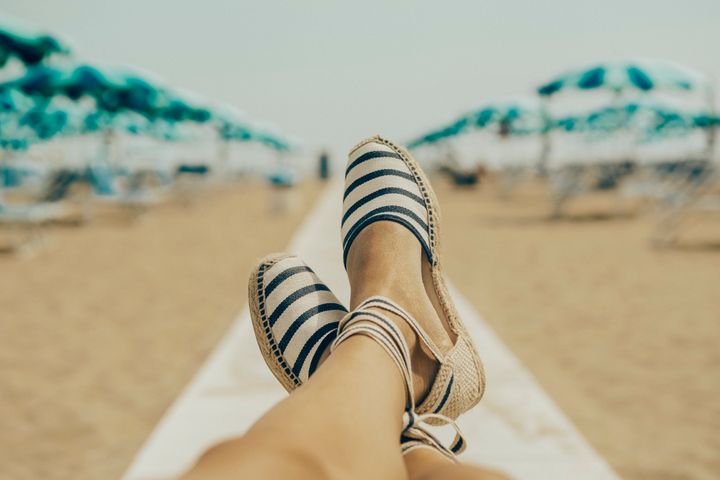 The sandals you buy should be quality, comfortable and compliment your outfits. Before making a purchase, consider your wardrobe. For example, if you wear a lot of long skirts, long dresses or trousers – choose models with single straps. If, on the other hand, you tend to wear more short dresses or shorts – you can opt for different strap styles of womens sandals.