Helping your pregnant doggo feel cosy, comfortable and safe during her most vulnerable times is your responsibility, but also a very noble thing to do. Your pet trusts you and will seek help from you, so providing her with love and care can go a long way in keeping her calm.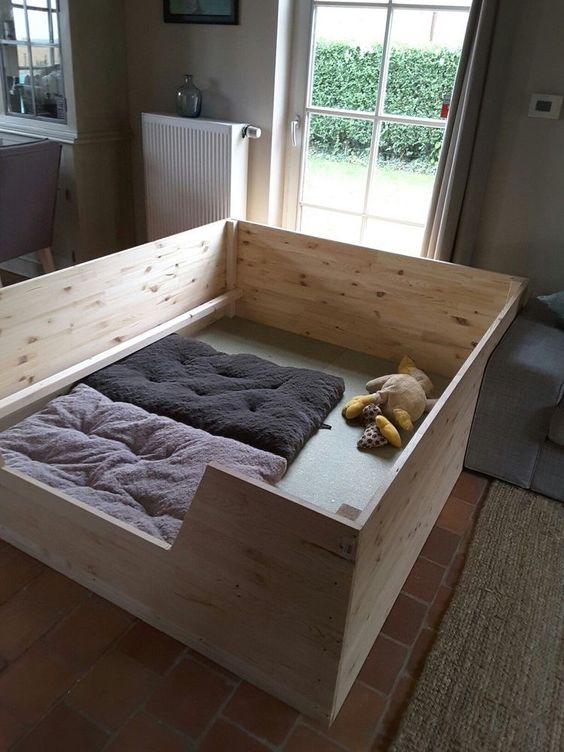 You have probably thought about whether to get a whelping box for your dog, but you might have second thoughts since this means your dog will give birth at home. Don't worry, allowing your dog to give birth at home isn't as complicated as it seems and it is recommended by vets since she will feel at her most relaxed in an environment she's familiar with.
That said, whelping boxes are a good idea since they give the extra safety and comfort dogs seek when they give birth. So, maybe you can get one for your little momma. If you're looking for a good dog whelping box for sale, here are a few things you should know.

What's a Whelping Box?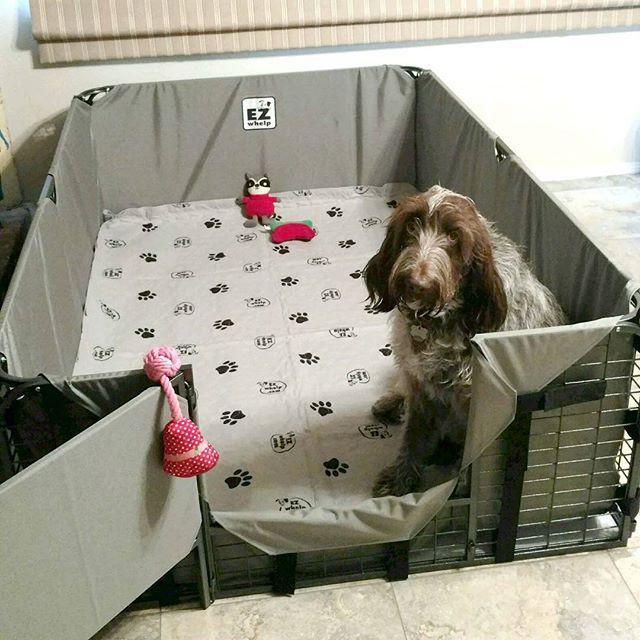 Dogs feel an overwhelming urge to find a secluded, comfortable and safe place to give birth to their puppies. Ideally, this place should be a secluded and protected place that will keep the mother and puppies safe and cosy. And whelping boxes are designed to provide exactly that.

This special box is designed to stay clean and is easy to set up and take down. If you expect more than one litter of puppies, getting a whelping box is a good idea and of course, you can use it more than once.
Why Do You Need A Whelping Box For Your Pregnant Dog?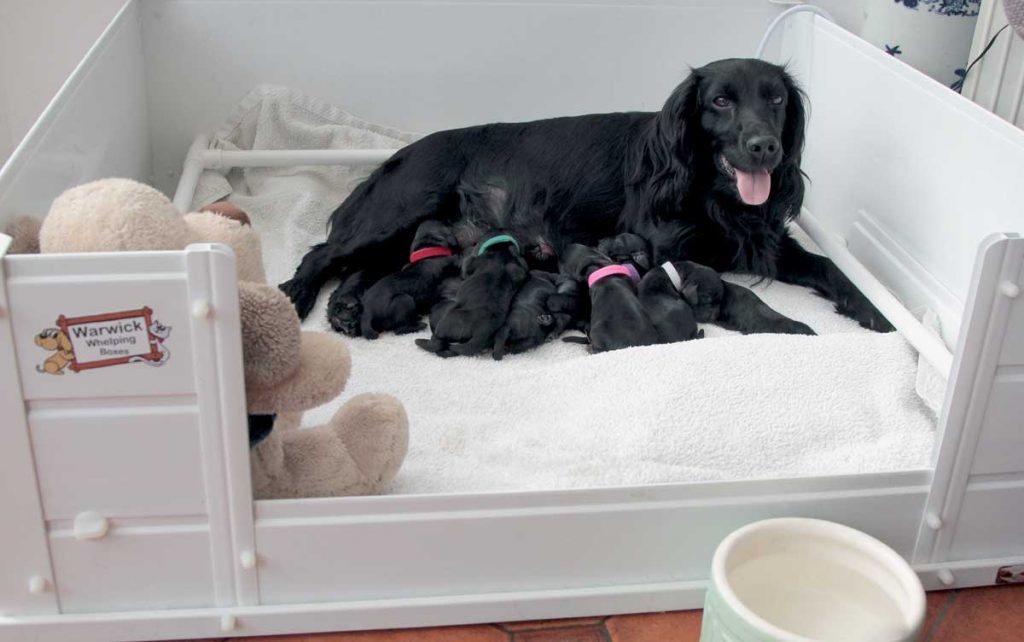 If your pregnant dog is in your home, you might wonder if you really need to get her a whelping box as she already has her own bed. The fact that you've chosen a good bed for your dog is great, but that's not enough during her pregnancy. You may also get one, but see that the dog doesn't show any interest in it straight away. Don't be discouraged. The dog will go to the whelping box when it's time for labour and feel even more comfortable.
Also, she will continue using it for quite some time after labour as the box allows her puppies to be always in a safe place, and she can be relaxed when she goes out of the box to eat or to do her business.
When dogs have a whelping box they have a healthier birthing process since they aren't exposed to stress. This area can be additionally set with even more comfort. You can add blankets, pillows and other things to make the area even cosier, warmer and more comfortable. Also, you can set up the whelping box in a room where you can control the temperature and keep the mom and puppies cosy.
If you're already checking the dog whelping box for sale range, make sure to consider the following factors.

What Size of Box to Get?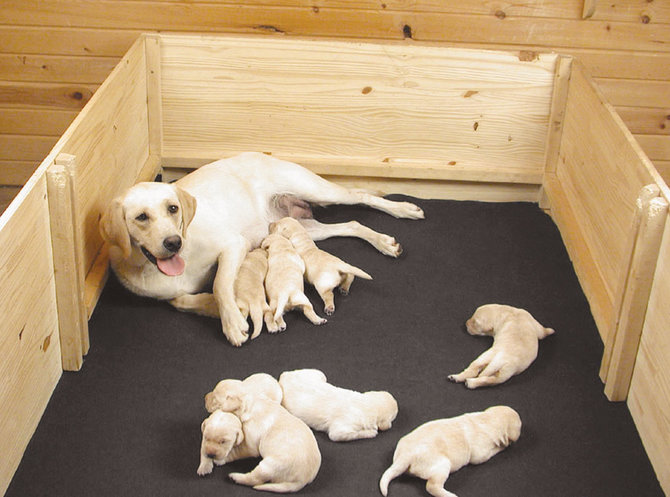 When considering the size of the whelping box, there are two things to remember. The first thing is the dog's size and the size of her future pups. The whelping box should be large enough to allow the dog to lie down comfortably, with room to wiggle and stand up and switch positions without feeling stuck. The puppies will lay most of the time, as well as the mum, but the whelping box should be roomy enough for everyone to move around.
Another thing to consider is whether the whelping box allows the mother to exit it easily while preventing the puppies to get outside too. When the pups are a few weeks old, they will start exploring the area and venture away from their mum. This is why the whelping box needs to have a suitable border that surrounds the entire box. The mom should be able to easily step out of the box without too much effort.

How to Prepare a Whelping Box?
Be sure to get a waterproof mat or sheet and place it on the floor. Get whelping pads or a washable rug that will fit snugly over the mat. Mum dogs may want to dig a nest when they go into labour or even after whelping. Loose towels or blankets will not work because they will surely rip them off. If the box's sides and floor are separate parts, use pads that are a bit larger than the floor so you can secure the pads from the outside by putting the whelping box sides on top. Get three to four whelping pads.
How to Keep It Warm and Cozy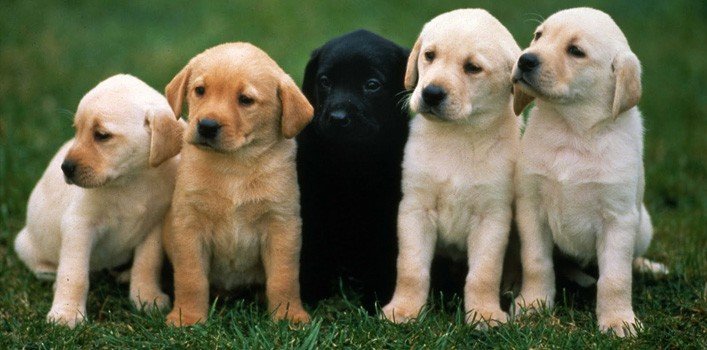 The box should be warm, so add a heating pad or heat lamp designed for kennels or whelping boxes. The heater should be placed under the whelping box so you can turn it on when the puppies are born. Put the heating pad or lamp on the side of the box so the mom and puppies can move away from it if it gets too warm. Never put the puppies directly over the heating pad (always cover it with a pad). If you use a lamp, never point it directly on the puppies (you can cover it with aluminium foil poked with holes to protect the puppies from bright light).