Sometimes we can spend hours blending out our foundation and mastering the perfect dewy highlight to create a flawless look. If you're a dancer, you surely know the importance of a flawless makeup on stage. And according to many makeup artists, prepping your skin correctly is the solution when it comes to applying your makeup.
Each one of us has personal needs and expectations, but we all agree that lips are one of the most sensual and attractive parts of our face. Your lips can play a critical role in making a good first impression, but unfortunately, there's no single prescription for beautiful lips. It takes a few steps and the right lips makeup to create the perfect pout.
How to Choose Lips Makeup
There are a few important steps to follow when it comes to applying makeup for lips. However, the first and most important one is to choose lips makeup with great care. Lip makeup products form an important part of your makeup routine and play a vital role in achieving the desired look. But before thinking about lip colour, consider lip health first. Make sure to always protect your lips' sensitive skin from the sun using products that contain at least SPF 15 or a lip-friendly sunscreen product. You can make it a part of your morning routine before applying your makeup.
The key to perfect lips is to keep them nourished all the time. Make sure to treat the sensitive skin on your lips regularly with proper lip care. It will keep your lips soft and can easily transform pale and rough lips into supple and smooth lips. Begin with a lip peeling product, apply it to your lips and just beyond the lip contour and gently massage it in with your fingertips. Then carefully remove the peeling grains with a moist cotton pad or a tissue and you'll be able to feel their softness instantly.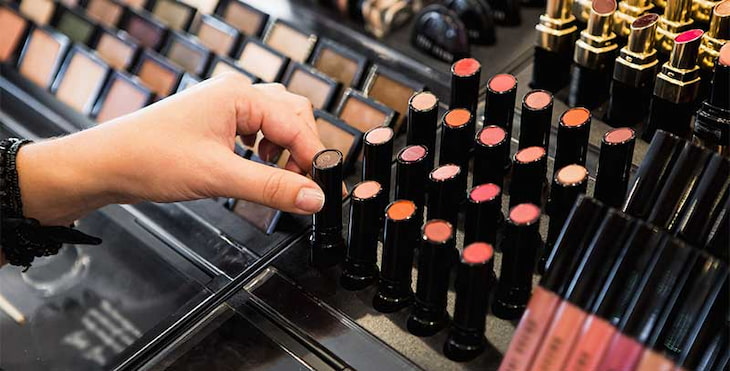 Lip Balm
The next thing to do is treat your lips to a nourishing lip balm that will give them extra softness. Lip balms have moved beyond the basic and into the cosmetic industry. They provide intense moisture to dry and rough lips and can make cracked lips feel refreshed and soothed. Also, you can choose a tinted lip balm, which offers moisture, but with a hint of colour with sheer to medium coverage and a satin finish. It will give the most natural result and is a great choice for dry lips. Remember that before applying lip makeup you need to pat off any excess balm.
Lip Stain
Lip stains are liquid-based products that are painted onto the lips. You can opt for a lip stain if you want all-day colour with no upkeep. The matte stain is enduring and you'll probably need to use a makeup remover at the end of the day. Since lip stains can be very drying, it's a good idea to apply a lip balm first.
Lip Gloss
If you like to add an instant shine and glam to your lips, you can choose a lip gloss. There is a variety of lip gloss colours you can choose from, such as full colour, sheer, glitter and more. Apply it to bare lips or on top of already applied lip makeup.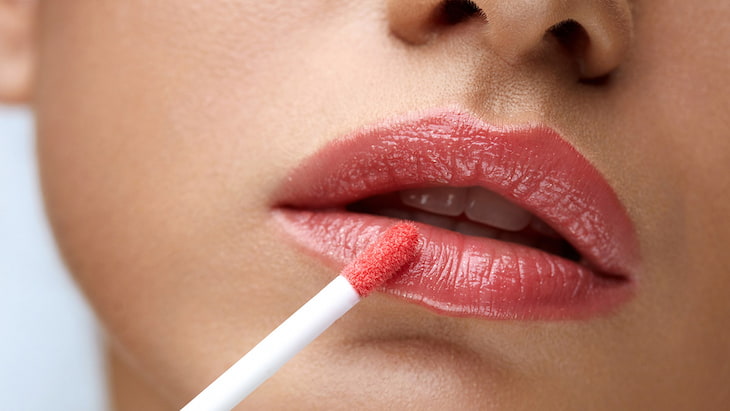 Crayon Lip Liner
Lip liners are beauty tools that enhance the shape of your lips, contour the lips, sharpen, brighten or darken them. A lip liner is applied to the outline of the lips to prevent an unwanted spreading of your lip gloss or your lipstick, but it can be worn as a lip colour, too. A crayon lip liner is similar to lip pencil. It gives a natural look and can be worn as a lip colour as well. You can choose from small and bold crayons to bigger types of crayon lip liners that cover more volume.
Lipstick
Lipsticks – the absolute must-have for perfect lips, so make sure you carry it in your handbag wherever you may go. To select the right lipstick, look for a long-lasting one that provides optimal coverage, has great colour intensity and silky consistency. There are many different types of lipsticks available and the following are some of the most common ones.
Sheer
A sheer lipstick gives a natural, moist look to your lips. It's a good choice for everyday use and you don't need to sue a lip liner before applying it.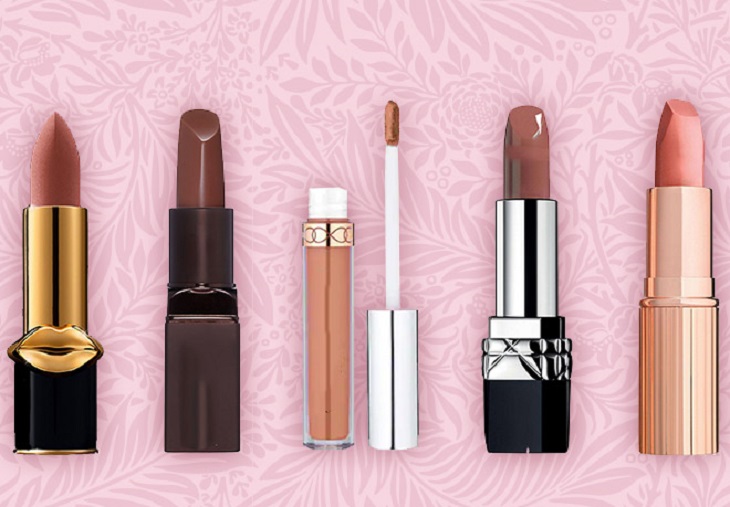 Semi-Matte
This type of lipstick gives more coverage than a sheer one as it has more colours pigments. Before applying a semi-matte lipstick, it's up to your personal preference whether you'd like to use a lip liner or not.
Cream
The colour pigments in a cream lipstick are strong and give full coverage with a beautifully smooth feel. Using a lip liner before applying your cream lipstick is recommendable.
Matte
Matte lipsticks don't show any sign of glimmer, they are colour intensive and last long. They give full coverage but have a slightly drying effect on the lips as they don't have much moisture content.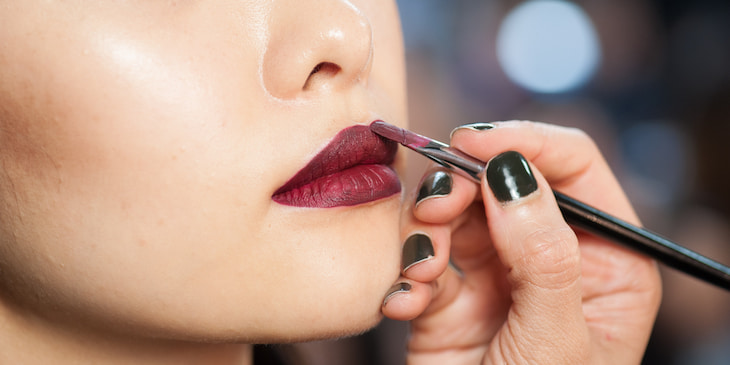 How to Create the Perfect Pout
Before you begin, make sure your lips are well hydrated. You can use lip balm, blot with a tissue and then proceed. Careful application is good, but don't overstress yourself about it much. Smudge the border of your lips slightly to get a diffused effect that can give the look of slightly more dimensional and fuller lips.
When applying any shade of lipstick, start at the centre of your lips and blend the colour toward the corners of your mouth. If you use a lip liner, always start from the Cupid's bow, apply a little 'x' on it and centimetre line in the centre of your bottom lip line. Then draw the shape of your lips, fill in and apply your lipstick. Clean up the edges gently and if needed, touch up lines with the lip liner.