Finding the ideal CPAP machine to meet your unique lifestyle is crucial for getting the peaceful night's sleep you deserve. Whether you've recently been diagnosed with sleep apnea or want to replace your old CPAP, the machines (both CPAP and APAP) listed below are the best in the industry, thanks to their user-friendly features and successful therapy.
Best Overall: ResMed Airsense 10 Autoset for Him & Her
If you're looking for an ideal breathing device, the ResMed CPAP machine is the best option on the market. 
Their AirSense 10 was the best CPAP machine in 2021, and it's still our favourite among the other APAP devices due to its built-in humidifier. Furthermore, the machine is equipped with cutting-edge technology and the most up-to-date comfort features. It's also one of the quietest CPAP machines on the market, with a noise level of 26.6 decibels.
The AirSense 10 is light enough to take practically anyplace and compact enough to carry in a suitcase, despite not being built for portability. It has an integrated humidifier that can be removed and replaced with a side cover to make the machine even smaller and quieter. This auto-adjusting ResMed CPAP machine adjusts the treatment pressure to your needs on a breath-by-breath basis, although they can also be used in a CPAP-only mode if necessary.

The AirSense 10 AutoSet for Her has a sophisticated algorithm tailored to women's specific sleep apnea symptoms. It uses gentler, more moderate pressure adjustments, allowing you to sleep soundly while it does its magic.
Best Travel: ResMed Air Mini

Although little Air Mini is a fierce machine. This auto-adjusting ResMed CPAP machine is the tiniest breathing device on the market, but it can deliver the same air pressure as its bigger siblings. It can be programmed to simulate a fixed-pressure CPAP, an AutoSense APAP, or even the AutoSense for Her. It's almost like having an AirSense 10 in your pocket with a smart start, auto-adjust, and ramp functions.

The Mini auto-adjust CPAP machine Resmed is an excellent option for frequent flyers. It's FAA-approved, and it may be used in flight thanks to its auto-altitude adjustment. You'll never have to worry about running out of bottled water with the waterless humidifier. It's also easy to throw into your carry-on because it's only about 10 ounces!
But, ResMed Air Mini's coolest feature is that you can handle all of its features and settings right from your smartphone!
Best New: Luna II Auto by 3B Medical
For a few years, the Luna II was a hidden gem, but with the Philips recall, it exploded in popularity. Although 3B Medical's Luna series CPAP might not have the same brand recognition as Philips Respironics, it does come with some impressive features and a solid design.

To begin with, real-time air leak detection can uncover issues with your airflow or mask fit before they disrupt your sleep. Meanwhile, the machine adapts for air leaks or variations in altitude to ensure that your CPAP therapy is safe and effective. This is excellent news for CPAP users who enjoy travelling!

For those who wish to keep track of their progress, you can use your optional Wi-Fi, 4G cellular modem, QR code, or SD card to access personalized sleep health data or send them to your doctor!
The Quietest: Z2 Auto CPAP by HDM
The Z2 Auto is one of the quietest CPAPs available right now, and that's before you add the optional Qtube in-line muffler! This is a fantastic option if you're a sensitive sleeper. The Z2 is a wonderful choice for travellers, weighing just over 10 ounces. It's ready to go wherever you are with its USB charging connector, AC power connection, and optional inbuilt battery! Plus, because the Heat Moisture Exchange (HME) humidifier is waterless, you won't have to bother about storing distilled water bottles any longer.

And, unlike many other travel-sized CPAP machines, the Z2 works with any conventional CPAP mask, allowing you to keep using the mask you want.
Types of CPAP Machines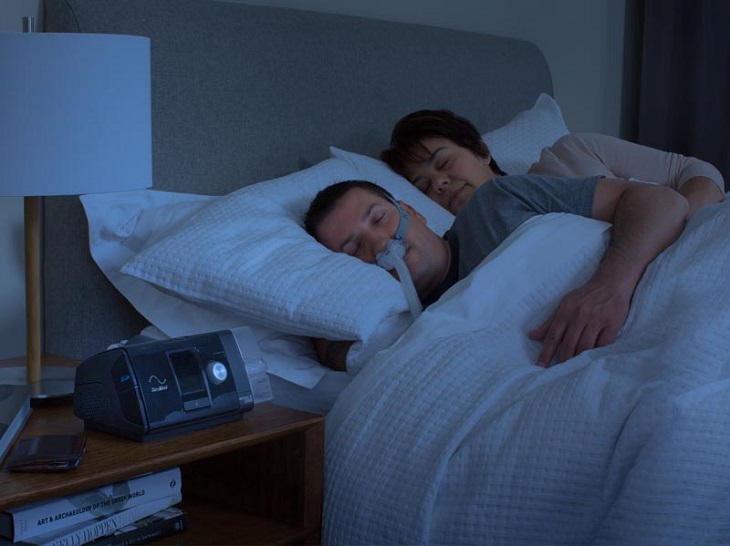 The regular CPAP, often called a "set pressure" or "fixed pressure" machine, is the most popular type of PAP. This type of machine employs constant air pressure throughout the night.

Auto CPAP machines are similar to standard CPAP machines, except that they will automatically alter the pressure during your sleep if it detects that more or less is required. They can tell if you're fighting your hypertension or if more is needed to keep apneas at bay.

BiPAP stands for "bilevel," meaning two distinct pressure settings. When you inhale, they produce higher pressure, and they produce lower pressure when you exhale. BiPAPs are especially beneficial for those CPAP users who have trouble breathing against a fixed pressure setting. 
CPAP Machine Features
Ramp
The Ramp option on CPAP devices allows you to start at a lower pressure and gradually increase to your recommended pressure levels. This allows CPAP users to sleep soundly while still receiving all of their airway pressure equipment benefits.

Some CPAP machines feature AutoRamp which detects when you've fallen asleep and adjusts the ramp time accordingly. However, CPAP users claim that the AutoRamp algorithm is excessively sensitive, meaning it adjusts while they are still awake.
Humidifier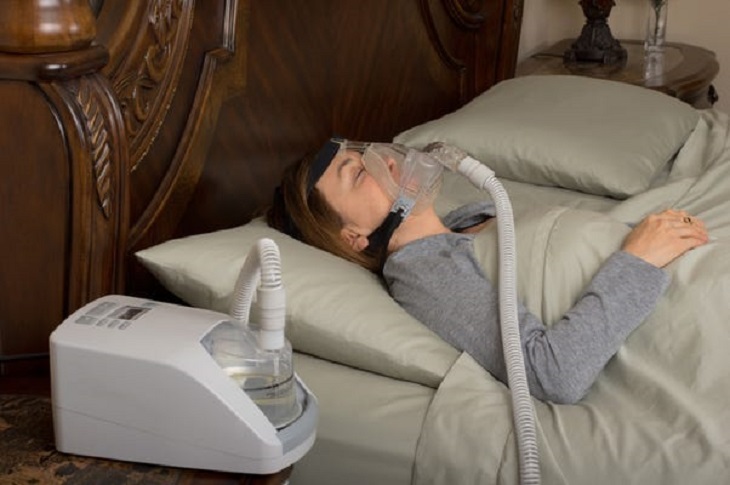 A humidifier, which adds moisture to the air pulled in by your CPAP machine, is one of the most popular CPAP features. Humidification can make it easier to breathe and reduce symptoms such as dry mouth, sore throat, and stuffy nose. A humidifier can be a lifesaver if you breathe through your mouth or frequently suffer from congestion or allergies.
Sleep Tracking
Most CPAP devices can track therapeutic data, but some of the most modern types can even generate daily sleep quality reports!
Hours of use, average pressure, and AHI (apnea-hypopnea index) are typically recorded. This information is crucial in assisting your doctor in determining the efficacy of your treatment and keeping track of your compliance.
Noise Level
Not all CPAP machines are made equal when it comes to sound, and decibels can be a perplexing measurement. To put it in context, 30 dBA is "whisper quiet". If the volume is below 30, the sound will be hardly audible. If you share a bed with a partner, this is an essential feature to consider!