When it comes to buying a bathtub spout, there's basically no limit to what you can purchase. There are so many finishes, styles and price points to consider. If you want to replace your old one with a similar model then you probably know what you're looking for. On the other hand, if you're in the middle of a complete remodeling of your bathroom and want to buy a completely different type and style of bathtub spout then there are some key factors you should consider.
Installation
There are different types of bathtub water spout models all requiring different installation methods. For instance, a bathtub spout that is a combination of a tub and a shower should be installed on the wall (although you can also find some tap-mounted options). Usually, these sets consist of a showerhead, one or two handles (one stationary and one is hand-held) and a tub spout. Another type is wall-mounted spouts – the are usually installed above the bathtub and when installed the proper way they evoke a sense of luxury.
Free-standing tub spouts are available in single and two-handle configurations while some models come with a handheld showerhead for easy rinsing. Deck mounted tub spouts are either mounted right to the tub or on the deck surface. If you enjoy taking a relaxing bath you will love these fixtures as they offer more room to stretch and soak.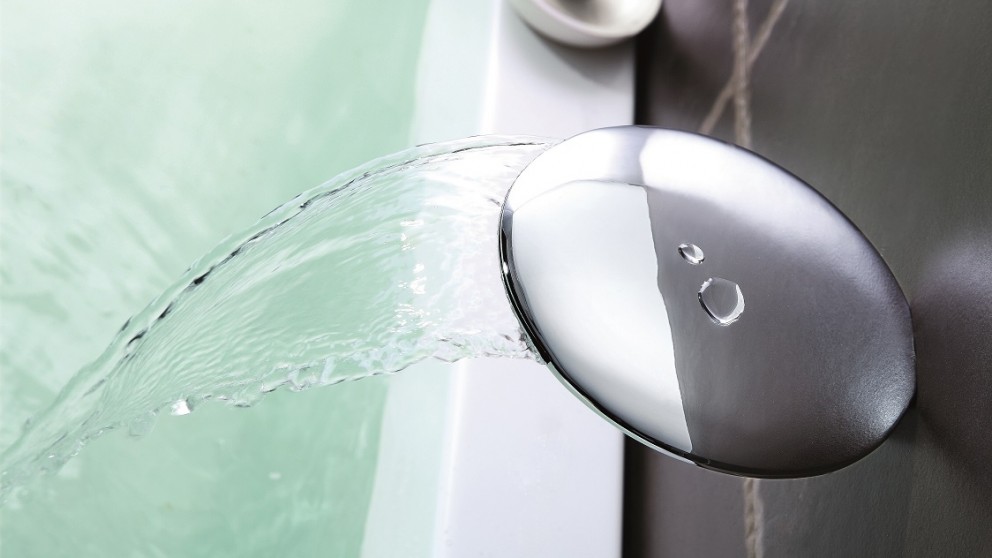 Style
Style is also an important factor to consider. Contemporary style spouts feature reflective surfaces, curves, and have a sleek design. Rustic models are warm and clean evoking a feel of a quieter, simpler time. Modern spout options are usually sharp angled along with gleaming surfaces and geometric angles. Transitional models are simple without a lot of details.
Finish
Even though the fixture may be hidden behind the shower curtain, matching the style and finish of it to the bathroom's existing style and decor is a good idea. Mixing metals is very trendy right now, but if you are not really sure how to do it, consult with a professional. On the other hand, a matte black bathtub water spout and brushed gold hardware work great together because these two finishes complement each other. A mix of brushed nickel faucets and polished chrome creates a very nice profile as they are two sides of the same colour family.
If you are buying a new bathtub spout to replace the old one, make sure you know the brand of your current fixture and buy a new one of the same brand. This way you won't have to replace the valve that is hidden behind the wall and do extra work.