When you are into 4WDing, everything needs to be tougher, harder, meaner. It is completely logical for your ride to be exposed to more wear than regular vehicles. The top threat to your chassis on a well-marked highway is a collision with another vehicle on the road and we know how to prevent that. But driving a 4×4 on an off-road adventure poses another bag of problems, hence the need for better protection.
Sometimes 4WDs come with a decent amount of chassis protection straight from the manufacturing line. If they are not fitted for the outback in their original factory configuration, then opting for aftermarket accessories should do it. Proper chassis protection starts with accessories that manage to reinforce the weak points.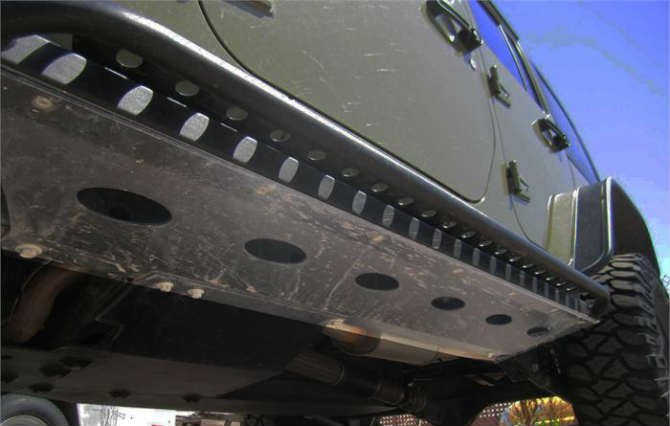 Rock Sliders
Wondering what do rock sliders do? The simplest answer we can give is – they serve to protect the door bottom and sills from rocks that come flickering off the wheels. However, they do much more than just that. If they are wide enough, they also protect the chassis from small objects which can chip away paint or otherwise damage the surface.
Because of the placement of these chassis protection contraptions, they also double as 4×4 side steps. While not their primary function, they can be very useful for getting heavy items in and out of the cabin. And they also help in keeping the passenger compartment cleaner because you get a chance to bump your dirty or dusty shoes before getting in. Some sets also include brush bars that are fitted to connect the 4WD rock sliders with the bull bar.
When you set off to buy heavy-duty rock sliders for off-road use, you need to keep an eye on specific features that can reveal the quality of this aftermarket part. Make sure they are made from high-grade steel with a powder coat. The pipe shouldn't be less than 2.5 thick and over 40 mm in diameter. And the side step is most practical if it is made from a non-slip checker plate of the same thickness as the pipe.
Brush bars, if any, are usually compatible with any bull bar. However, not all of them are compliant with side airbags, so make sure the set you are getting checks this box too. Not just to comply with Australian design standards for off-road vehicles, but to also keep the driver's safety at a high level.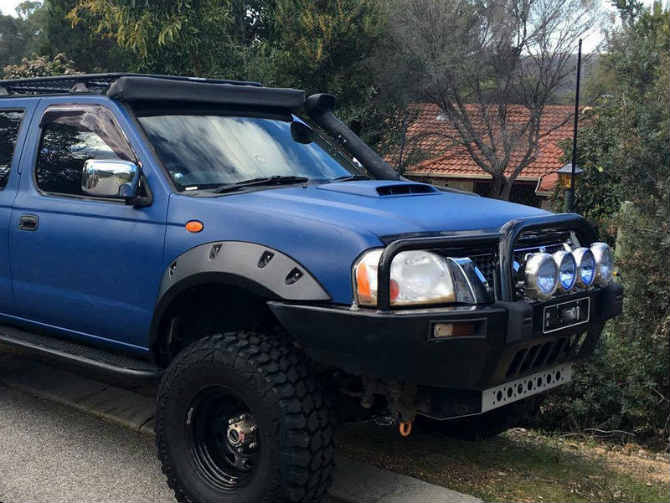 Flares
You will find flares useful in protecting the chassis of the 4WD from a variety of factors. They are placed exactly above the wheels, so you can imagine the standard beating they take. It is not uncommon to prepare the vehicle for off-road conditions by changing the factory wheels for wider ones. If they're exceeding the cover of the chassis, not only are they increasing the likelihood of stray rocks ending up as projectiles, but they are also illegal. So, this chassis protection part usually follows after wheels modification, although this isn't a rule set in stone.
Unlike 4×4 step bars, flares don't serve a second function. You would expect, given the greater exposure compared to side steps, that steel is the most sought after material for flares. However, that is not true. Tough ABS moulded plastic is far more flexible and robust enough to handle flickering rocks. Some flares are made from fibreglass, but although this material is very strong, it does not fare well as a flare and the resulting stress cracks prove this.
Good flares should be UV-resistant and strong. Installing big offset rims will make your truck meaner to the eye, but in terms of protection, not much will be gained.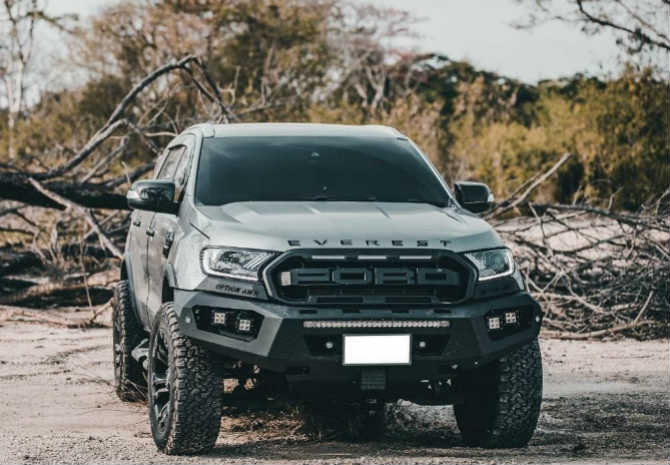 Bull Bars
Vehicles come with a bumper bar from the factory. Nevertheless, most of the time, bumper bars aren't tough enough to handle a collision with a big animal, which is typically the case with kangaroos in the outback. Adding a heavy-duty steel construction to serve as a bull bar to your 4×4 is one of the best chassis prevention actions you can take. A lot of important systems are placed under the hood and you just don't want to be bogged down and stranded in the middle of nowhere.
Make sure they still allow your airbag to deploy in case of collision. Like the auto side steps described above, they can serve a double function. Actually, they can take many other roles because if you treat them as a mounting point like most off-roaders do, you can greatly benefit from them. You can use them to mount a winch, an antenna, or fog lights. And in terms of chassis protection (and overall damage mitigation for that matter), you can add recovery points where straps can be attached in case you need extraction.
While chassis protection is no doubt important for your safety off-road, you shouldn't overlook the rest of your vehicle. Before you set out on an adventure, always double-check how each part of the vehicle is functioning. And if something doesn't seem right, fix it or replace it. For instance, if you notice that your 4×4 doesn't offer the same degree of light and visibility as it used to, you can try cleaning, adjusting, or replacing the headlights.