Staying hydrated is vital for our health. When we are active, like during exercising, hydrating is even more important. During workouts, your body maintains optimal temperature by sweating, which means that it's losing fluid, or simply put – dehydration. That being said, here's how to hydrate properly during your workouts.
Exercising and Fluid Intake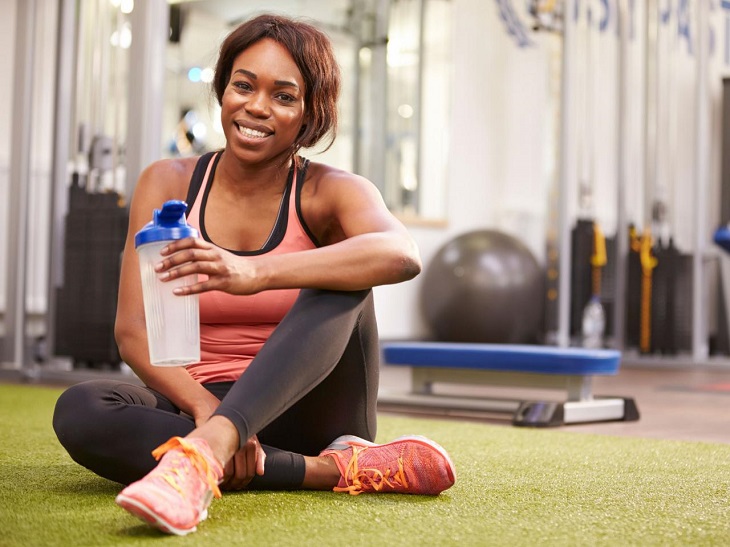 Dehydration is harmful for your body, and it affects your overall performance. Even when you are slightly dehydrated, your body starts feeling the negative impact of fluid loss, and especially during exercising. Dehydration impairs your mental clarity and your ability to make decisions, it causes loss of coordination, it increases the risk of heat stress, and it makes the exercises feel harder.
In sports, drinking water is crucial in every aspect of your performance. Regardless of your choice of staying active, whether if it's jogging, going to the gym, dancing, something as light-paced as yoga or some more demanding sport, staying hydrated is crucial.
Proper fluid intake reduces risk of injuries, by helping your body recover faster, increasing energy, improving movement, agility, etc. and on top of all that, it makes you mentally more alert and capable. So, this is why you should always have your sports water bottle near you at all times, helping you perform better and be the best you can.
Tips for Proper Hydration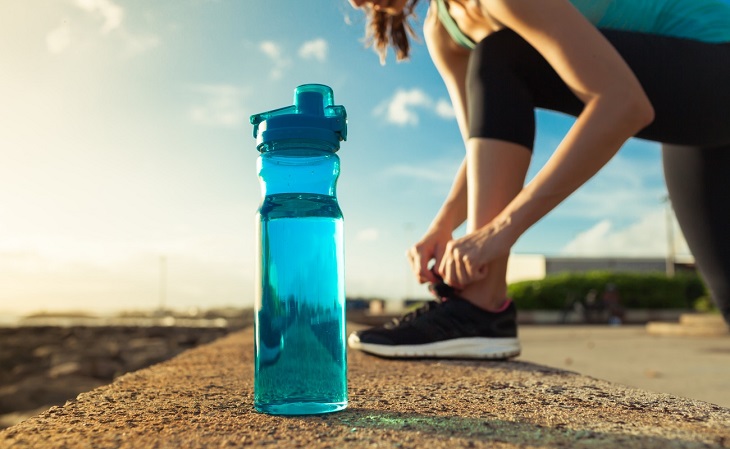 – Match your sweat rate with fluid intake. To measure your sweat rate, you can weigh yourself right before the exercise, ideally with minimal clothing and with empty bladder. After the workout, dry the sweat from your body with a towel and weigh yourself again. The weight change will show the fluid loss.
– Sipping water too often is not the answer to dehydrating. Too much fluids will make you feel uncomfortable, interfering with your performance. So, don't overdrink, because it's unnecessary to intake much more fluids than your body has lost. What's more, if it's excessive, over-hydration can even be harmful.
Include Hydration in Your Workout Plan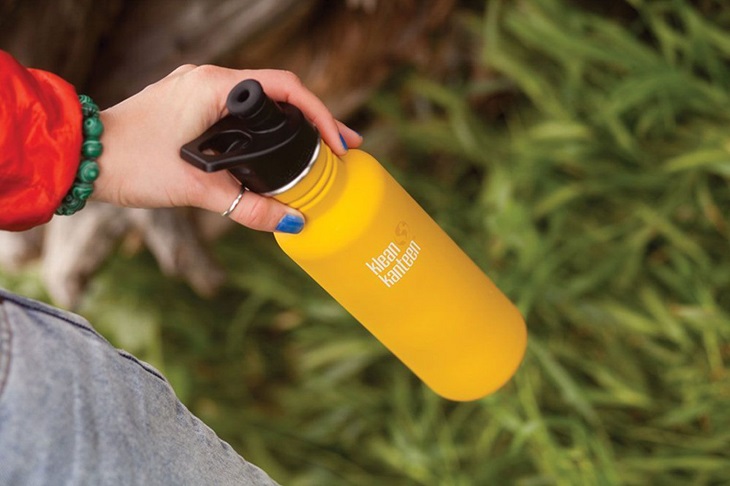 Exercising is one of the best things you can do for your body's well-being. However, for it to work completely in your favour, and for you to be able perform, you need to do it properly. This includes stretching, doing the exercises the right way, having the right equipment, protecting yourself from injuries, eating right, and hydration. Fluid intake should be an integral part of your workout plan. To make it easier to stay hydrated, always bring your drink with you.
Choose the Right Sport Bottle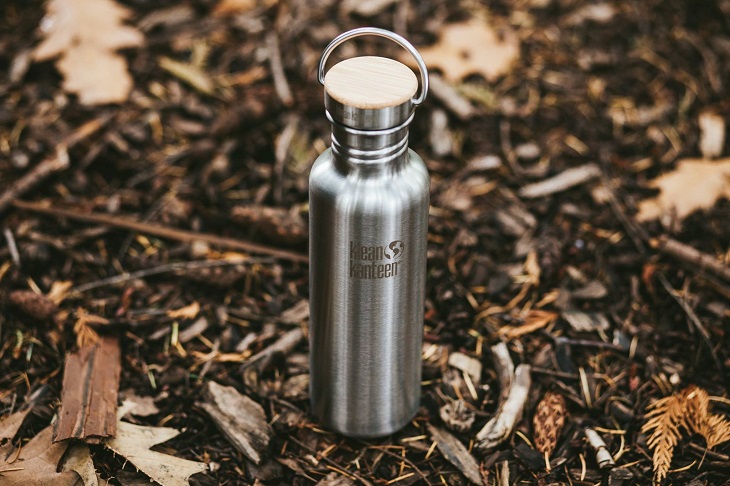 We all know that using disposable plastic bottles is not a good idea, not only because of some harmful substances the plastic may contain, but also because we should stop using them all together, having in mind plastic waste.

While it may seem like an easy task, finding the right sport bottle can take a long time, even for the most devoted athletes, and many trials and errors. When it comes to choosing a water bottle for exercising, it's important to find one that's comfortable and easy for you to carry, and more importantly use during workouts. This refers to volume, design, durability, material quality, and functionality.

Select the size of the water bottle according to the fluid intake you've determined that you need during exercise. For lighter exercises, or in colder temperatures, you don't need as much fluids, as if you were doing a more athletically demanding sport, or running in summer, for instance.
As far as design goes, it's mostly up to your taste. A bottle you like will make it easier for you to want to bring it, and stay hydrated. However, the design makes a difference in practicality, which is far more important than the appearance.
Choose a bottle that fits your hand right, so it's comfortable to grab it. The perfect bottle should also be leak resistant, keeping the fluid well sealed, and it should allow you to drink easily, without taking up too much of your attention. A quality sport cap, such as the Klean Kanteen sports cap, features a highly functional spout and valve, making it easy to drink and operate using one hand.
Good, environmentally conscious manufacturers, like Klean Kanteen, make their Klean Kanteen sports cap and sport bottles to last, using materials such as stainless steel, BPA free reusable plastic or glass. Choose the right one for you according to your own needs. BPA free reusable plastic bottles are lighter, stainless steel is best for keeping cool drinks cool, and hot drinks hot, for longer, and glass bottles keep the taste best.
Drinks for Fluid Replacement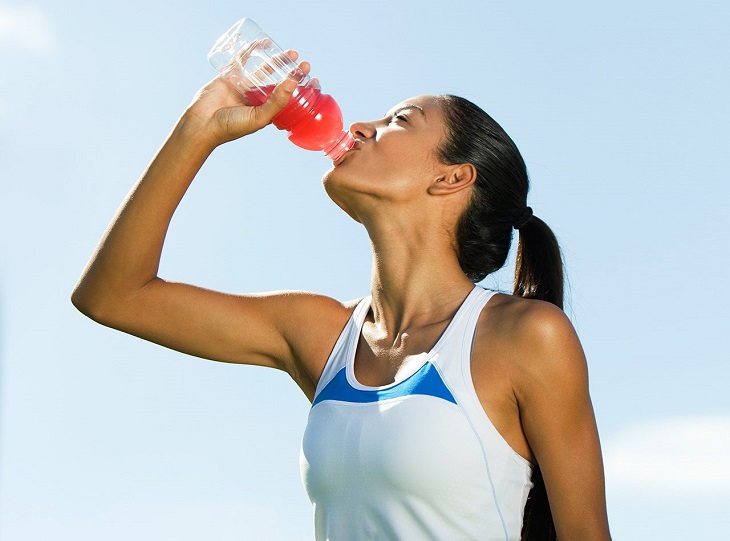 Good old water is of course effective, especially for low intensity, short workouts. However, for heavier sports, water enriched with electrolytes and carbohydrates can enhance performance. Furthermore, many people prefer consuming drinks with taste they like, which can help them rehydrate more effectively.
Manu sport drinks contain caffein and green tea because they help boost your performance by stimulating the metabolic rate and helping in the process of converting calories to energy.