What's the first thing you notice about your interior décor? My guess would be the furniture. Particularly the focal points in every room, like the sofa and entertainment unit in the living room, the bed along with the bed frame in the bedroom, the bathtub or shower in the bathroom, the dining set in the dining room … And yet, even though not less important, few of us pay attention to hardworking pieces such as the doors.
Thinking about it, we get to use indoor house doors on a daily basis as we move through the home, and apart from offering separation from the rest of the rooms as well as privacy, we shouldn't question their role in the aesthetics too. This explains why there are so many types of interior doors for sale nowadays, differing in designs, materials and styles, to satisfy our needs for functionality and taste.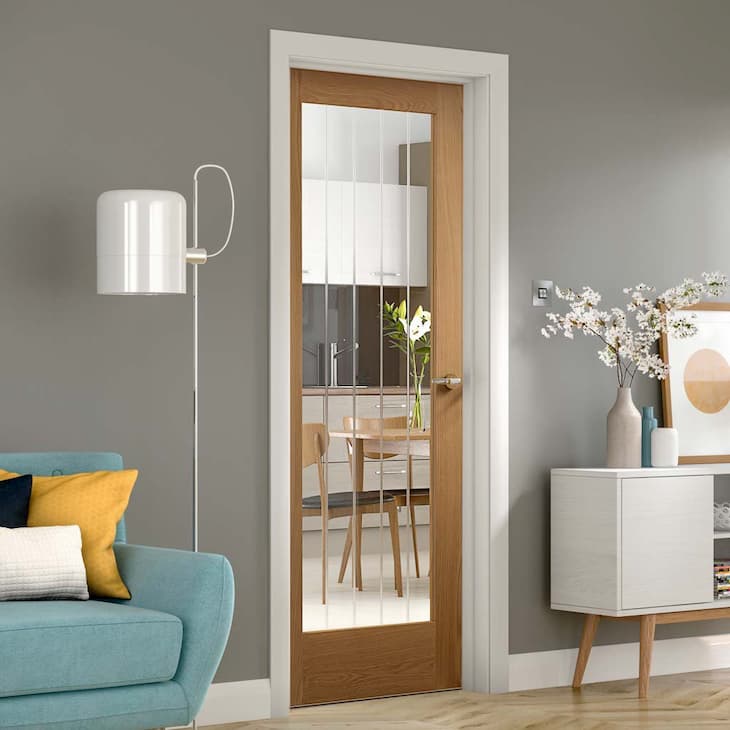 How do I choose an interior door?
The vastness of options can complicate it for you during the purchase but it shouldn't be too overwhelming when you consider the most important factors when choosing one.
Thickness – Now you might not take this one to be the most crucial, however looking at it closely you'd see it's got other aspects related to it: value, price, insulation (thermal and acoustic), durability and weight. If you'd like to get more insulation, and durability, not minding the added weight and price, then you shouldn't look further than a solid door. A hollow one is out of the question! In case it's more for the ornamental purpose than practical, then you could consider the hollow type.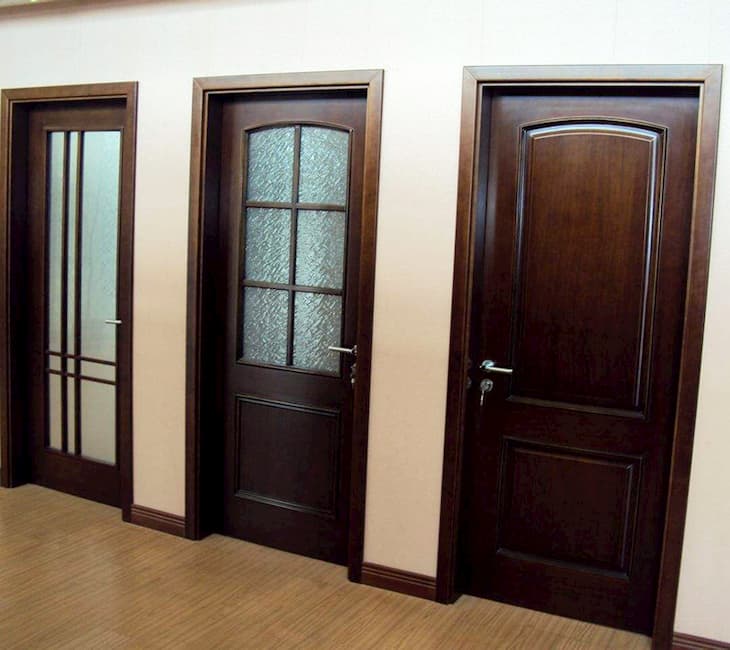 Style – This one has plenty to do with your home's interior décor so choose well. Nowadays there are indoor doors available in all kinds of styles, such as: glass framed, barn, sliding like the pocket and bypass, and panelled among others. Such variety stems from the fact they're created to match your taste so they wouldn't feel out of place but rather seamlessly add interest to the abode as a whole. To be able to make up your mind from the wide array of materials (e.g. wood like oak and paulownia, glass), and designs (simpler or more intricate with details like the vintage models), you should consider the rooms you're choosing them for.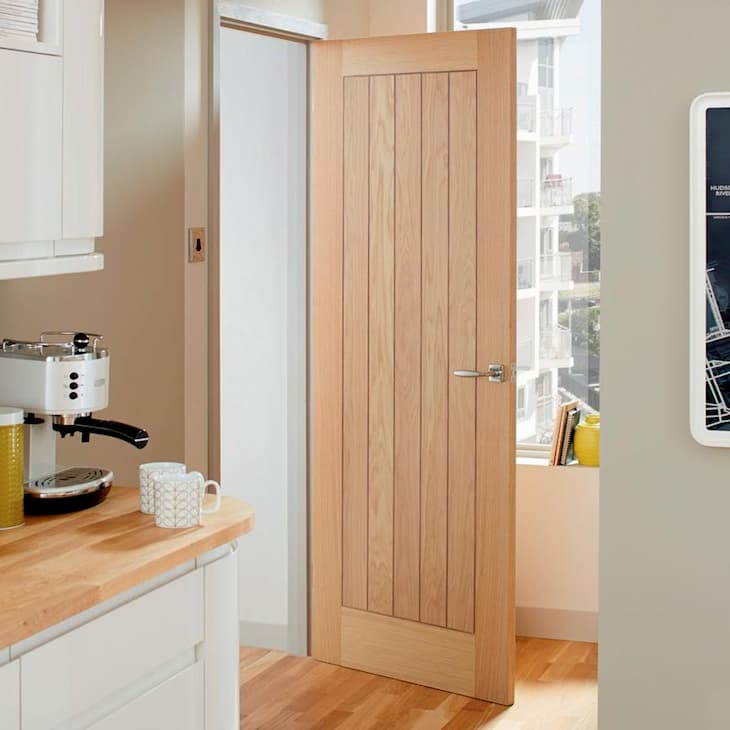 This would help you determine whether or not the door décor would do well with the room's purpose as well as certain materials and details. For instance, while the glass option would work perfect with a pantry it's not ideal for the bathroom. Moreover, the type of flooring is another good indicator as to what your ideal door would be material-wise, specifically it's colour and finish. The last thing you want is a miss-matched look between the flooring and door!
Then again, the way the door is to swing is also part of this step, so don't forget to include it because it has to do with your preference on whether you'd like it to swing in the room or out. It's a necessity since it's related to the location of where the hinges would fit in installation and the space needed to open it properly. If you don't want to bother with this, perhaps sliding doors are what you'd make use of the most!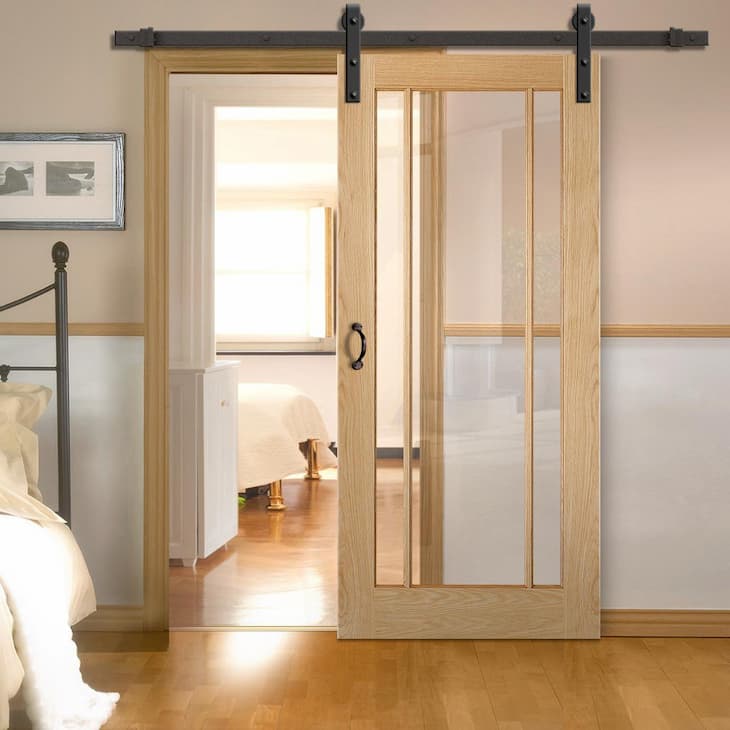 Size and Measurement – It doesn't matter if you're replacing a door, or adding a new one to a new home, you can't think of your decision as well-made unless you take the door's measurements into account. The usual dimensions are at least 80" for the height, and 24 to 36" for the width. If replacing existing interior doors, you have to find the substitutes with the same dimensions, prior having measured the slab thickness, followed by the height, width and rough opening.
Hardware – Same as the style of the door itself, the hardware like knobs and hinges are other details that have a say in the interior décor even though it might seem secondary. Apart from giving the styles and materials a better look, it's advisable to pay attention to the finishes too so you'd match them with those of other hardware in the room. Or better yet, mix them for a more eclectic result!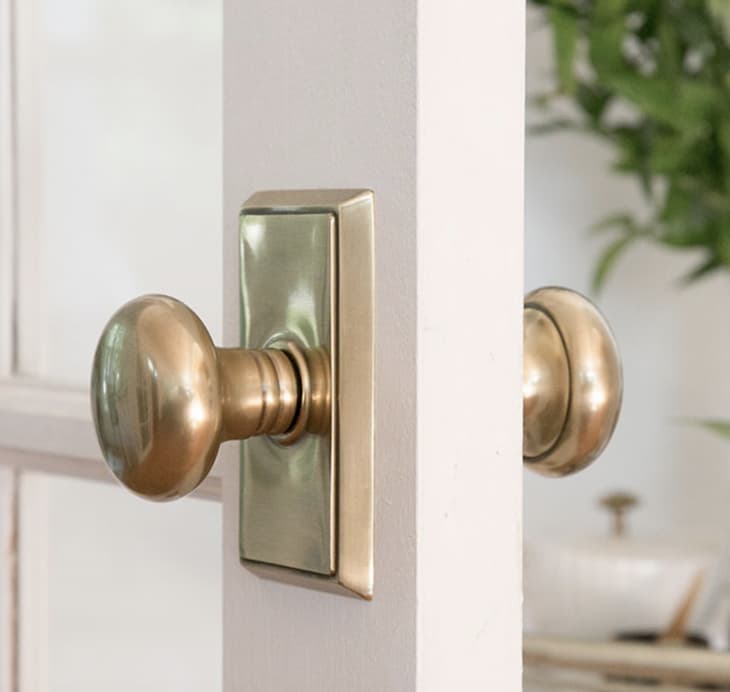 Paint – Even though you'd choose the colour, perhaps you'd want to get your DIY mode on and paint it yourself with a colour you prefer more. In this case you ought to give it a thought before the installation, so the door would dry properly. In addition, you should choose the paint wisely, having in mind both the fumes and drying time, so your choice comes down to:
water-based paints known for being quick drying, easy to clean in case of stains, and not resulting that much in fumes;
oil-based with a harsh smell, slower drying and not that easy cleaning.
And if you decide not to go with a solid door for sound insulation because of the weight, the solution to your noise problems lies in soundproof paint!
Protection – Nobody wants to see their brand new wooden doors damaged because of humidity. If you don't want to see it happen to yours, check whether or not it's indicated if they require light sanding and painting before the installation. If not, then you're good to go with the installation immediately.